Amazing S.S. Beachbody Chartered Cruise v2.0 Oasis of the Seas !
Each year we work very hard to help a lot of people with their health, fitness and financial goals. Side benefits include bonuses and the opportunity to earn a special exclusive rewards trip to celebrate success! Previous trips were Cancun, Cruise to Cozumel and Grand Cayman, DisneyWorld and others. This year we were excited for the second ever Beachbody-Chartered cruise with Royal Caribbean. This time it was with 6,000 coaches/guests on the World's largest cruise ship, Oasis of the Seas, sailing to the Bahamas and Jamaica. This ship is twice the size of our previous S.S. Beachbody trip on the Liberty of the Seas. Awesome, a ginormous floating city!
Throughout the cruise we enjoyed live workouts each day with celebrity Beachbody trainers Tony Horton, Autumn Calabrese, Sagi Kalev, Joel Freeman and Jericho McMathews. There were also announcements from the Executive Leadership Team and training for our business. However, as busy parents, we mostly appreciated the much needed rest & relaxation with excellent dining, shows and activities, lounging at the pool and port visits to the shores of Bahamas and Jamaica. Not going to lie, we only get a "break" from the kids a few times a year and we were looking forward to this cruise, but we sure missed the kids a lot while gone.
Announcements from the Beachbody CEO Carl Daikeler included a new country-inspired dance program releasing at Summit 2016 in Nashville called Country Heat by Autumn Calabrese. There was a lot of excitement for this program since it is fun and just about anyone can literally do the workouts and follow the portion-controlled nutrition plan (average weight loss in 30 days approx. 12 pounds in first test groups).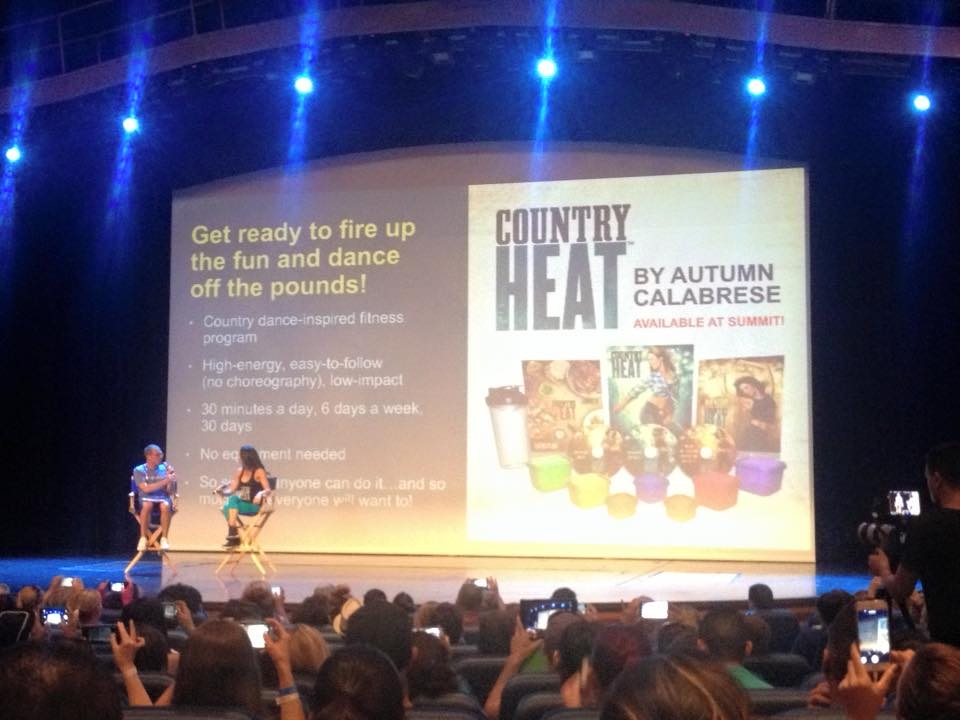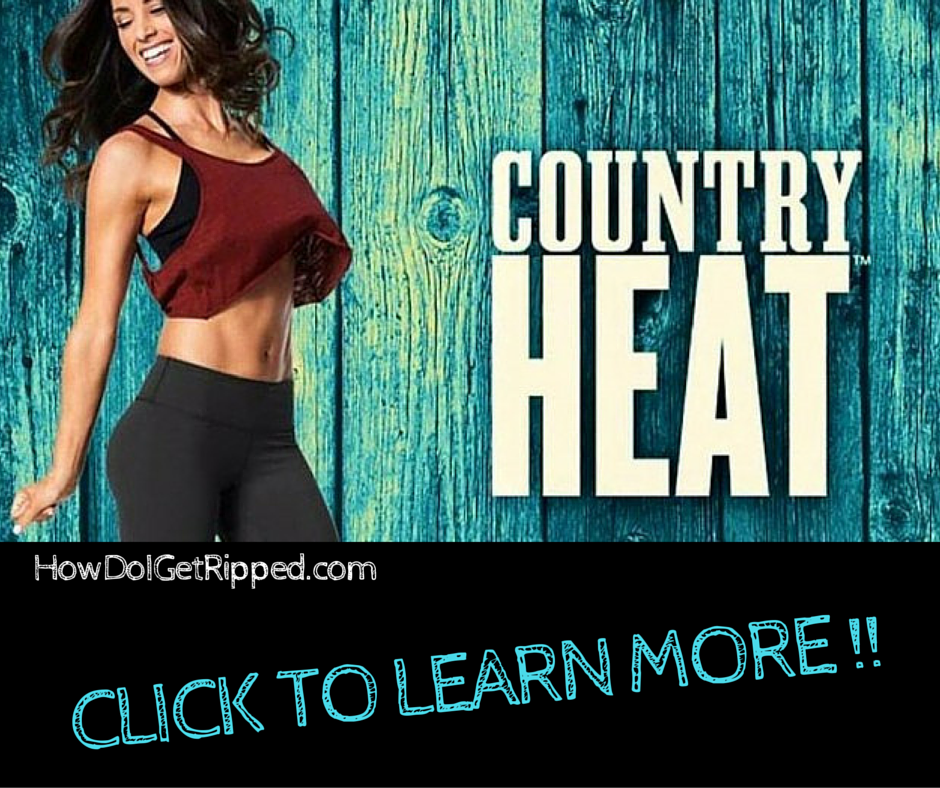 Other announcements included a new Orange flavor coming soon for the Beachbody Performance RECOVER supplement (hello, P90X Results and Recovery fans!), new CIZE and Carnivale cardio workouts from Leandro on Beachbody on Demand, new iPhone app for Beachbody on Demand with features such as downloading up to 7 workouts to your phone at a time for when WiFi access is limited, and, finally, a new reality show called, "The 20s" that will help find the next Beachbody Super Trainer (airs on Beachbody on Demand, contestants live in a house during the show). Cool stuff! The celebrity trainer panel at the end with Carl was hilarious, but informative and motivational.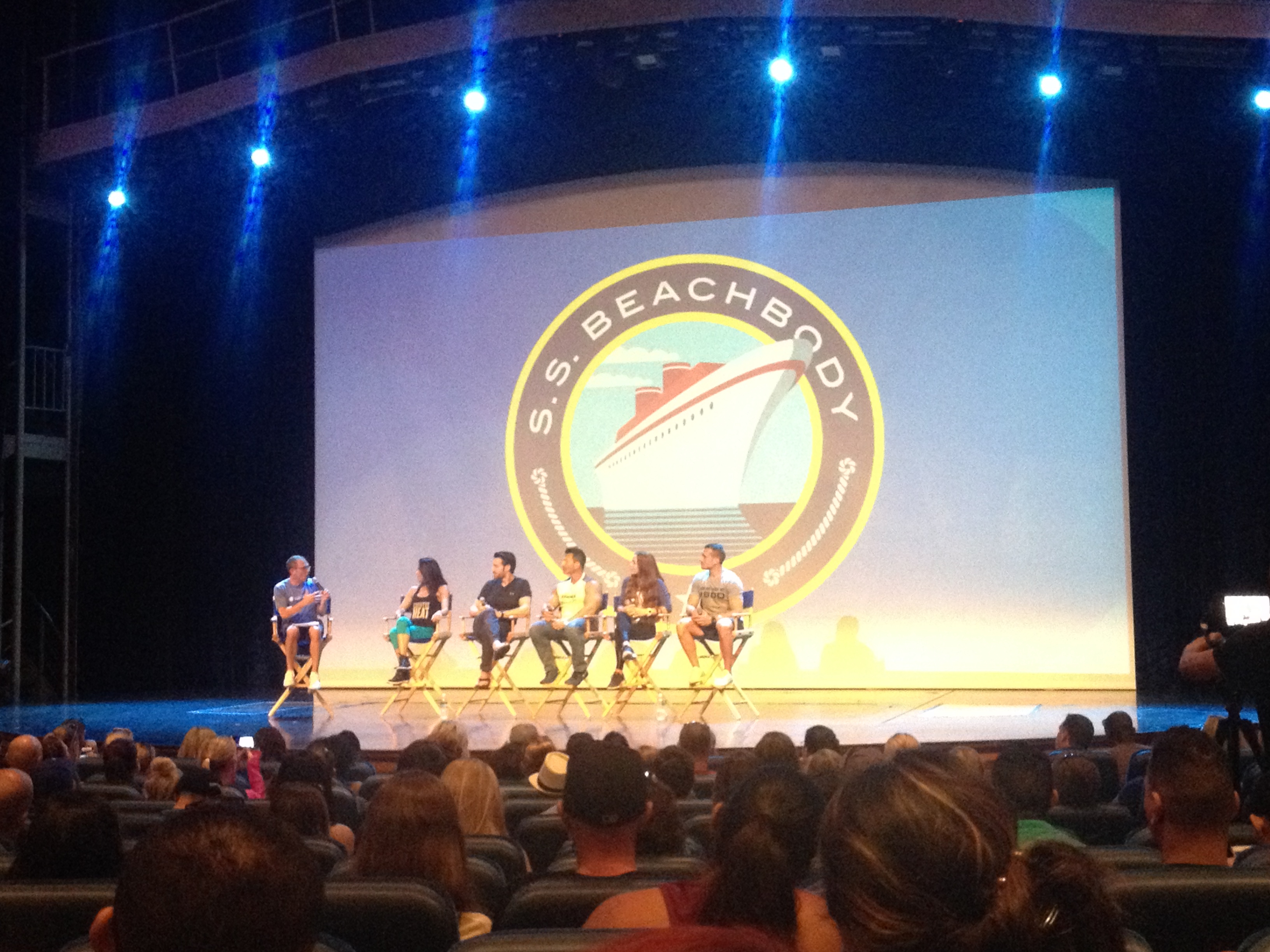 The live workouts with the celebrity trainers were amazing on the cruise ship, although sometimes a challenge with the wind and rocking boat! We did workouts from the new 22 Minute Hard Corps with Tony Horton, Body Beast and Hammer & Chisel with Sagi Kalev, 21 Day Fix and Hammer & Chisel with Autumn Calabrese, and Les Mills cardio intervals focus with Joel Freeman and Jericho (they have a new program launching likely Fall 2016). I met up with Tony a few times both in the elevator and after the 22 Minute Hard Corps workouts! By the way, he would not divulge any information on training Green Bay Packers Running Back Eddie Lacy, although he was open with his current training for Tom Petty:)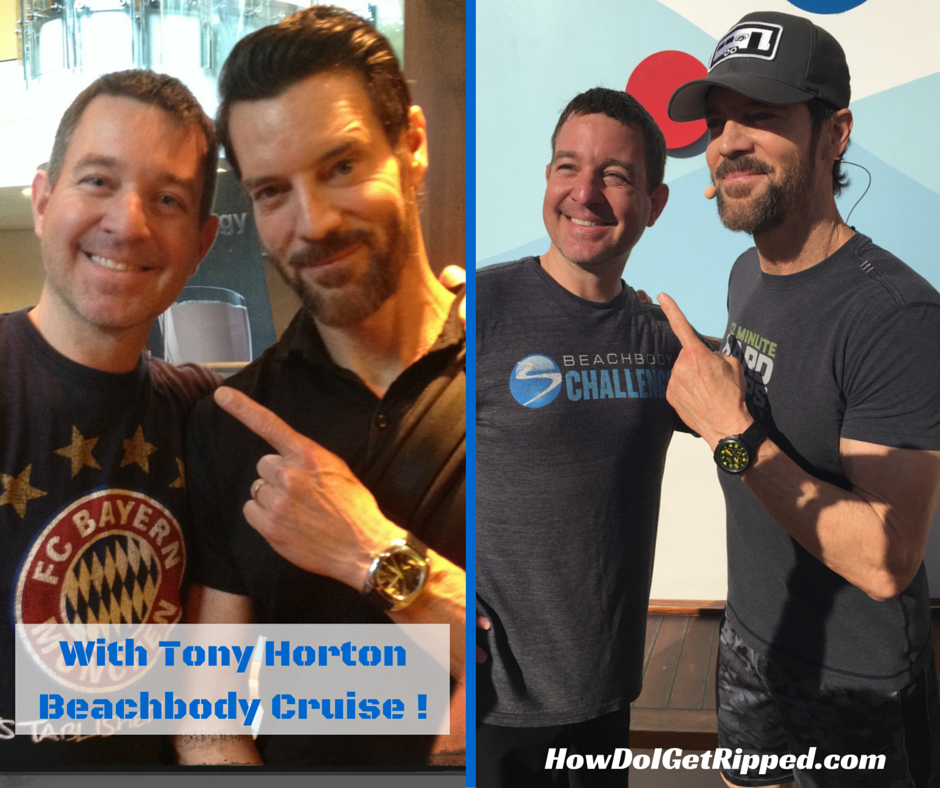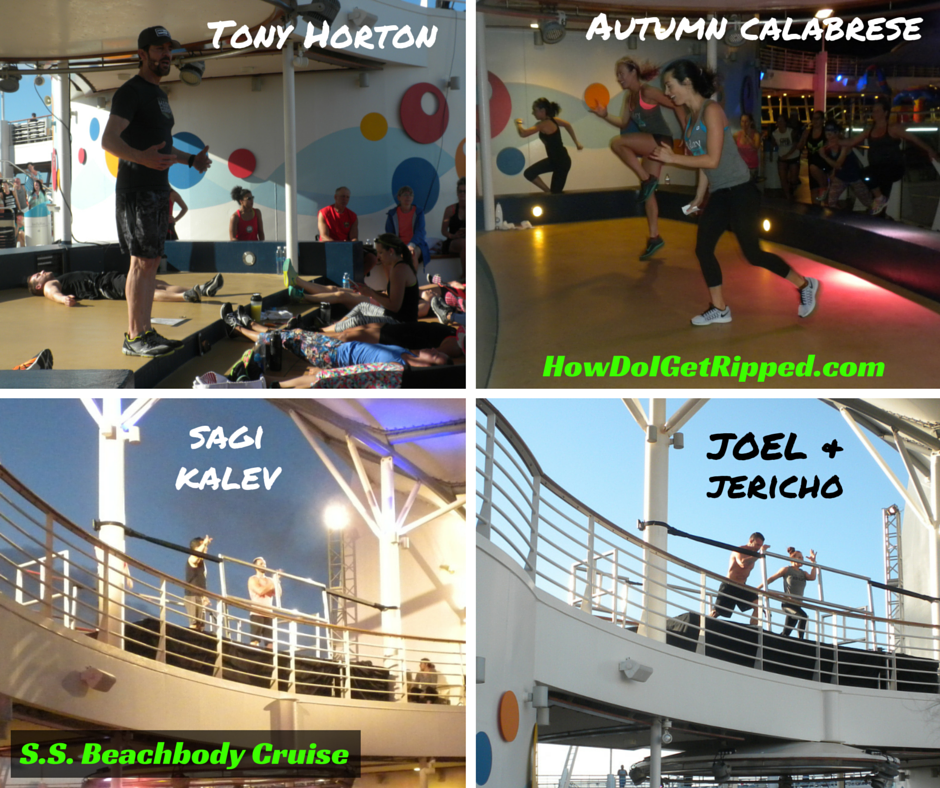 Here is a view from the top deck of one side of the cruise ship working out to Tony Horton and 22 Minute Hard Corps. You can find me pushing hard in the green circle!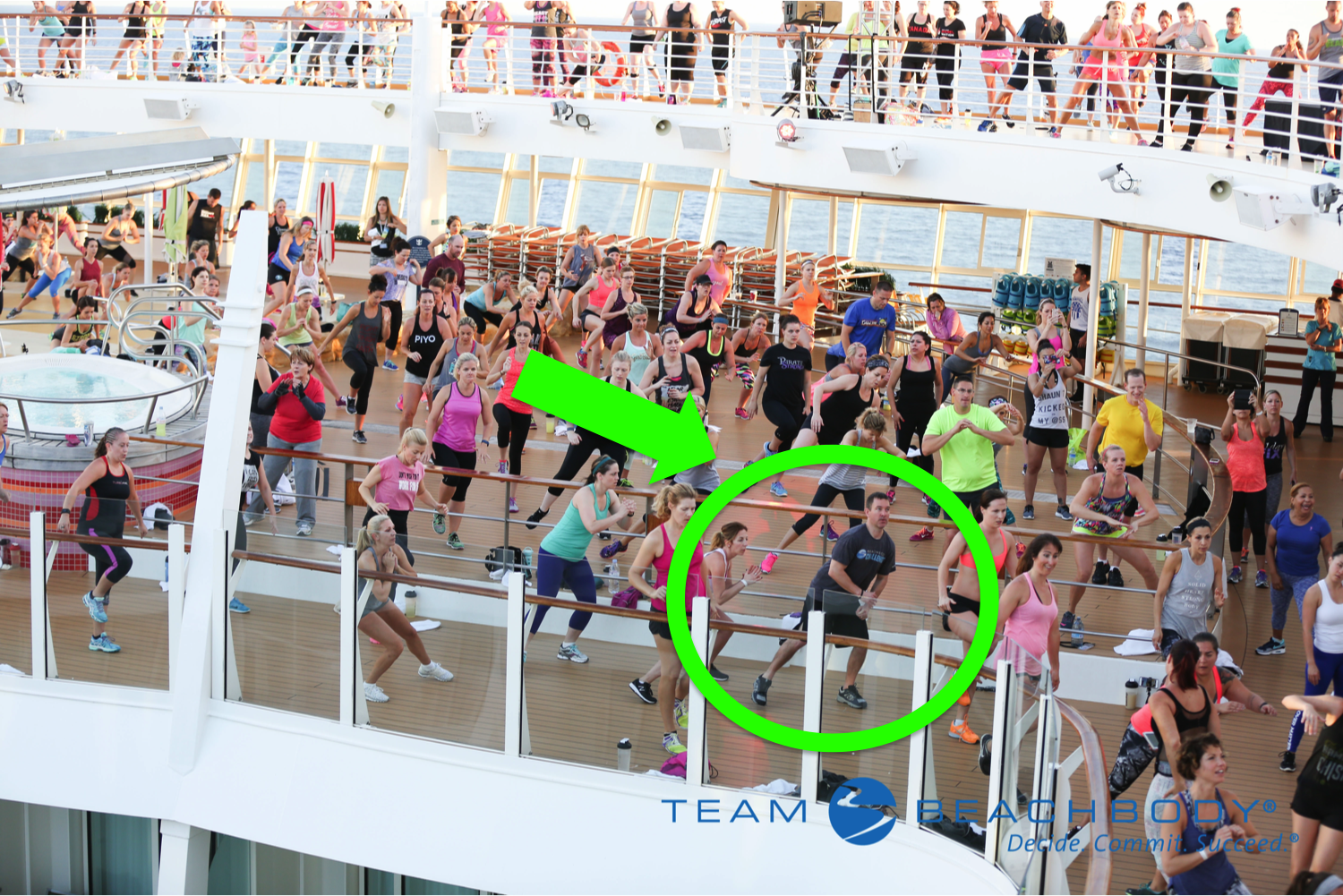 Action shot from 22 Minute Hard Corps, representing TEAM RAGE!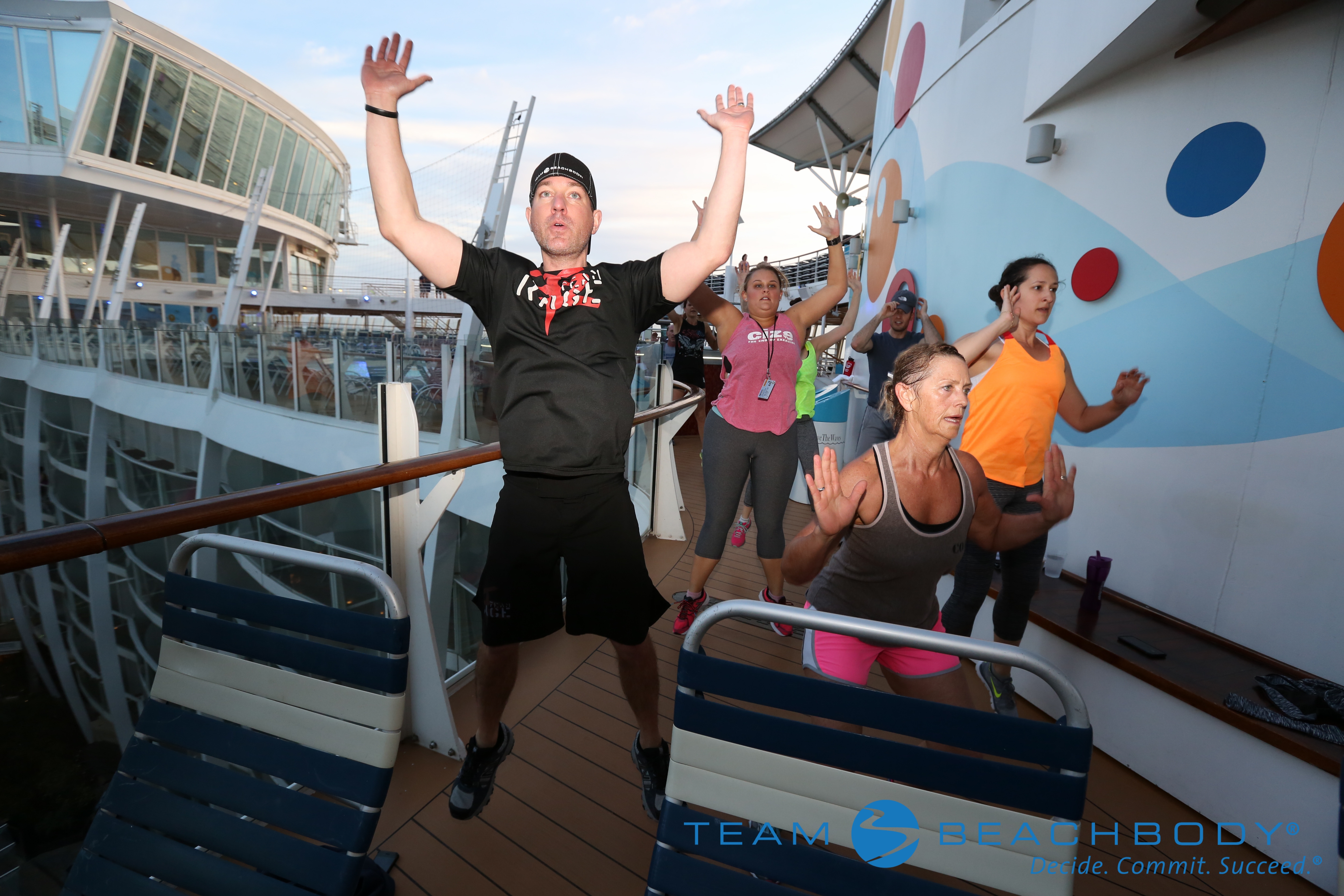 Here are videos I captured from the celebrity trainer workouts. They started each morning at 6:30AM, SOOOO early! Notice how windy it was with the first Tony and Autumn workouts as we were full steam ahead to Bahamas…
TONY HORTON

AUTUMN CALABRESE

SAGI KALEV

JOEL & JERICHO

When we ported in Jamaica my wife Julia and I took a 3-hour historic Jamaican Culinary Tour in the town of Falmouth (area where the World's fastest man Usain Bolt grew up). Jamaica may be best known for their jerk chicken, which was REALLY REALLY good when we had it on the tour, however, the beef "patty" was carb overload… not in a good way. Ha. The fruit, coconut juice, coconut slices and sugar cane were excellent at the Jamaican coconut stand (I am surprised they still had all their fingers with the way they swing around the machete to cut coconut). It was all good including the popular Red Stripe beer and a sampling of traditional coconut desserts. The city and people of Falmouth though were interesting to say the least. The highlight was the "medicine man" with his old, re-used Vodka bottles lined up on the stone wall that contained various "treatments" for whatever "ails you". He was quite inspired as he talked about detox, common ailments and different treatments (that looked like sewer water). Ah, no thanks!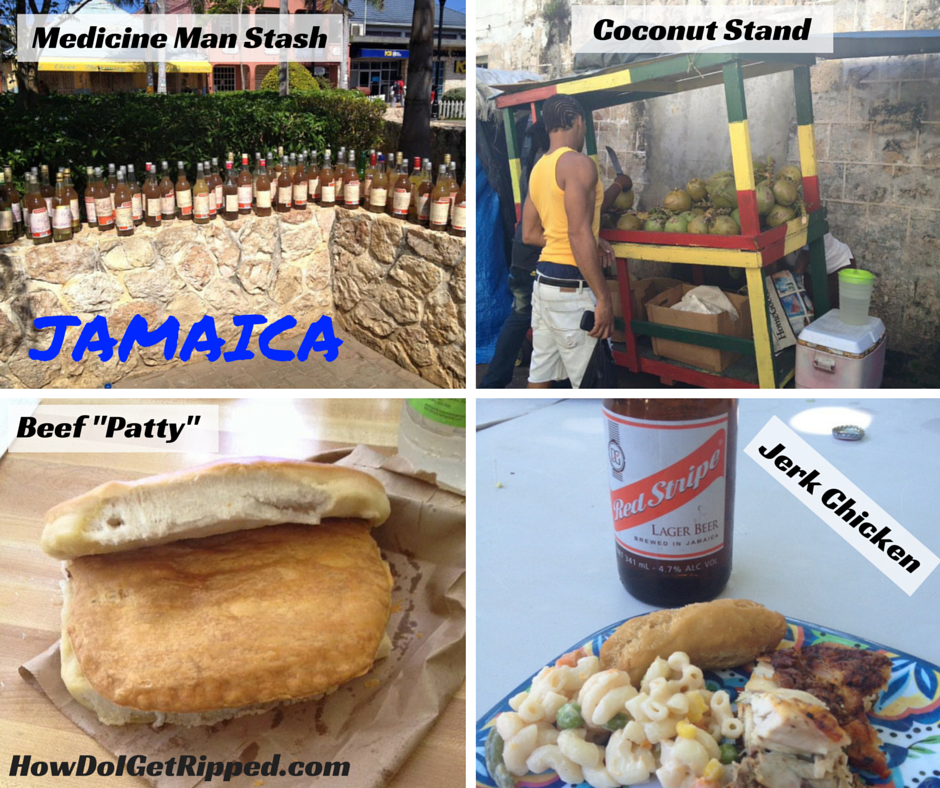 The historic food tour ended up in the back yard of a traditional Jamaican property owned by a Reggae singer that toured the World (he was upstairs while we toured his house). This picture was taken in their backyard and you can see just how big the cruise ship Oasis of the Seas is in the background.
Arguably one of the best parts of the trip was hanging out with my Team that also worked hard to earn the Beachbody-Chartered cruise. We have an AMAZING Team and fitness family that I am SO PROUD to be leading to help others realize healthier, more fulfilling lives.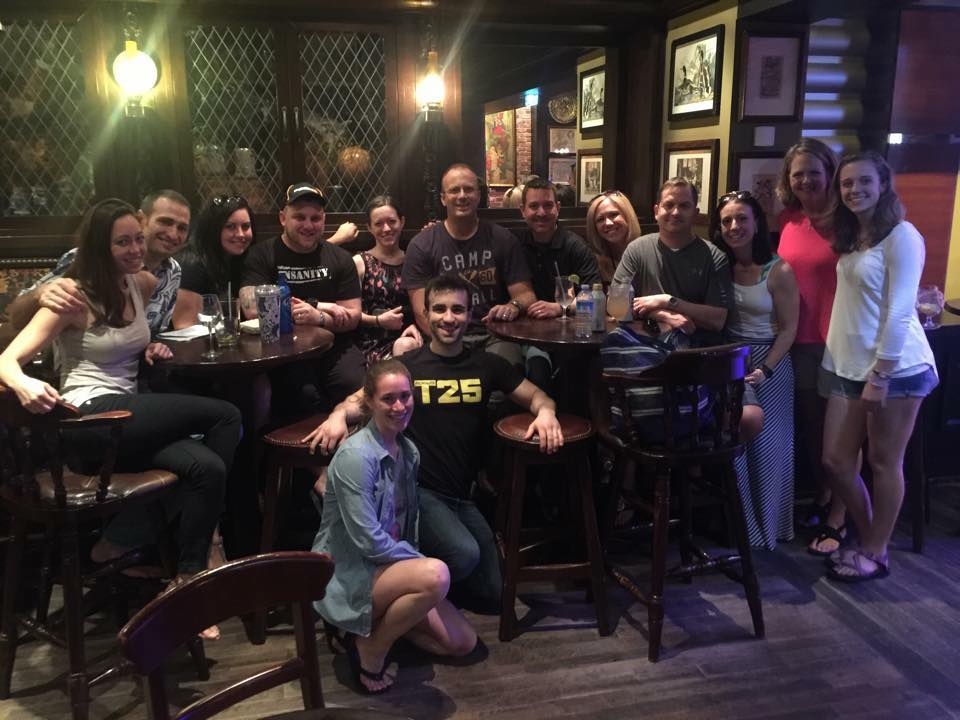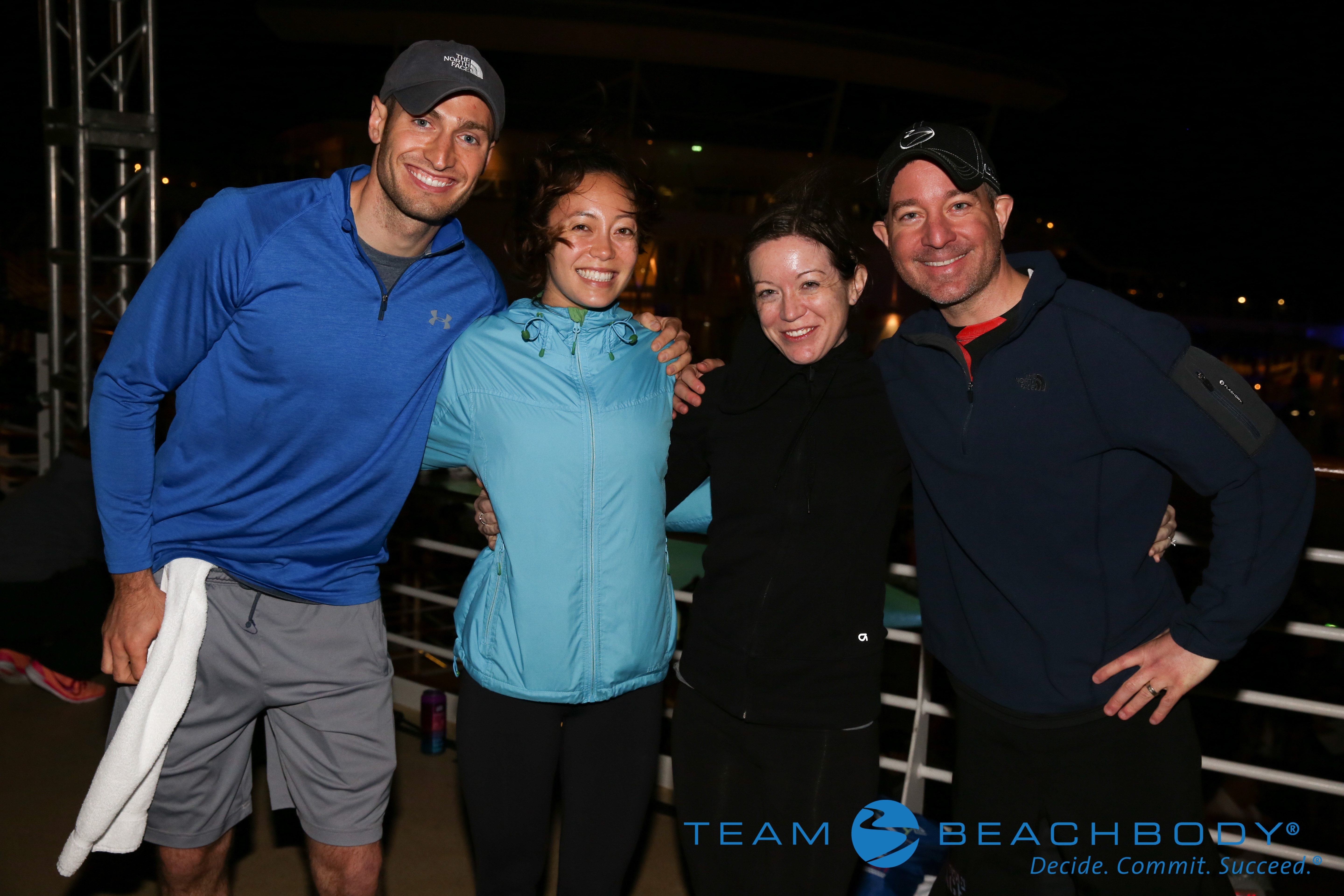 We are already booked for the 2017 rewards trip from Team Beachbody that is going to the Hard Rock Punta Cana in the Dominican Republic. I can't wait as I have never been to the Dominican! I am very thankful and appreciate for Beachbody and the opportunity to earn trips to see the World just for helping others. So cool!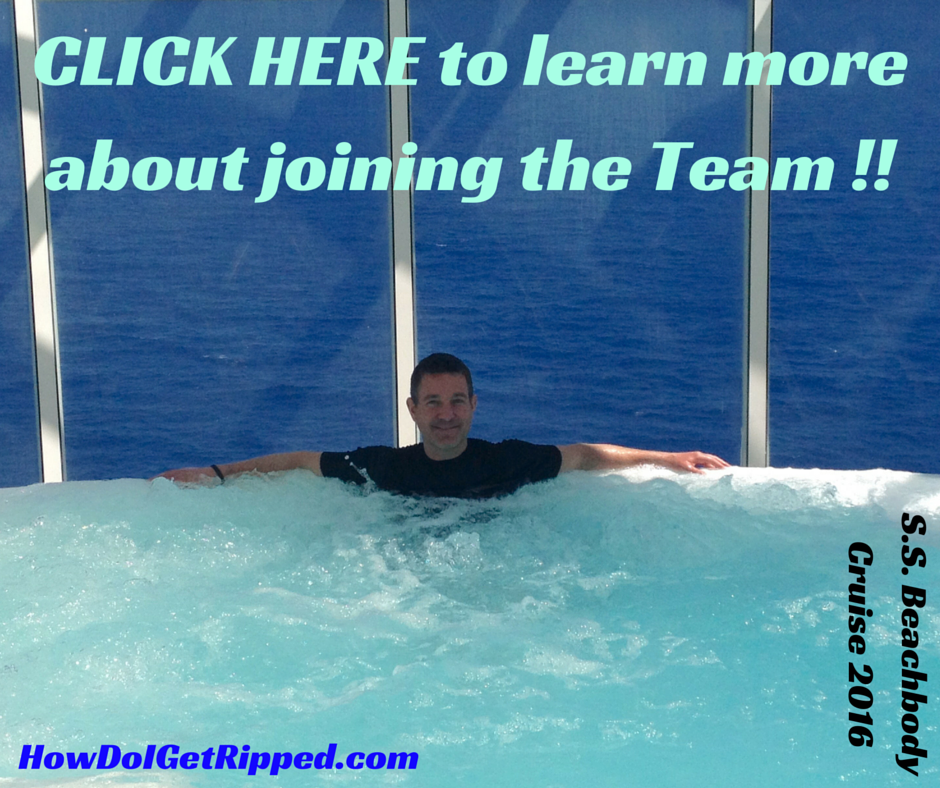 ______
**Beachbody does not guarantee any level of success or income from the Team Beachbody Coach Opportunity. Each Coach's income depends on his or her own efforts, diligence, and skill. See our Statement of Independent Coach Earnings for more information.**
The following two tabs change content below.
Premiere 5 Star Diamond Independent Beachbody Coach, CEO and Founder of TEAM RAGE, Mike Nowak Fitness, HowDoIGetRipped.com and How Do I Get Ripped, LLC. You are about to learn how I went from out-of-shape busy dad with significant travel, 2 kids and a wife to losing 20 pounds, 16% body fat and 7" off my waist while getting paid more income from home than my Ph.D. in Science & Engineering. Retired my Ph.D. career to focus on FAMILY & FITNESS!
Latest posts by Mike Nowak (see all)
Comments