S.S. Beachbody Cruise was AWESOME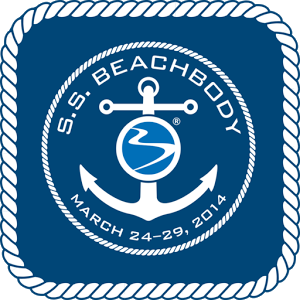 My wife Julia and I just returned from an incredible, expenses-paid Royal Caribbean cruise chartered by Beachbody called the "S.S. Beachbody". The cruise included approx. 3200 coaches and guests. The ship departed from Fort Lauderdale Port Everglades and visited Cozumel and Cayman Islands during the 5-day cruise. We earned the cruise from Beachbody by running a successful coaching business helping others achieve their health, fitness and financial goals with Beachbody solutions. I have to say that it was an honor to be on the ship, especially having the opportunity to spend even more time with celebrity fitness trainers Tony Horton, Shaun T and Autumn Calabrese (21 Day Fix). All 3 trainers hosted live workouts on the cruise ship each of the 4 days at sea. Beachbody CEO Carl Daikeler and Executive Leadership were also present on the cruise!
We were really looking forward to the cruise to celebrate my recent retirement from the Corporate World when I became a full-time Beachbody Coach in February 2014. And, although we knew that we would miss our two young kids, 1 and 3 years old, we appreciated the opportunity to attend the cruise alone and take a break from the busy lifestyle of raising children. The break from the snow of Minnesota for 80 deg F weather was a bonus! The cruise experience  did not disappoint…
We were amazed at the size of the chartered ship, Royal Caribbean "Liberty of the Seas". This was our first cruise and we expected to see a floating city, but all of the pictures and videos published simply cannot prepare you for the grand scale of these ships in person.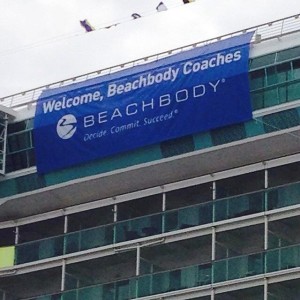 After we checked in at Port Everglades on Day 1, which included signing our lives away, ha, we boarded the S.S. Beachbody and were immediately greeted by Beachbody CEO Carl Daikeler! It was nice to share our recent lifestyle change to full-time Coach status and hear Carl's genuine excitement and congratulations for our family. Carl is a true leader and we thanked him for the opportunity.
We then met with a few other members of the Executive Team and Regional Directors before heading up to our Balcony "Stateroom". I am not sure why they are called Staterooms, but they are anything but "stately" in appearance. I was impressed though at how you can use the toilet, wash your hands in the sink AND take a shower at the same time without moving an inch…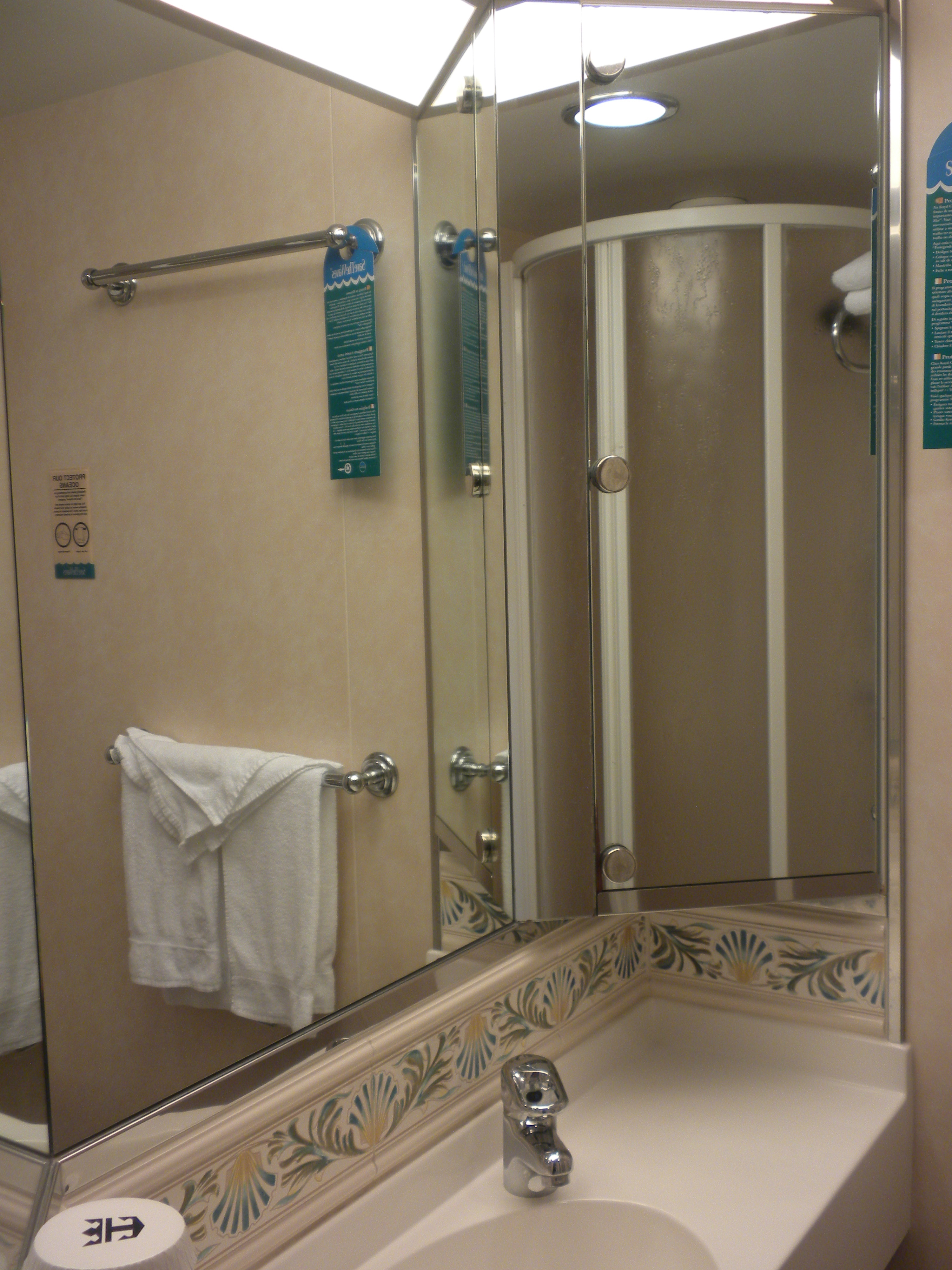 However, the room was very nice and the view of the Sunset from the Balcony was absolutely AMAZING along with the peaceful sounds of the ocean…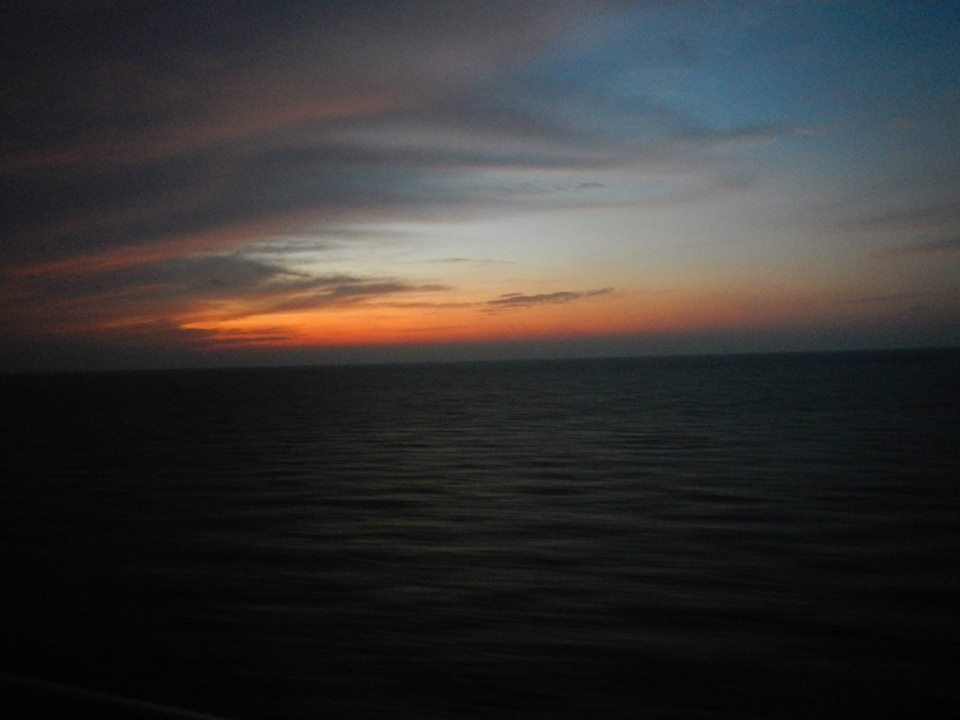 Throughout the week we took advantage of the countless activities on the ship including concerts, musical, ice show, movies, comedian, variety show, mini golf, pools, hot tubs, casino, restaurants, etc. There were also themed nights such as Formal Night, Disco Night and a White Party. Employees of the ship commented on how business was slow at the Cupcake shop and Ben & Jerry's ice cream, but the bartenders indicated that they were "cleaned out" by the end of the week. Here is a view of the main interior level walkway with restaurants, bars and shops, called the "Royal Promenade". The ship was customized for Team Beachbody!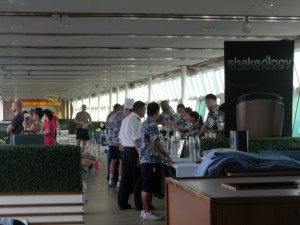 I was just as excited though for the opportunity to workout live again with Tony Horton, Shaun T and Autumn Calabrese. The workouts helped offset all of the endless cruise ship food and drinks:) The Tony Horton and Shaun T workouts were held outside by the pool on decks 11 and 12 of the cruise ship while the Autumn 21 Day Fix workouts were held in the Studio B room on the inside of the ship on level 3. Of course there was a Shakeology bar near the workouts!
Shaun T led the following 4 workouts including a possible look at a new T25 workout (Delta, maybe?), T25 Lower Focus, Insanity Remix and Insanity Pure Cardio Remix. Here is a clip from Insanity Pure Cardio live and then a compilation of all 4 workouts (you may see me make an appearance)! The new T25 sequence was my favorite…
Here are some pictures I also captured of Shaun T as well as a picture with me!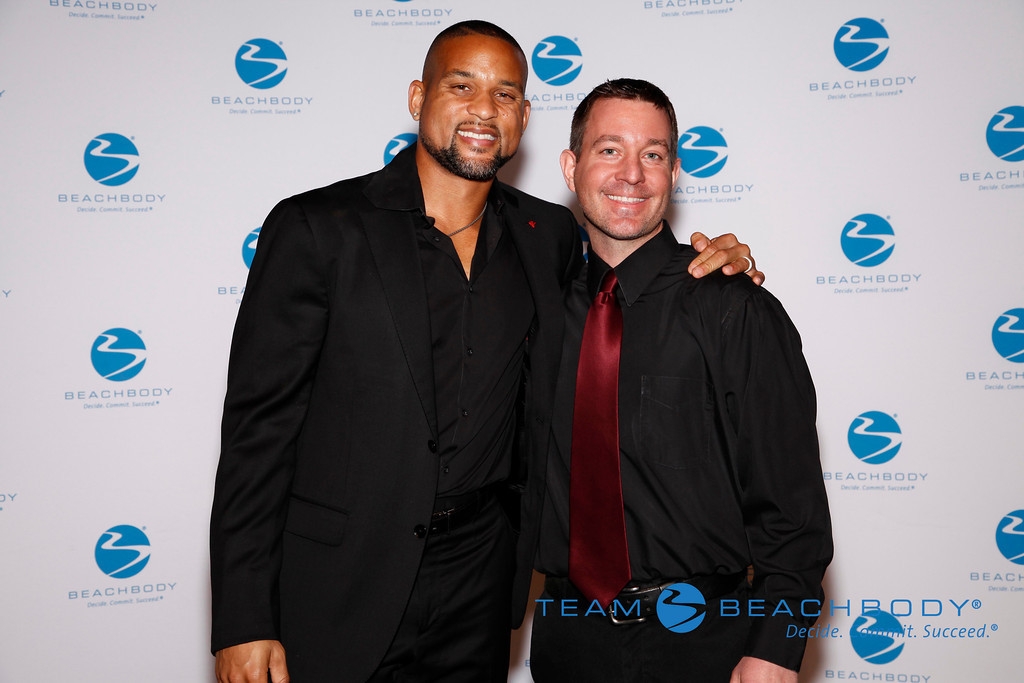 Tony Horton led the following 4 workouts including P90X3 Warrior, P90X3 Yoga, Abs and Core, MMX and Isometrics. Here is a clip of Tony dancing to the house music and then a compilation of all 4 workouts… Yoga was interesting with a rocking boat, smell of diesel fuel, one leg variations looking at the sky with moving clouds above at 7:00 AM!
Here are some pictures I also captured of Tony Horton as well as pictures with me!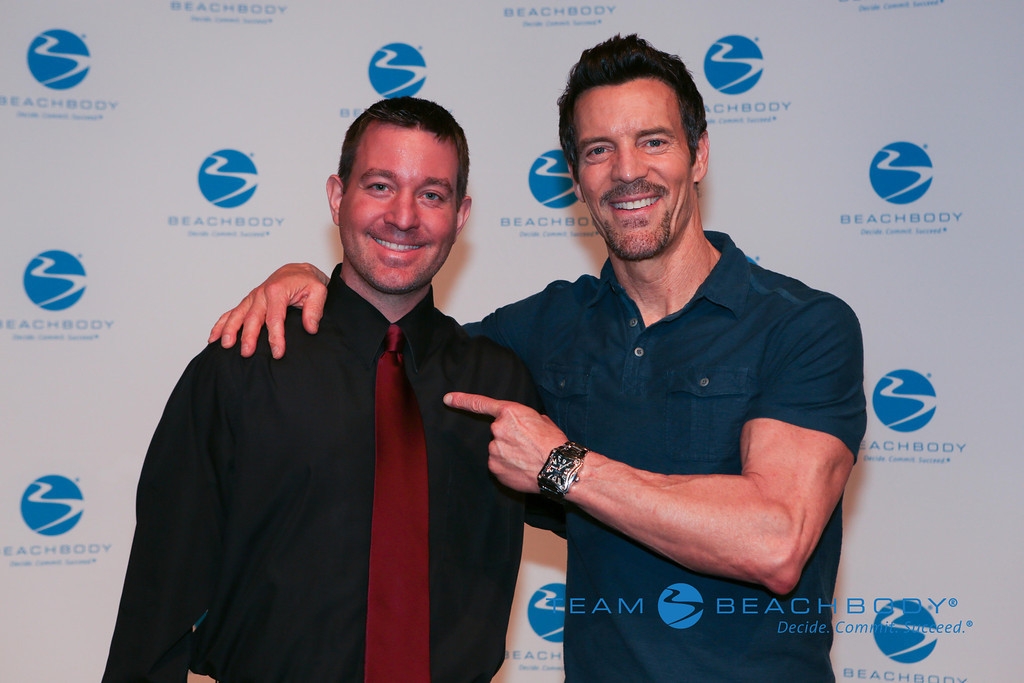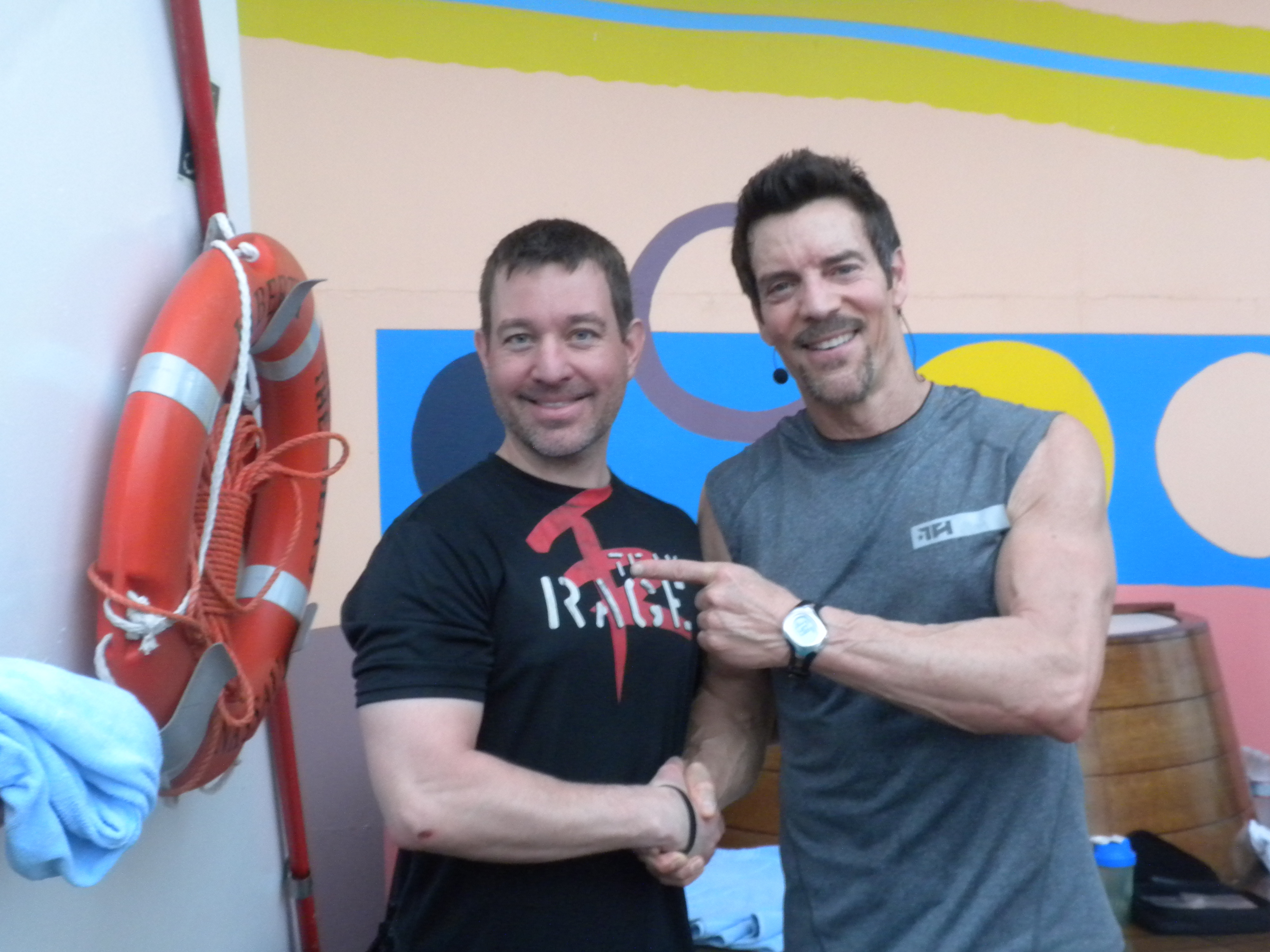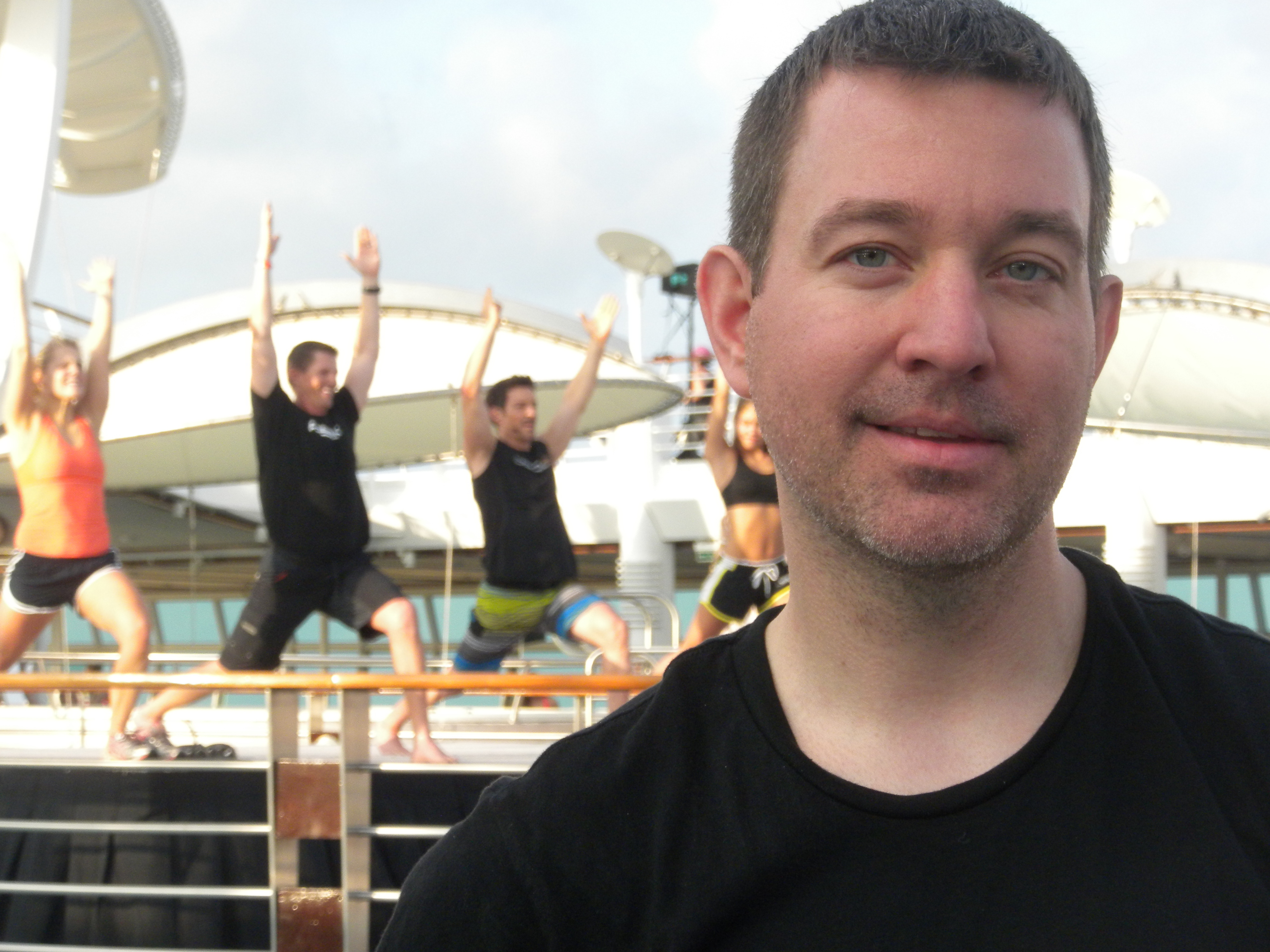 Autumn Calabrese led the following 4 workouts including Total Body, Abs and Core, Pilates and Legs. Here is a compilation of the workouts!
Here are some pictures I also captured of Autumn Calabrese as well as a picture with me. Also shown is the autographed 21 Day Fix bag I earned for top Success Club business performance!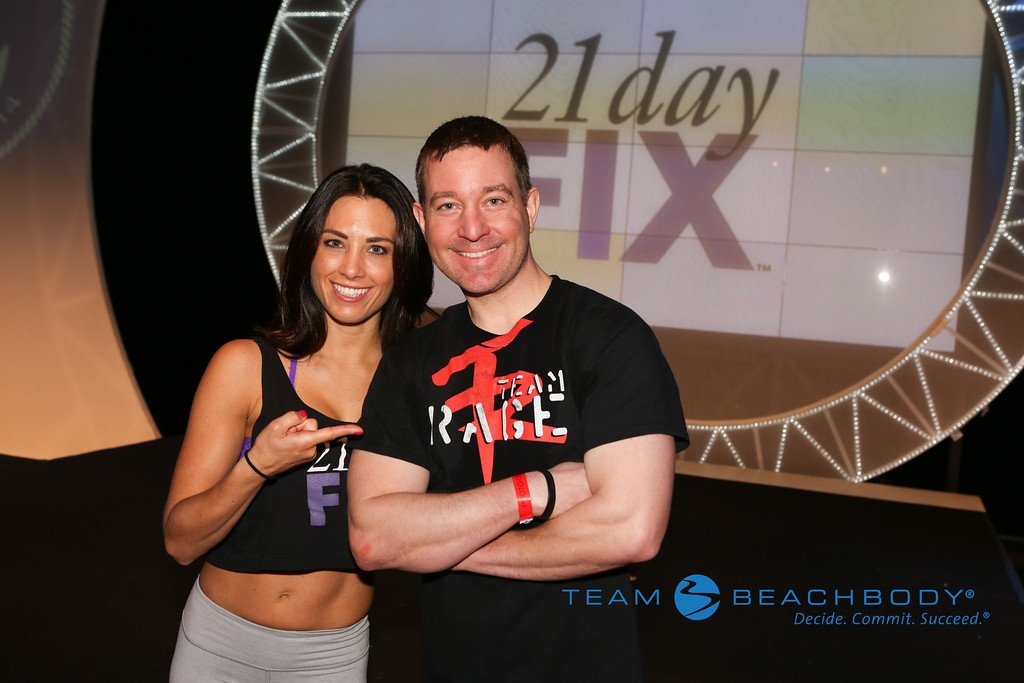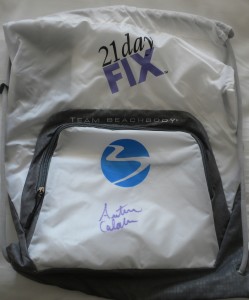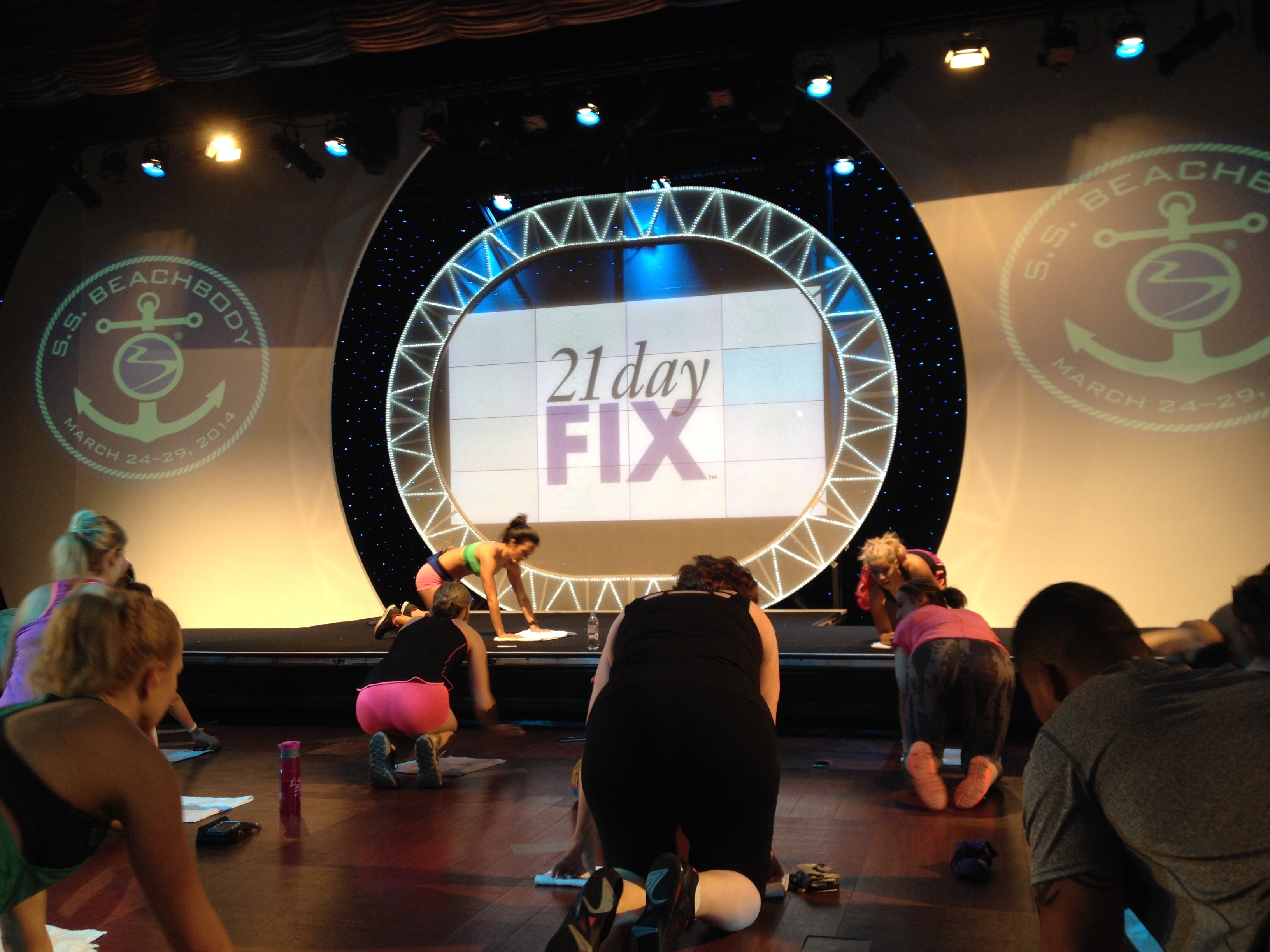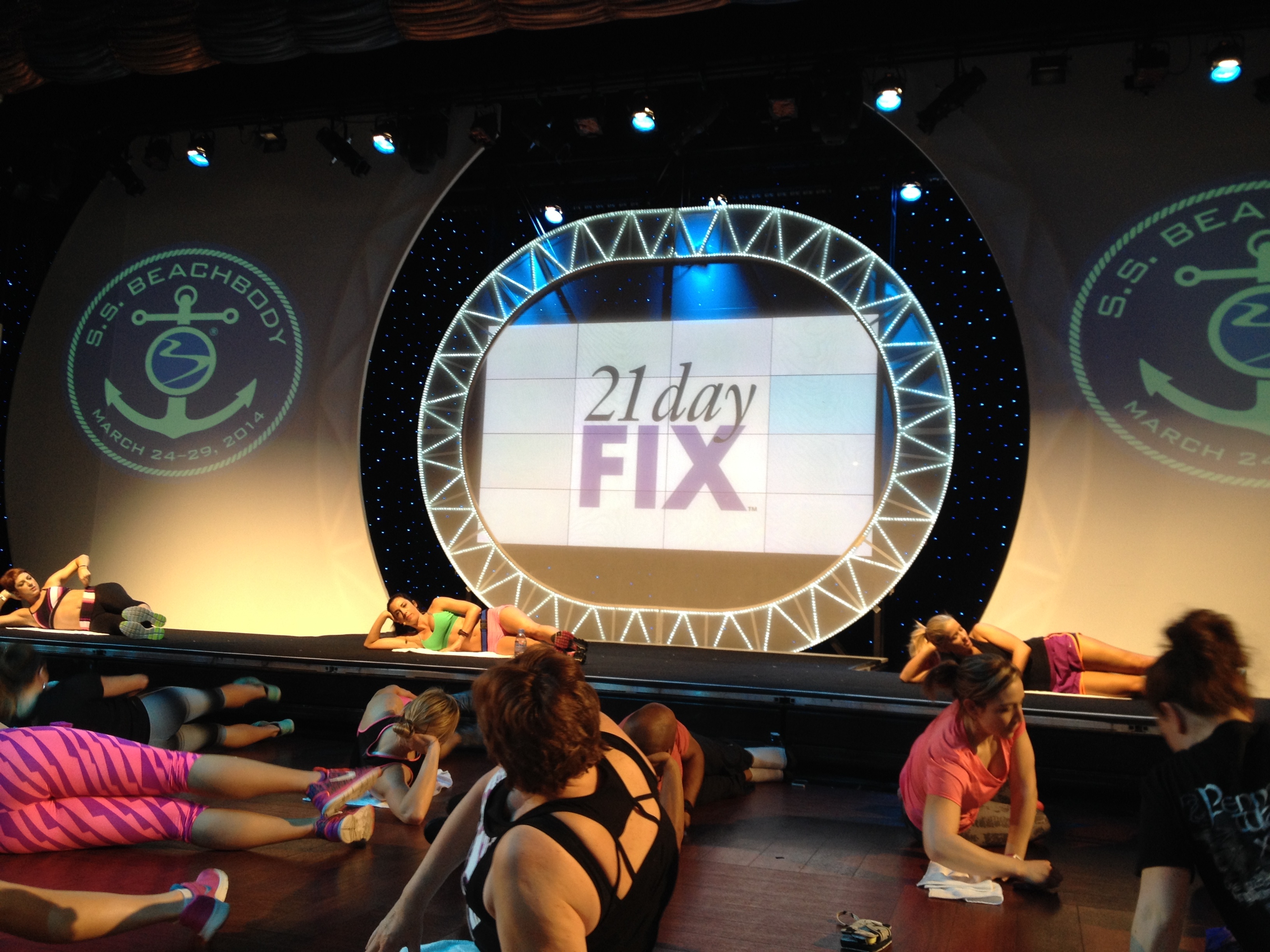 We also enjoyed our visits to Cozumel and the Cayman Islands during the cruise…
There were panel presentations to discuss the Beachbody products and business including the trainers talking about their background and how the products were developed. There are also some exciting announcements coming soon!
And, here is a picture from the Disco Party on the cruise ship… yes, the equalizer on my shirt was in sync with the music and it was a HIT, even with Carl Daikeler!
The S.S. Beachbody cruise was a great experience and we were able to get much needed rest & relaxation. It is also always inspiring to be around other successful coaches and executives from Team Beachbody. Although we have been back now for a few days, I still feel like I am on a moving boat…
We are both looking forward to the Success Club Coach trip next year in Cancun, Mexico!
The following two tabs change content below.
Premiere 5 Star Diamond Independent Beachbody Coach, CEO and Founder of TEAM RAGE, Mike Nowak Fitness, HowDoIGetRipped.com and How Do I Get Ripped, LLC. You are about to learn how I went from out-of-shape busy dad with significant travel, 2 kids and a wife to losing 20 pounds, 16% body fat and 7" off my waist while getting paid more income from home than my Ph.D. in Science & Engineering. Retired my Ph.D. career to focus on FAMILY & FITNESS!
Latest posts by Mike Nowak (see all)
Comments