Project Home Gym Complete
Originally Published: January, 19, 2014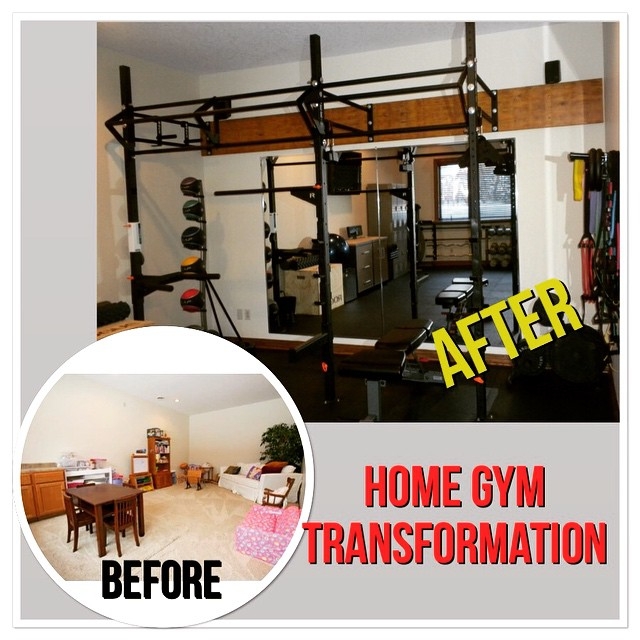 Finally. Project Home Gym complete!
After installation of the Rogue V2 Gun Rack yesterday (wall storage for barbells and EZ Curl bars), I felt that it was time to follow-up my previous post on our new home gym with the final results. We couldn't be more excited and I think that all of our hard work paid off…
First, here is the BEFORE picture of the room straight from the MLS listing when we purchased the home 9 months ago. The previous owner was using the room as a play area for children. When we first visited the home while making a decision to make the offer on the house we immediately had a vision to convert this area into our dream home gym to promote our lifestyle. The room is approx. 300 square feet.
After closing on the house we made it a priority to begin work on the home gym as soon as possible. Although planning began right away, the work didn't start until months later given our busy schedule. The first phase of the project involved tearing out the carpet, installing a section of wall with a door/transom to keep the gym separate from the family room and then running the wiring for the surround sound speaker system. This was a lot of work.
Next, the Hammer Lock gym floor was installed followed by our Rogue Fitness wall mount rig. I did much research on the best approach for capability to do pull-ups and looked at options ranging from a single bar mounted on the wall to a door mount pull-up bar to a ceiling mounted design. Inspired by the Crossfit games where Rogue Fitness is leveraged for equipment, I dialed in on a wall mount rig that provided expanded capabilities for the home gym including bench press, squats, dips, pull-ups, gymnastic rings, etc. Couldn't be more happier with the Rogue W-10 at 4 feet wide x 4 feet deep by 9 feet tall. This thing is a beast and built for toughness!
Once the floor, door and rig were installed everything else fell into place using mostly equipment and gear we had from our previous home. Wall-sized mirrors were installed on two walls. Also, I wanted to have a professional feel to the home gym and had an idea to install athletic lockers. Man, lockers can be really expensive. So, I stalked Craigslist for 3 months waiting for the perfect opportunity to get the lockers I wanted. They finally arrived with a local company going out of business and we got our new $600+ Lyon double tier locker set for $75. Shipping alone would have been more than that price. Gotta love Craigslist!
Final touches included graphite metal blinds for the windows, Vornado fan for air circulation and wall storage for resistance bands and attachments.
With all that said, here are the AFTER pictures. Home gym transformation complete!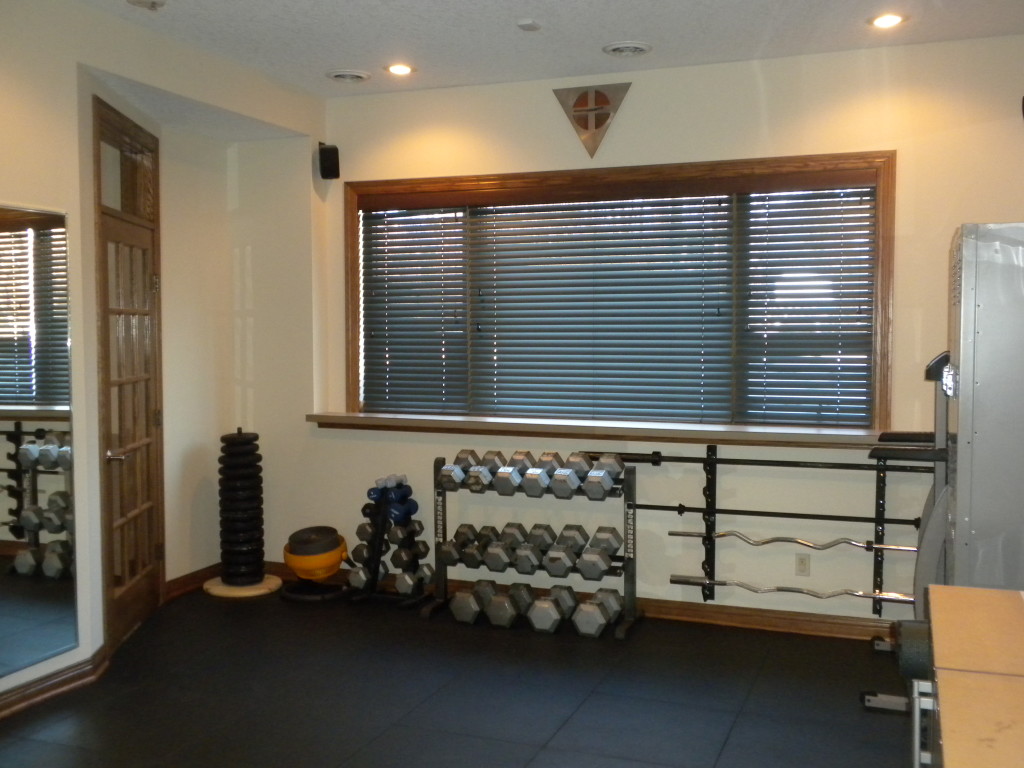 We also later added peg boards, American Ninja Warrior style (CLICK HERE!)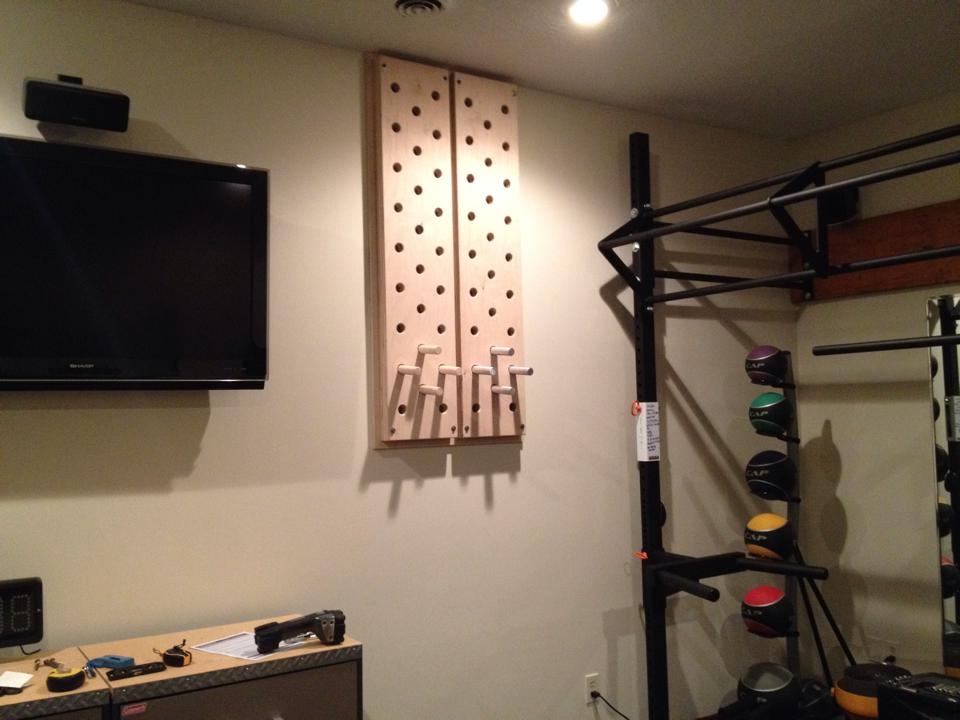 Enter your information below to get INSTANT ACCESS to the free cheat sheet on my ULTIMATE HOME GYM, then like, share and comment to discuss home gyms!!
The following two tabs change content below.
Premiere 5 Star Diamond Independent Beachbody Coach, CEO and Founder of TEAM RAGE, Mike Nowak Fitness, HowDoIGetRipped.com and How Do I Get Ripped, LLC. You are about to learn how I went from out-of-shape busy dad with significant travel, 2 kids and a wife to losing 20 pounds, 16% body fat and 7" off my waist while getting paid more income from home than my Ph.D. in Science & Engineering. Retired my Ph.D. career to focus on FAMILY & FITNESS!
Latest posts by Mike Nowak (see all)
Comments