Master Your Inner Game (Cool Stuff Inside)
The month of personal development and growth continues! It is SO important to work on yourself and master your INNER GAME, which drives outlook, experience, behaviors, and, thus, success in life. I focus on personal development EVERY day and attribute much of my success in life to constantly learning new things while strengthening my position and resolve to challenge myself and others. There is no better investment than in yourself. This investment then allows you to optimize your wellness journey AND better serve others, whatever that means for you. For me, this has been critical as I have built a significant business helping others get in shape as well as build their own successful business from home to earn additional income. Besides daily books, videos and audio training, I try to attend 4 events each year in person that stretch me outside my comfort zone to gain additional perspective and skillsets.
The week after the exclusive Team Beachbody Coach Leadership Retreat in California, I had the amazing opportunity to travel back to the West Coast to Las Vegas for 4 days of true inspiration and reflection at the sold out Network Marketing Pro Annual Convention in Las Vegas with 8,000 other leaders in the industry from around the World. The days were very long, but full of motivation related to helping others while creating your own financial legacy with self-employed business. Top motivational trainers in attendance included the World Famous Tony Robbins, Bob Proctor from "The Secret", Robert Kiyosaki, Network Marketing Pro founder Eric Worre and many, many others.
I am not going to lie, I was beyond excited to see Tony Robbins live. Checkmark off the bucket list!! I have read books from Tony Robbins. Listened to audio training. Watched videos. Nothing could possibly prepare me for the life-changing experience Tony Robbins delivers live in person. 3+ hours. Very cool.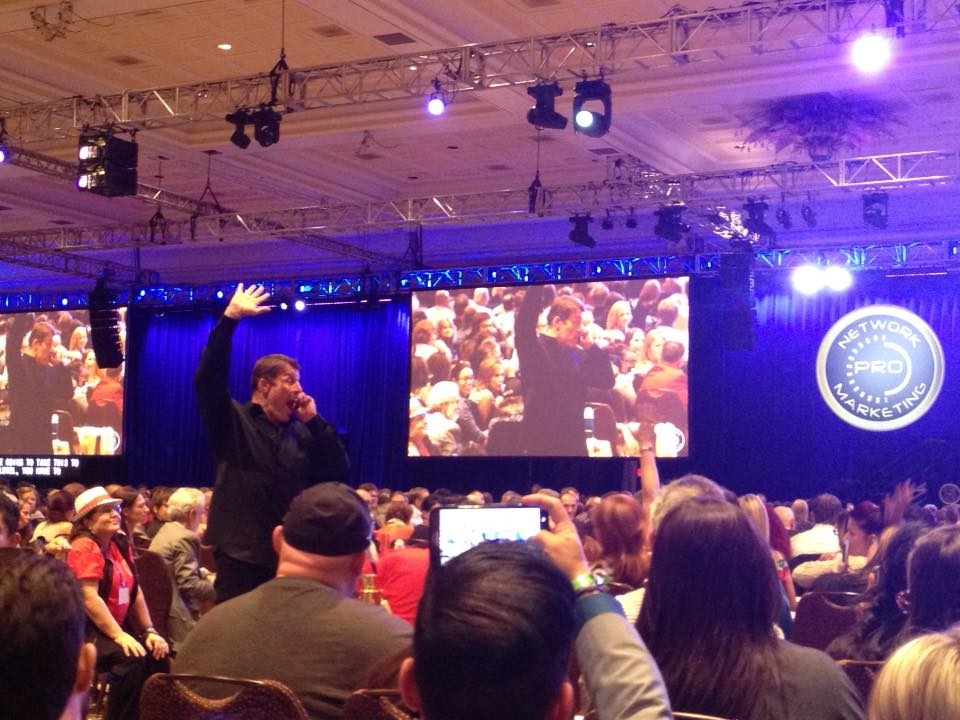 I learned a lot from the Tony Robbins experience that will be almost impossible to describe in words. Let's just say that in one session he can make you laugh, cry and act like a kid again in front of thousands of strangers. At these pivotal moments you learn something, actually, MANY things about yourself that can be leveraged to simply be better moving forward, if you are willing. Of particular inspiration to me was the perspective of positive "state of mind" and complexity being the enemy. (Success is 80% psychology and only 20% mechanics.) Also, the concept of your emotion being linked to your body literally being IN MOTION is fascinating, while the idea of focusing on feeling fulfilled today instead of expecting/waiting for things to be better tomorrow is spot on. Success without fulfillment is the ultimate failure, you must trade expectations for appreciation! In other words, live in the moment and lay the foundation for success with your mindset and body. And, yes, he is one big dude in person!!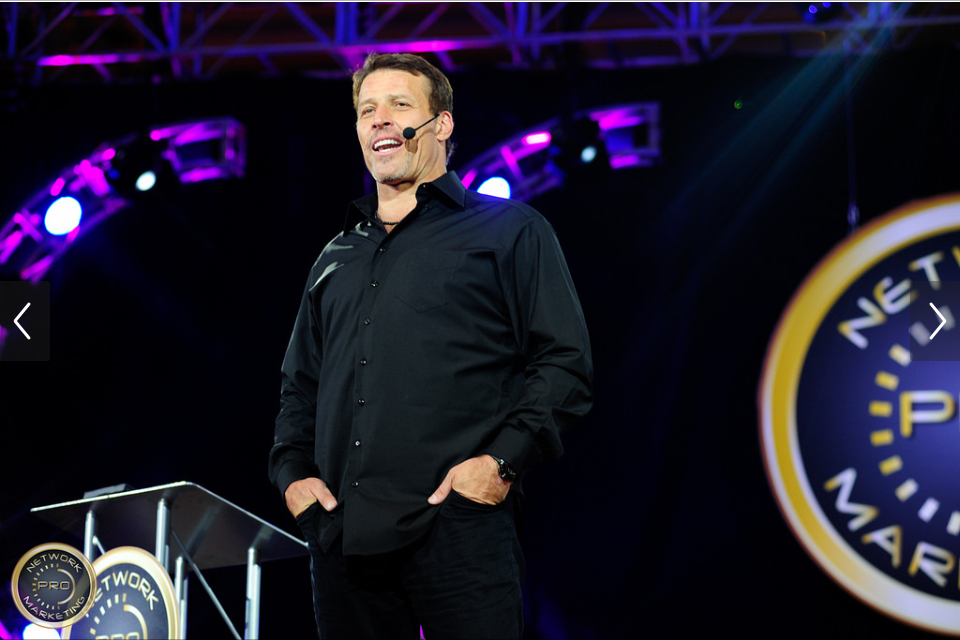 It was also an honor to spend hours with legendary Bob Proctor live in person. This guy has an amazing background, but he is best known for his role in, "The Secret".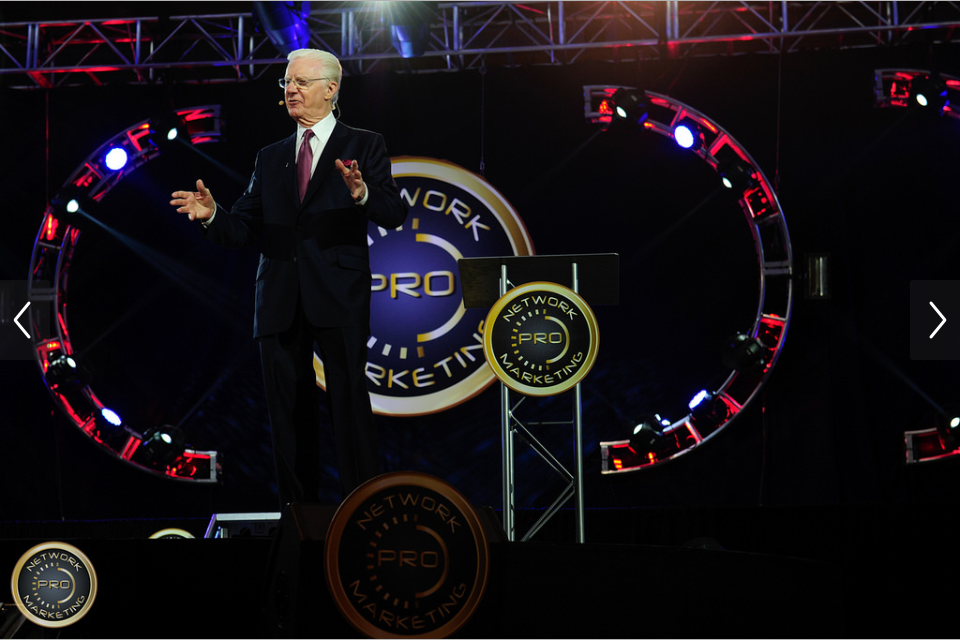 His lecture was outstanding where he submitted his theories on "how results happen". For example, results always tell the truth about what is going on and we are the only ones that can change the pathway. Proctor says it requires a paradigm shift of mental programs to shift results. What blew my mind was his comments on what it takes to be successful. You have to understand WHERE YOU ARE and WHERE YOU ARE GOING (goals). Proctor believes the goals are not the problem. The problem is that our paradigm (inner game) may be locked holding us back from achieving our goals. Mindset, perception and confidence are key triggers to take action to generate results. It takes discipline to be successful. Discipline is to give yourself a command and follow it. Desire then is the release mechanism for energy in your subconscious mind.
One last key point I appreciated was that he stated that time can't be managed, you can only manage activities and do them. Wow, deep thoughts! Love this quote at the end of his presentation as well, so true….
Although there were NUMEROUS other presenters and experiences at this event that had a positive impact on my personal development, the last I will mention here briefly is the foundational sessions from Network Marketing Pro Founder, Eric Worre.
Excellent information on the the industry of helping others, skillset training on finding and helping others with significant time spent on the importance of mindset during the process (your self-worth is MOST important). The best investment you can make is in YOU. Either you win or learn, but no failure with the right mindset. I also appreciated his concepts on life with regard to execution, where PLAN-DO-REVIEW can be used to take your performance to the next level regardless of activity or goals. Just do something. Worre also stressed how the game is changing with employment and benefits to more of a "coin-operated", performance economy where you trade time for money (and less benefits over time). Having YOUR OWN business is the future economy. That is what my family has done with daily appreciation on the amazing opportunity we have to create our future while spending more time with family as self-employed business owners. Join us!
The following two tabs change content below.
Premiere 5 Star Diamond Independent Beachbody Coach, CEO and Founder of TEAM RAGE, Mike Nowak Fitness, HowDoIGetRipped.com and How Do I Get Ripped, LLC. You are about to learn how I went from out-of-shape busy dad with significant travel, 2 kids and a wife to losing 20 pounds, 16% body fat and 7" off my waist while getting paid more income from home than my Ph.D. in Science & Engineering. Retired my Ph.D. career to focus on FAMILY & FITNESS!
Latest posts by Mike Nowak (see all)
Comments