Hammer and Chisel Nutrition Review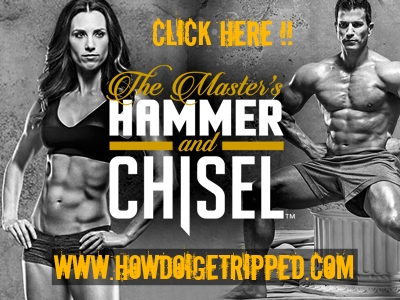 Along with my VERY detailed review of Hammer and Chisel workouts, I wanted to spend some time discussing the Hammer and Chisel nutrition plan given how critical nutrition is to get the best results from the program. Sagi and Autumn have essentially combined the best of both worlds from Sagi's Body Beast program and Autumn's 21-Day Fix series to allow flexibility in designing your nutrition plan. Similar to other Beachbody programs, color-coded containers are used to portion control the foods you're eating. Depending on your caloric needs, you eat a certain number of each color container each day. The macronutrient breakdown is the same for this program as it is for 21-Day Fix, 21-Day Fix Extreme and certain phases in Body Beast at 40% carbs – 30% protein – 30% fat. However, this program takes into account that people may be doing this program with different goals in mind. When calculating your caloric needs, the formula used takes into account whether your goal is to lose weight, maintain your weight, or build muscle. With that in mind, the plans in the calorie charts include options from as low as 1200 calories to as many as 3,600 (wow, similar to Body Beast levels!). This is a significant improvement over some of the one-size-fits-all approaches. For me, the plan called for Plan E at 2,400 – 2,600 calories with a score of "5" from the nutrition test (I may bump to Plan F for mass growth). Supplements are very important as well and include the Beachbody Performance Ultimate Stack of ENERGIZE pre-workout, HYDRATE during workout, RECOVER post-workout, CREATINE, RECHARGE casein protein before bed and Shakeology snack.
If you're familiar with the 21-Day Fix and/or 21-Day Fix Extreme nutrition plans (or if you've read my wife's review), you'll find that Hammer and Chisel is something in between. The food lists are a little more flexible than 21DFX (including things like rolled oats, frozen waffles, deli meats and turkey bacon), but not as flexible as 21DF—no cheats! It seems that Beachbody has really been listening to the barrage of questions they've received about foods that weren't on the 21DF/21DFX lists too. Many of the foods people questioned frequently have found their way onto the appropriate list in this guide.
The guide also offers a few tips for following the nutrition plan, and to help you succeed—such as when/if to add an extra container and which color would be most useful.
While we're used to cooking using the colored containers, we decided to try out a few of the recipes included in the guide book:
The Egg and Vegetable Frittata with Gomasio is a great way to get a serving of vegetables in with breakfast. It's a veggie-filled egg dish (if you aren't familiar with a frittata, think "open-faced omelet"). The garlic-y gomasio sprinkled on top adds extra flavor too. We love frittatas in our house, and we'll definitely consider adding gomasio in the future! This recipe could easily be adjusted to include any of the veggies you like on the "green list" too.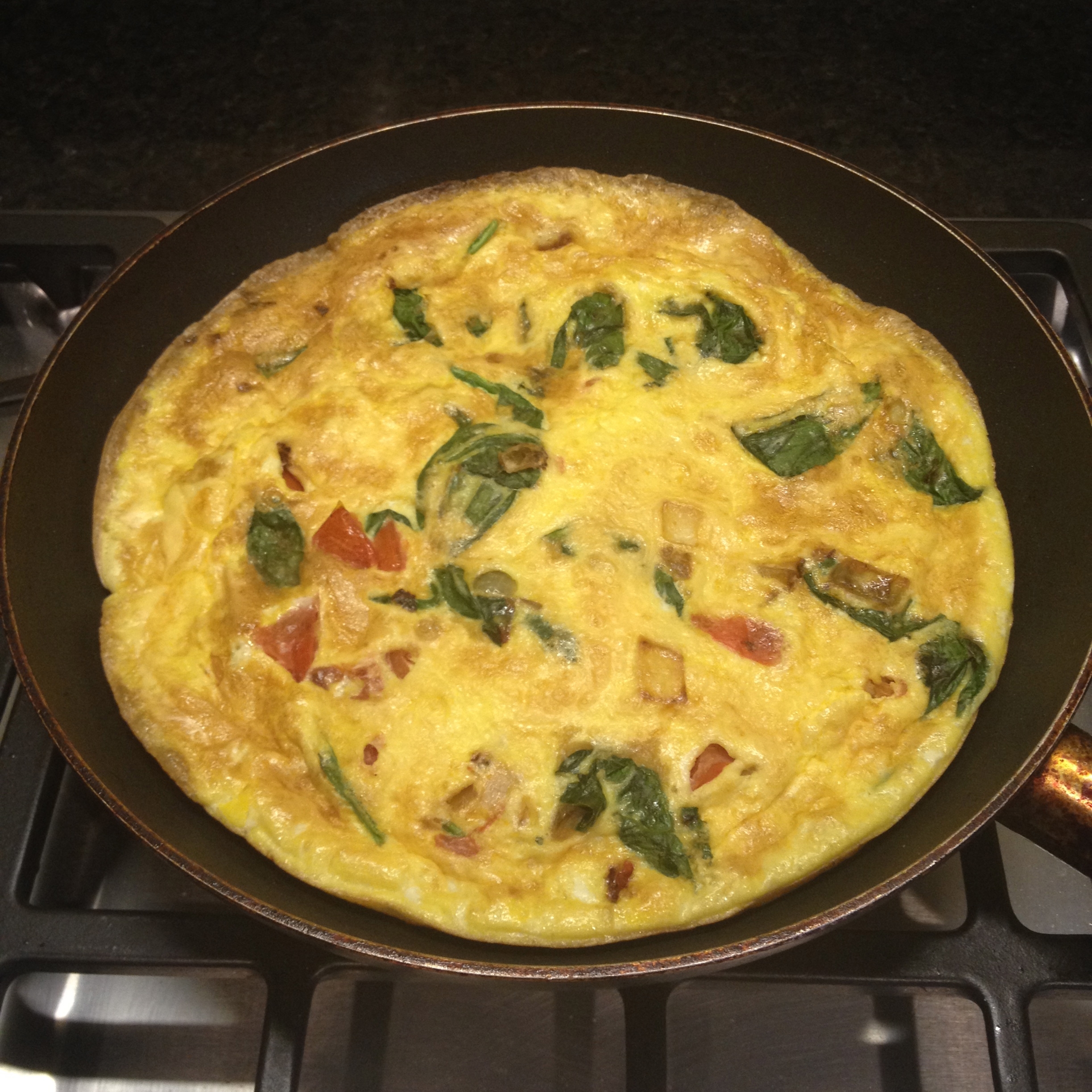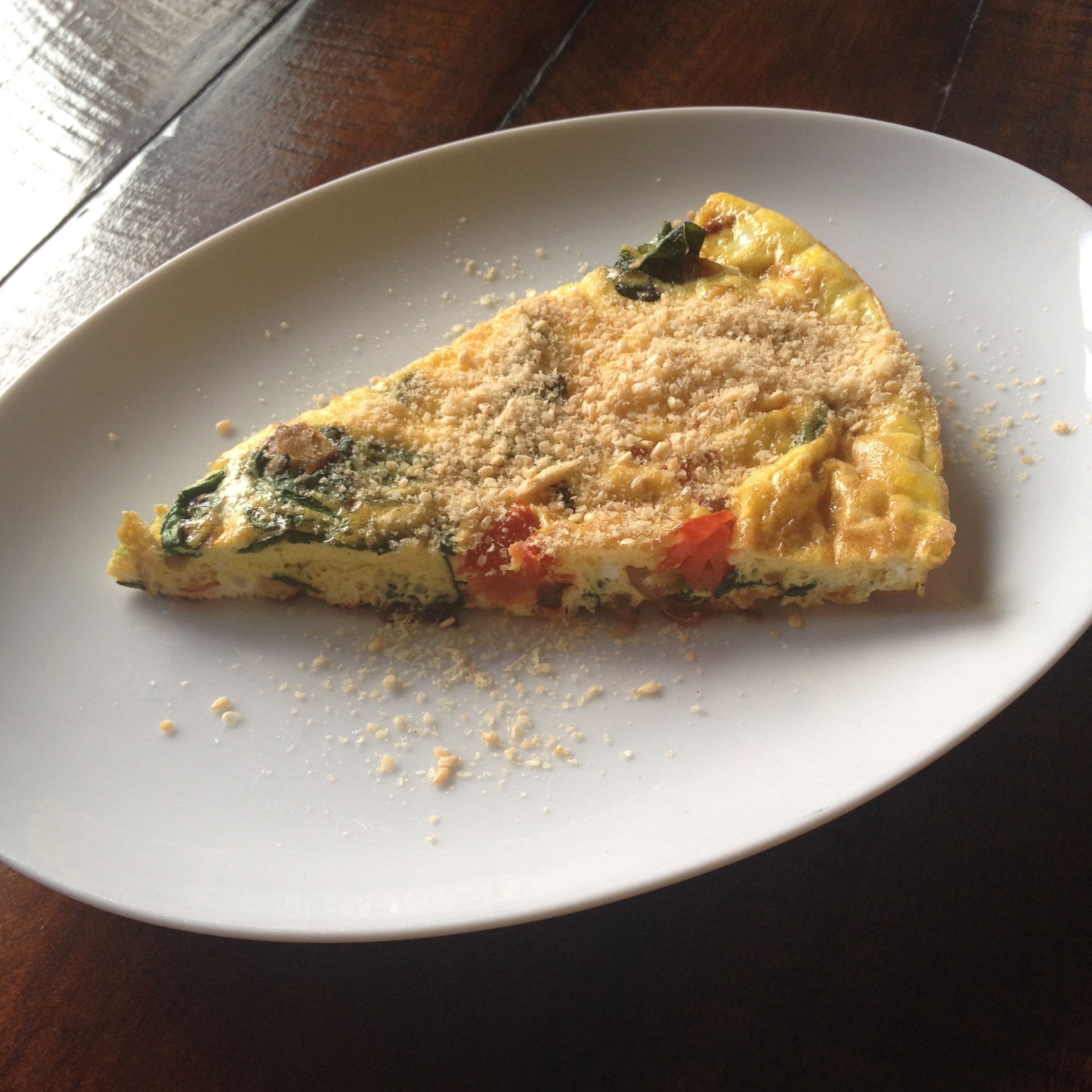 If you're having trouble getting your green containers in, consider the Mixed Veggie Soup. It's a nice warm option as a snack or as part of a larger meal.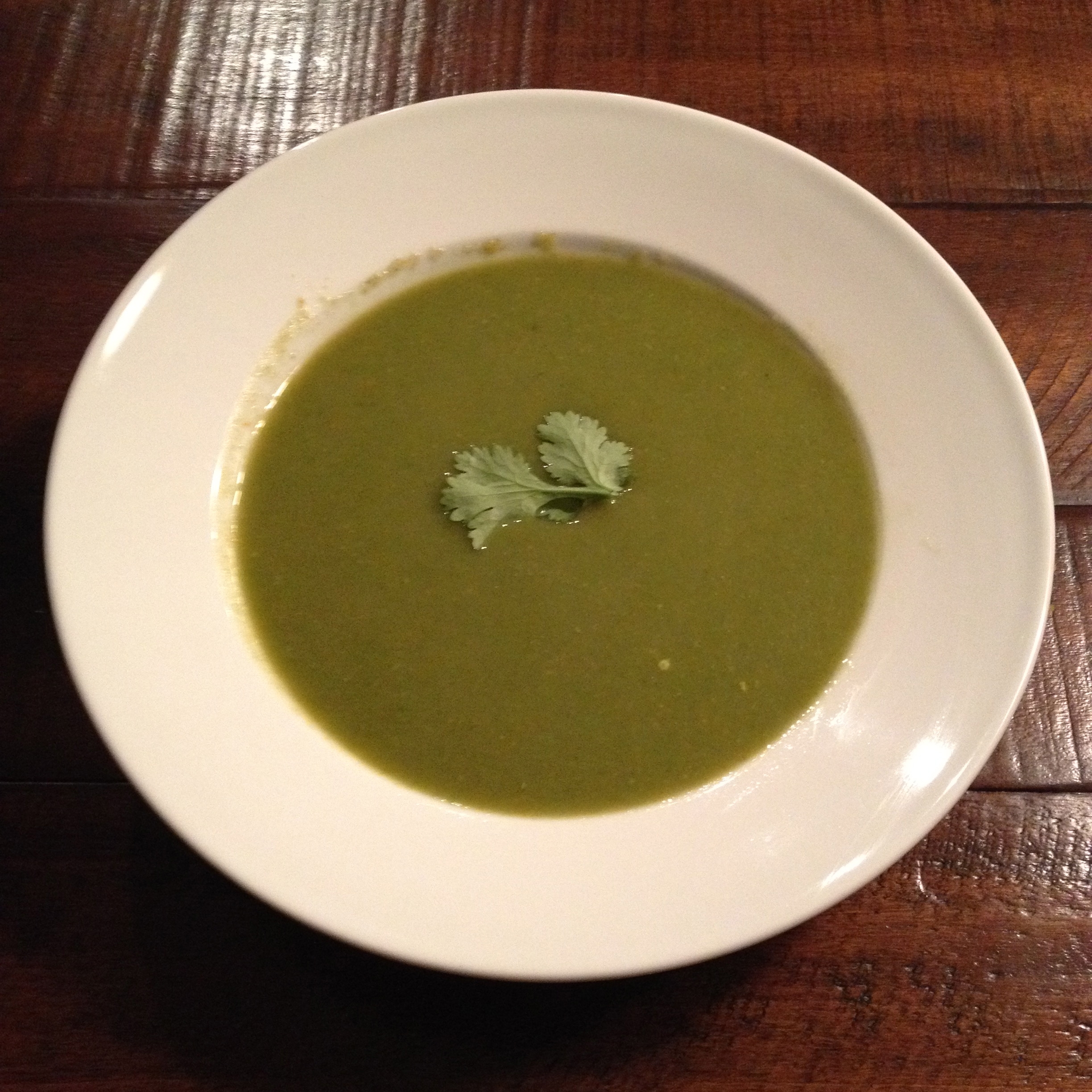 The Chili Spiced Chicken Salad is a crunchy chicken salad served in lettuce cups. The chicken salad is made with a honey-yogurt-chili-lime dressing, which is a tasty alternative to mayonnaise. It's another easy way to get in a green container too!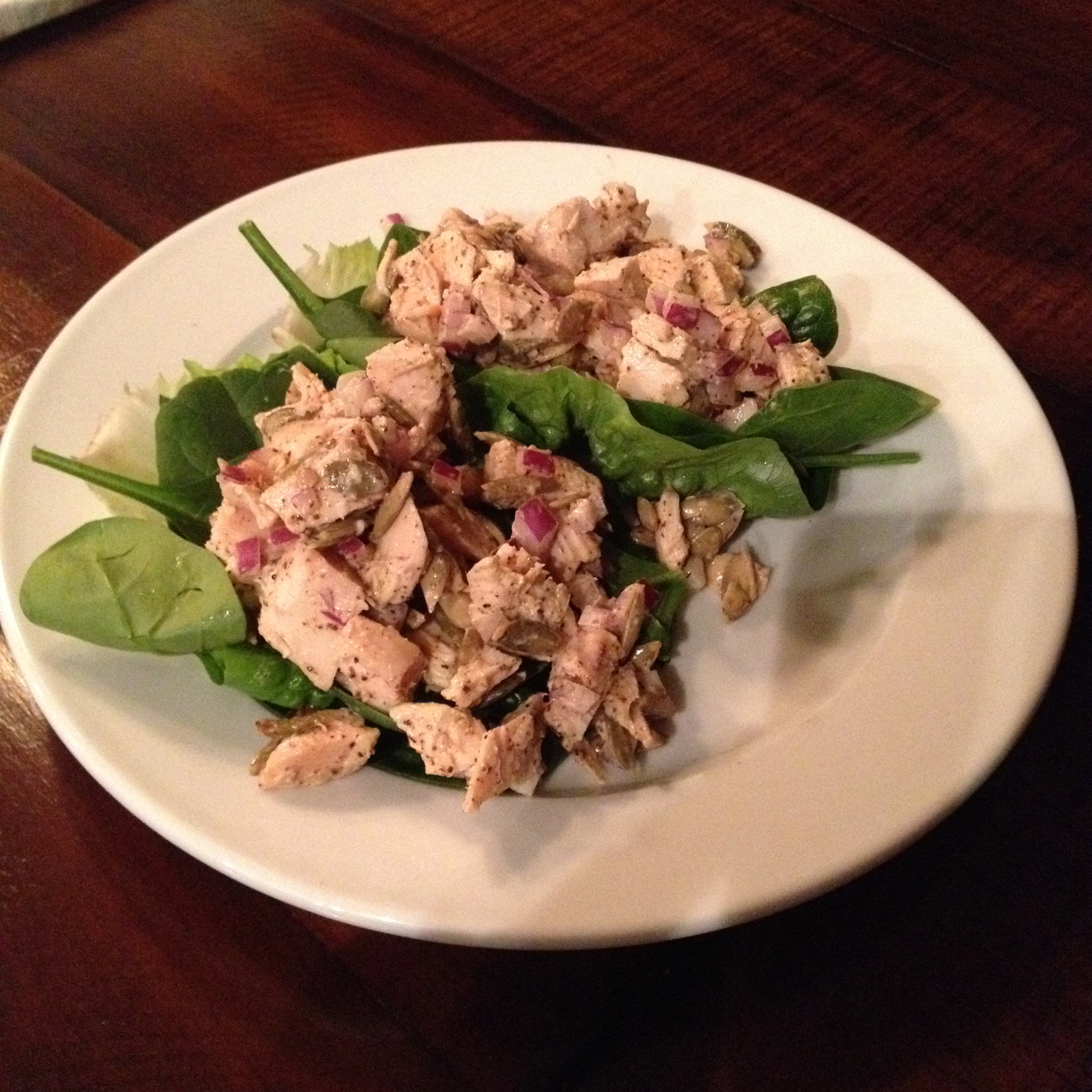 Our favorite new recipe, and the one we're most likely to repeat often, is the Baked Stuffed Sweet Potato—it was easy to make and really delicious. It's a baked sweet potato stuffed with a seasoned chicken and black bean filling. This would be easily prepped in advanced too, for a quick lunch or dinner when you're in a hurry.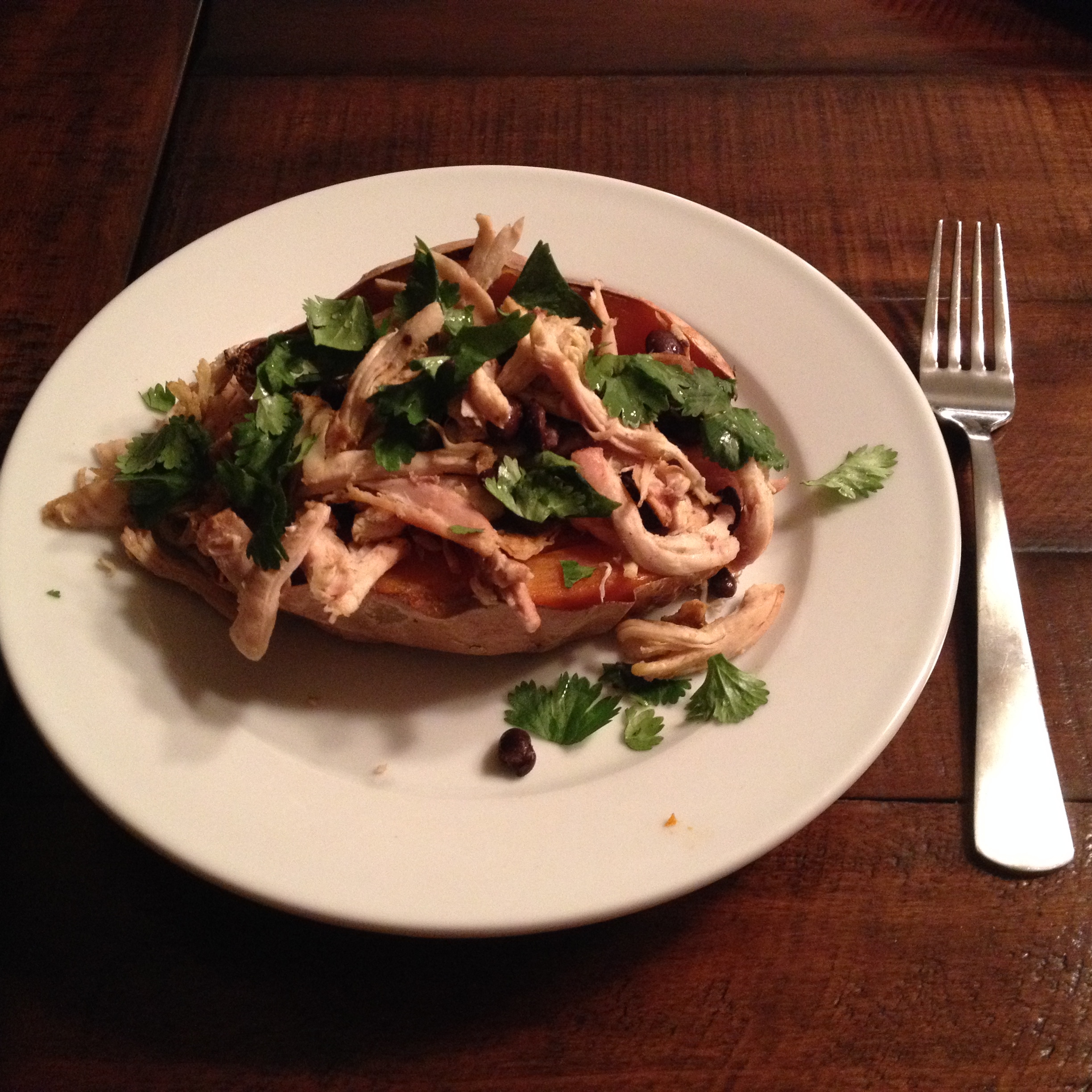 I have reviewed a lot of nutrition plans and this one is the best I have found. Follow the nutrition plan as designed and I am CONFIDENT that you will sculpt your body toward your ultimate health and fitness goals. Contact me with any questions on the Hammer and Chisel nutrition plan, workouts and targets for optimal results. Let's do this!
*****
>>>> CLICK THE BANNER BELOW TO GET MORE INFO ON GETTING THE PROGRAM + ACCESS TO MY PRIVATE TEST GROUP!! >>>>

The following two tabs change content below.
Premiere 5 Star Diamond Independent Beachbody Coach, CEO and Founder of TEAM RAGE, Mike Nowak Fitness, HowDoIGetRipped.com and How Do I Get Ripped, LLC. You are about to learn how I went from out-of-shape busy dad with significant travel, 2 kids and a wife to losing 20 pounds, 16% body fat and 7" off my waist while getting paid more income from home than my Ph.D. in Science & Engineering. Retired my Ph.D. career to focus on FAMILY & FITNESS!
Latest posts by Mike Nowak (see all)
Comments