Blog
The following two tabs change content below.
Premiere 5 Star Diamond Independent Beachbody Coach, CEO and Founder of TEAM RAGE, Mike Nowak Fitness, HowDoIGetRipped.com and How Do I Get Ripped, LLC. You are about to learn how I went from out-of-shape busy dad with significant travel, 2 kids and a wife to losing 20 pounds, 16% body fat and 7" off my waist while getting paid more income from home than my Ph.D. in Science & Engineering. Retired my Ph.D. career to focus on FAMILY & FITNESS!
Latest posts by Mike Nowak (see all)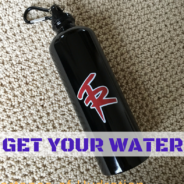 Water is the SLIGHT EDGE… easy to drink, easy not to drink. However, the benefits of consistent, proper hydration over time are numerous for health, fitness and general well-being. Get your water, people!   From the USGS Water Science School, typical studies indicate that up to 60% of the human, adult body consists of water. The general benefits of water include…     I can tell you from personal experience that when I am not properly hydrated my mental clarity suffers while I also feel general fatigue in my body and tendency...
read more