The Pain of Recovery
I wrote a blog article in early March about my excitement as I was beginning preparations for the Mud Games race, Tough Mudder and backpacking trip to Yellowstone National Park scheduled for this June, July and August, respectively. My training includes a hybrid schedule of Body Beast for dynamic strength, Insanity Asylum for cardio, performance-based conditioning as well as supplementation with progressively longer interval runs. This was an approach that worked well for my race preparations last year.
Unfortunately, the day after I wrote the blog article my outlook changed as I sustained a significant back injury… ugh. Now isn't that just typical? What a blow at the time. Sitting here two months later and close to 100% recovery, I thought there were some experiences worth sharing with the Team.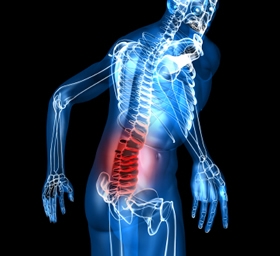 So, going back in time (pun intended), my friends were in town for the Kings of Leon concert in Minneapolis. We were excited to spend time together once again, as most friends do years after their college days and now having family or other priorities that limit interaction. Personally, I couldn't have felt better as I had several strong weeks of workouts including some heavy weight training and I was just beginning my hybrid to get ready for the demanding activities planned for Summer. The morning of the concert we pressed play on Focus T25 Alpha Speed 1.0 followed by P90X3 Isometrics and pull-ups. We killed it. I went up for a shower and came down to grill some hot dogs for lunch when my son ran up alongside me and jumped in my arms… instinctively, I twisted and bent down to catch him when all of a sudden my lower back completely gave out on me. Wow, my first experience with serious back pain. That hurt. I lifted hundreds of pounds of weights in just the previous week alone and my 30-lb son took down my back.
Anyone that has had a lower back injury can probably relate to the pain I experienced. To be honest, I could not sit comfortably or even stand up straight following the injury. I was unsure if I would be able to attend the concert that evening with my friends and I ended up strapping on a weight belt to keep me (somewhat) upright during the concert. And, of course, everyone just HAD to stand the entire several hour concert and I needed to stand as well to see the stage. Turns out, standing was actually good and proved to be generally beneficial during my recovery phase. Otherwise, at that moment, I was uncertain what was actually wrong, how long it would take to heal and what to do for recovery. I may as well have tried to use a big roll of Duct Tape during the healing process…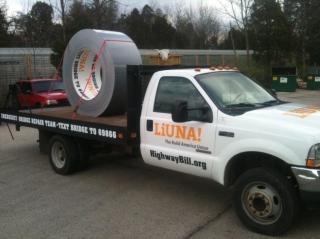 However, it turns out that my MENTAL recovery from the limitations experienced from lower back pain was the most significant challenge, especially with a Beachbody-chartered cruise just weeks away where I was scheduled to workout live with trainers Tony Horton, Shaun T and Autumn Calabrese. I did NOT want to miss those workouts and I certainly wanted to get back in the game full force with an active lifestyle as soon as possible. So, I tried everything…
Ice
Heat
Rest
Stretching
Foam rolling
Hot-cold showers
Whirlpool bath
Deep tissue massage(s)
Chiropractor adjustment(s)
Back support brace
You will find some conflicting recommendations with regard to the best course for recovery from lower back pain, and it depends on the nature of the actual injury sustained, but here are some things I learned in my case…
– Rest is good, but too much rest was not good. The sooner I was able to get active again it appeared that the recovery went faster as I was able to loosen up my back while strengthening supporting muscles in the core region.
– Ice for the first couple days to reduce inflammation and then heat as needed to help relax the muscles. Alternating treatment seemed to help as well as hot-cold showers. I used a lot of the ThermaCare 8-hr Heatwraps from Costco and LOVED them.
– Ibuprofen seemed to help with pain management and reduction of inflammation.
– Fortunately for me, I work from home now without a daily commute and I also have a very supportive spouse that helped ease the day-to-day responsibility to focus on recovery. That helped A LOT. With that said, when you have two small children that want/need attention it is still a challenge not to re-injure a lower back.
– Standing was MUCH better than sitting and helped keep the lower back loose. Sitting on hard surfaces for extended periods was near impossible without terrible pain (forces pressure in the lower back region) and it can be difficult to get fully upright again. Sleeping was a challenge as the only comfortable positions were on my back or stomach (without a pillow either way as that also seemed to focus pressure in my lower back).
– Wearing a weightlifting belt or back brace for support can help, but you want to allow the muscles to do the work  as soon as possible to recover vs. being dependent on the belt or brace doing all the work. I did not use a brace or belt much.
– Deep tissue massages hurt, in a good way. I have had them before, and my experiences this time were no different. I think I almost cried at times from the pain. Ha. However, deep tissue massage and foam rolling stripped the muscles and did appear to help with recovery including apparent inflammation control. I had two deep tissue massages including one 4 days after the injury and another one week later. As a side note, I was told to take an epsom salt bath after each massage to help rehydrate the muscles and recover so I tried that as well.
– Chiropractors are awesome. Well, at least the one I was connected with through a mutual friend. I had never been to a chiropractor, although I had always intended to try it at least once, and I was pleasantly surprised by the experience and acceleration of my recovery. My spine was in serious mis-alignment, likely from years of compensation with knee injuries and poor posture, and it was just a matter of time before an awkward stress in the area would trigger failure. The injury appeared to be a lower back pull with significant inflammation that limited movement, and not a more serious slipped disc or other injury (in those cases many people get pain that shoots down lower body). Over the course of 6 treatments in a little over a month we were able to correct the mis-alignment(s).
– I was prepared to go see a Doctor or back specialist if I did not see any progress. However, I did not have to go that route at this time given the recovery. My concern with seeing a Doctor immediately would be high level assessment and rehab assignment without actually resolving the issues such as spine mis-alignment. But, always see a Doctor if necessary!
– When increasing activity again it is good to stage the comeback with progressive challenge and intensity. Any setbacks should temper activity. For me, activity progressed from rest to stretching to foam rolling to P90X Stretch to P90X2 Recovery & Mobility to P90X Yoga X to P90X3 Dynamix, then on to more demanding total body workouts including cardio and running. Increasing blood flow to the injured area and muscles facilitated the recovery process.
In the end, when the smoke cleared, it turned out to be about 2 weeks before I was able to get back into some workouts and increased activity (some pain, but manageable). I was able to participate in the workouts on the cruise, although I was definitely not fully recovered and leveraged a back brace as needed. Mentally though I was MOTIVATED by being able to workout again after a few weeks of limited activity. The post-exercise endorphins were back (pun intended)!
Since then I have been ramping activity and now two months later I am essentially fully recovered with only occasional tightness in the lower back (e.g., waking up after sleeping in uncomfortable position). I found with this experience that you have to be smart during recovery regardless of the injury and know when to take a step back as needed, but also push yourself a little as your body allows in order to drive progress. I am on track with my accelerated training for the mud races and backpacking trip. Much of this training is intense and the response from my body has been excellent. Most of all I no longer take for granted the ability and freedom to workout and stay active. I now know that I do not feel good, physically or mentally, while idle. It's time to TAKE THE POWER BACK!
The following two tabs change content below.
Premiere 5 Star Diamond Independent Beachbody Coach, CEO and Founder of TEAM RAGE, Mike Nowak Fitness, HowDoIGetRipped.com and How Do I Get Ripped, LLC. You are about to learn how I went from out-of-shape busy dad with significant travel, 2 kids and a wife to losing 20 pounds, 16% body fat and 7" off my waist while getting paid more income from home than my Ph.D. in Science & Engineering. Retired my Ph.D. career to focus on FAMILY & FITNESS!
Latest posts by Mike Nowak (see all)
Comments