The Case for At-Home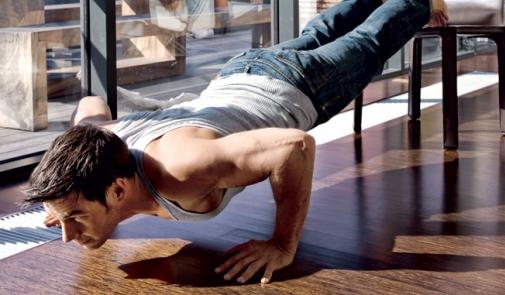 Listen, although I perform a majority of my health and fitness initiatives from home as a Beachbody Coach with the popular Beachbody programs or hybrids, I am not going to disrespect any other mechanisms people use to get in shape to live healthy, fulfilling lives. You deserve BIG congratulations for focusing on your health! For me, I have tried most opportunities including straight up traditional bodybuilding at local gyms (like many of you), Crossfit workouts, running, Shake Weight or otherwise.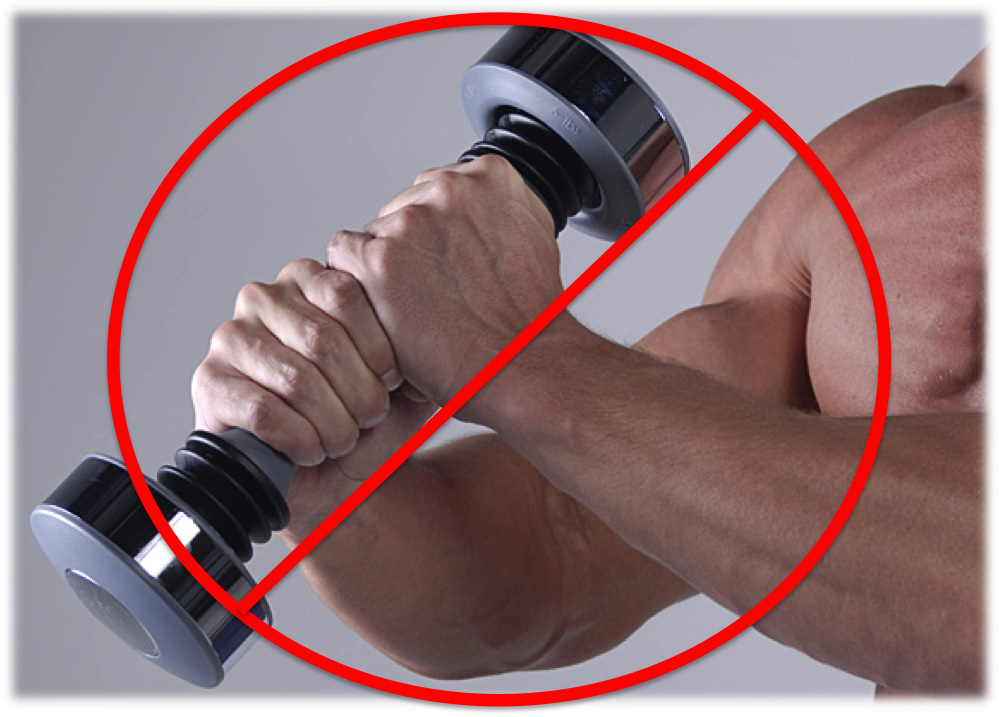 Seriously, any time you stay consistently active with your health and fitness in a structured approach aligned with your goals while focusing on good, clean nutrition, I would expect that you will make progress toward your transformation regardless of specific exercise regiment. Of course there is opportunity to get injured if you do not focus on technique and safety no matter what form of exercise you engage. Unlike some people that tend to disrespect fitness initiatives different than what they are currently doing (trust me, I have heard it all), I believe that there are tremendous advantages to at-home based workouts, either part-time in combination with other programs or full-time focus. Let me explain…
Here are some of the benefits for at-home workouts from my perspective:
– Ideal for those with busy schedules and limited time to go to a gym or otherwise, especially those with demanding work schedules or stay-at-home parents. I have been there in both cases.
– Many options available to leverage when traveling even in your hotel room, especially those road warriors. (Again, been there.)
– Specific programs from Beachbody designed for at-home come with professionally designed, structured workout schedules, nutrition plans and peer support telling you what to do, when and how to get the best results while staying safe.
– There are limited space or equipment requirements for many at-home programs.
– No need to leave the house to commute to your workout location so no excuses for bad weather, traffic or other reasons for missing a workout.
– Do not need to share workout equipment or wait your turn for your reps or disinfect the equipment prior to use.
– Select the workout music of your choice or temperature and other conditions in your workout space.
– Your workout space can be reserved for just you, if that is what you want. Those just beginning their workout transformations often prefer a limited audience or judgement during workouts.
– At-home workout programs can actually cost much less than personal trainers or gym memberships. We have run the numbers and in many cases it is a significant difference with savings for at-home with better structure and more support.
– Gyms are packed with GERMS! Studies indicate weights have 362 times more germs than toilet seats!
– Less chance of seeing people naked that are way too comfortable being naked when they should be less comfortable being naked in public!
Another advantage to at-home programs (and other programs that leverage online support), is the community established in a virtual setting online with others around the World committed to a healthy lifestyle with common objectives, while motivating each other as a Team through challenges and successes. Many of these Team members do not have the support at home or locally and appreciate their virtual fitness family. We find that fitness and nutrition are important, but that SUPPORT is even MORE critical to success in any program. You develop lifelong friendships via the wellness lifestyle.
Just this past week I had the opportunity to host one of my long-time online workout buddies of 6 years at my home gym. It was amazing to connect in person after supporting each other for years online. Very cool!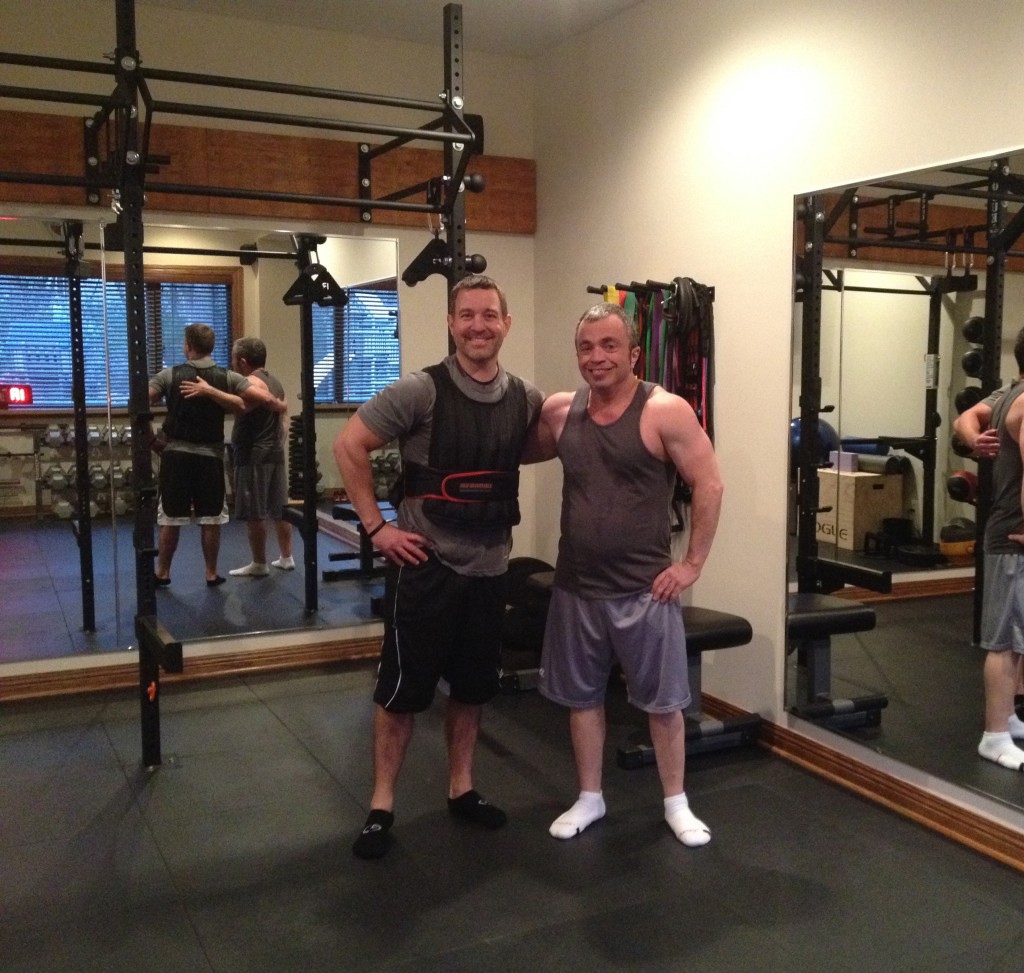 Now, I certainly understand the drive some people have for leaving the home and working out in public gyms including the social atmosphere characteristic that many people thrive and prefer at gyms. I am not talking anyone out of going to a gym or public workout space. I still go on occasion, but I submit that there are tremendous benefits for at-home workouts to complement your workout discipline, even for experts and personal trainers (we have many examples on the Team). You can even do structured at-home workouts AT THE GYM! I grow tired of those that are not open to other forms of exercise.
In summary, I see tremendous advantages to being open in considering all options for health and fitness related to your goals. We are approaching the busy time of year in this industry and you should consider ALL options. At-home programs with proven, structured and professionally developed curriculum for health and fitness combined with online support groups are a strong pathway to success, either part-time or full-time. Many at-home options cost less than alternatives. These programs have changed my life and many others on the team. I wish you the best as your finish the year strong and head into your New Year's Resolutions! As always, I am here to help in your success if you are interested in leveraging my experiences and our strong Team connection around the World. Let's do this!!

The following two tabs change content below.
Premiere 5 Star Diamond Independent Beachbody Coach, CEO and Founder of TEAM RAGE, Mike Nowak Fitness, HowDoIGetRipped.com and How Do I Get Ripped, LLC. You are about to learn how I went from out-of-shape busy dad with significant travel, 2 kids and a wife to losing 20 pounds, 16% body fat and 7" off my waist while getting paid more income from home than my Ph.D. in Science & Engineering. Retired my Ph.D. career to focus on FAMILY & FITNESS!
Latest posts by Mike Nowak (see all)
Comments