Quick Healthy Lunches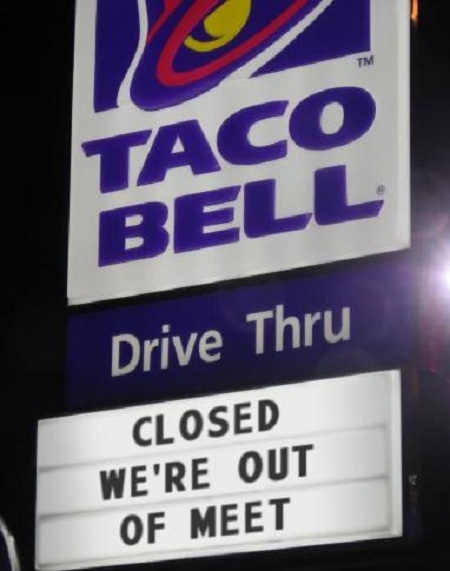 By: Julia Nowak – TEAM RAGE Contributing Author (and my wife!)
Our family has tackled almost every situation when it comes to lunch time…except possibly the one in which lunch is prepared and eaten at a leisurely pace. Whether it's because of a busy desk job, hungry/demanding toddlers, or multitasking during your break, "lunch" has a tendency to get squeezed in…and sometimes squeezed right out! It's tempting to grab fast food for convenience or to skip the meal altogether, but neither choice is going to help your diet in the long run. Here are a few things our family does to keep lunch a healthy, quick, and satisfying meal.
1. Prep, Prep, Prep
Easier said than done, but totally worth it! Cut veggies so they're ready for hummus (a favorite for both us and our kids) or to add to salads. Cut fresh fruits like melon and pineapple so you'll actually eat then before they overripen. Hard boil some eggs to top salads or for sandwiches.
2. Balance
This is a rule we practice AND preach. Everyone eats a fruit, a veggie, a protein, a healthy fat, and a healthy carb. It's easy and tempting to just grab a bagel, but you'll be hungry again soon if you don't balance it out with other food groups. Plus, offering a balanced lunch to our kids (ages 2 and 4) teaches them to eat a variety of foods at every meal. They don't always clean their plates (and we don't force the issue), but we watch what they did eat and balance it out at other meals.
3. Brown Bag
It's not always possible to bring lunch to work (lunch meetings do happen–just make the best choices you can!). However, when possible, pack! When my husband worked in the corporate world (for 10 years), I packed a lunch for him daily. This also allowed him to eat healthy snacks throughout the day without hitting up the vending machines. Brown-bag staples in our house included trail mix, Greek yogurt, cottage cheese, sliced grilled chicken, fresh fruit, veggies with peanut butter or hummus, etc. This also helped Mike reach his dietary goals for certain fitness programs, like Body Beast.
4. If it's free, don't eat it. 
Sounds like bad advice for the budget conscious, but generally speaking, free food is terrible for you. Unless your coworkers bring in a veggie tray, skip it. Bagels, donuts, the ice cream treat, Sally's sticky rolls with cream cheese glaze…diet killers. If you really want to indulge in a treat, plan for one–don't do it on impulse!
5. Eat smart at home too!
With our current schedule we eat lunch at home most of the time. This isn't the case for many families, but even if you eat your lunch at your desk most days, on weekends or days off you'll likely be eating at home. If you plan ahead, you can have healthy dinner leftovers or other quick- and easy-to-put-together lunches ready without resorting to PB&J…
With these tips in mind, here are some of our go-to favorites for lunch:
Egg Salad, Tuna Salad (or tuna melts): I make these in advance so lunch goes together quickly. We often substitute some of the mayo with hummus and/or plain greek yogurt to cut the fat and sometimes add extra egg whites for added protein.
Paninis and Wraps: We buy low-sodium deli meat for pressed/grilled sandwiches. We also love making wraps—a personal favorite is a wheat wrap with sliced ham, smoked gouda, red onion, and steamed asparagus, yum!
Grilled Chicken and Sandwiches: While I do most of our cooking, I also put Mike to work! He grills veggie burgers, turkey brats, or chicken breasts…pair with one of our favorite sides and lunch is served.
Favorite sides: We love fresh fruit, veggies & hummus, spinach side salads, yogurt, cottage cheese with fruit, or cups of soup (great "leftover" side dish!).
The following two tabs change content below.
Premiere 5 Star Diamond Independent Beachbody Coach, CEO and Founder of TEAM RAGE, Mike Nowak Fitness, HowDoIGetRipped.com and How Do I Get Ripped, LLC. You are about to learn how I went from out-of-shape busy dad with significant travel, 2 kids and a wife to losing 20 pounds, 16% body fat and 7" off my waist while getting paid more income from home than my Ph.D. in Science & Engineering. Retired my Ph.D. career to focus on FAMILY & FITNESS!
Latest posts by Mike Nowak (see all)
Comments