I am "Retired" !!
Originally Published: February 10, 2014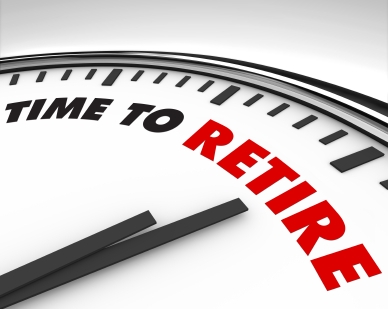 Today is one of the most significant days of my life. Seriously, it ranks right up there with my wedding day, birth of my son and daughter, and Ph.D. graduation ceremony. Today IS the first day of the REST of my life, and, a significant lifestyle change for me and my family. My wife Julia and I have worked very hard the past 5 years to make this day a reality. We have taken the steps required to build a strong foundation to make this happen, but not without long hours, sacrifices and challenges along the way. The decisions and actions in the process have been focused and calculated. But, we have succeeded as a Team and are proud to announce that I am now officially "retired" from my "far-away work," as my son would say (it's only 5 minutes commute, but that is okay – ha)!
I just walked out of the corporate environment for the last time on my 10-year Anniversary at the company…
What an amazing feeling! It was cold though around 0 degrees F!
8 months ago at the Beachbody Coach Summit in June 2013 I posted my Dream Big goals for the world to see…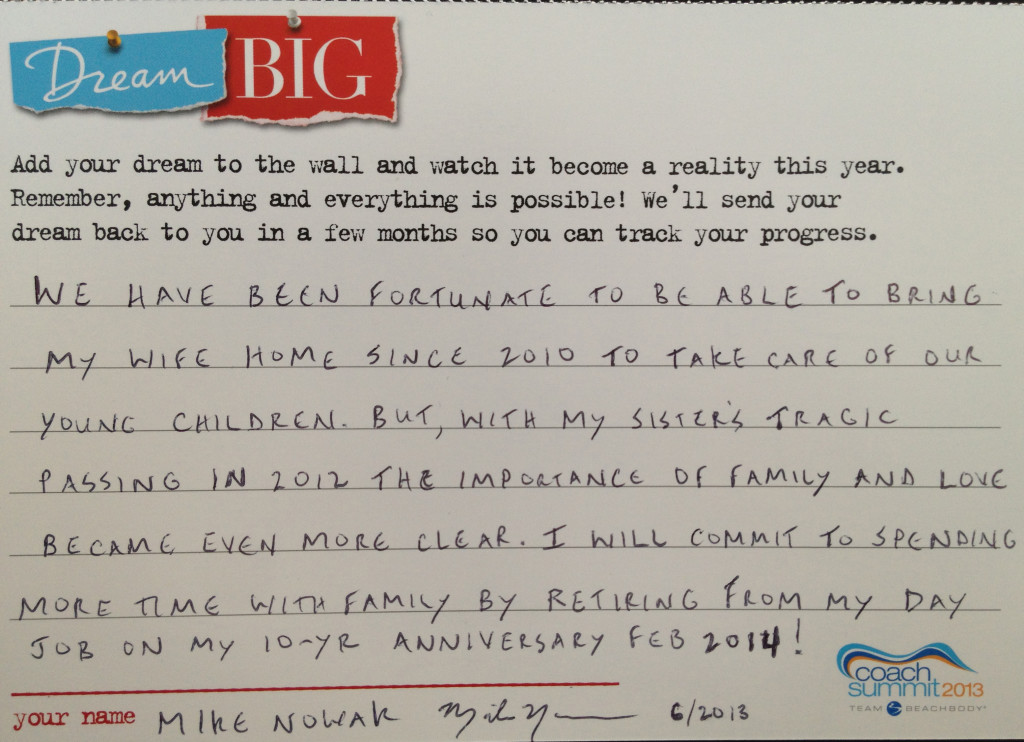 We committed to making this happen and have now made our freedom a reality – TODAY!
Of course, there is a lot to this story. Let's take a step back in history including the WHY, HOW and even WHAT "retirement" means for us moving forward.
5 years ago life was good… married to the love of my life with an excellent job that had a great salary, bonuses and recognition awards associated with strong performance in the business. I was already 5 years removed from graduate school and advancing rapidly in my career with roles of progressive responsibility. My wife was also traveling a lot and we were both 110% dedicated and committed to our careers. We were both highly successful. We both thought that we had the dream lifestyle. I emphasize, "thought"…
Unfortunately for me, my career-oriented focus had some negative consequences associated with my health. I gained a significant amount of weight and I felt tired most of the time given the long hours, indulgence typical at customer dinners and demanding travel schedule. I also experienced a lot of pain related to previous knee injuries including ACL, meniscus and cartilage tears. I found that the knee pain increased the less active I was as the strength of the joints around the knee ligaments became weaker and reduced overall stability of my knees. The pain and busy schedule kept me from considering more exercise. Even worse, as a naturally competitive person given my athletic background, I struggled with the reality that I may not be very active the rest of my life. This perceived reality was a mental blow. I was in my early thirties and felt twice my age. All of the factors above led to the perfect storm that created change in my life…
I was coming off another long road trip for work, getting home late one night and scheduled to fly out the next morning with my wife to a friends wedding in Arizona. We made the flight to Arizona, rented a car and drove to Flagstaff (yes, it was H-O-T). We went to the pre-wedding party that night and had a lot of food, drinks and stayed out late to catch up with friends. In other words, not much different than my normal life on the road.
The next morning I woke up and there was a note on my wife's pillow… she indicated that she was out for a run to stay on track with her training for a marathon that she was scheduled to participate later in the year. Here I was at this very moment, alone in Arizona after weeks of travel – tired, sore and overweight – and absolutely disgusted with what I had become. It was probably not as bad as I felt at the time, but in the moment I realized that I needed something to change my life. I was inspired by my wife and her commitment to her marathon training and staying healthy. To change, I felt that I needed to start with myself and find a way to make my health a priority. I had NO idea what to do though.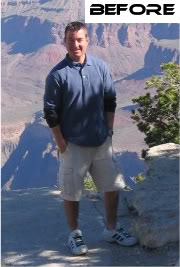 So I did what I normally did when I was on the road and tired, but not necessarily trying to sleep… I turned on the television and decided to deal with those emotions later and "relax". However, for once, turning on the T.V. was a good move. As I was flipping through the channels I came across an infomercial that changed my life forever. A P90X infomercial created by a company called Beachbody. Wow. I normally do not pay attention to infomercials but the stories and workout footage in the show inspired me. Unlike the Shake Weight or various Ab Belts to get ripped without doing much work, the P90X workouts looked very challenging while the workout science and nutrition plan made a lot of sense to me. I felt that a structured schedule and hard work were exactly what I needed to make a difference in my life. I spent a good hour researching P90X online and decided to commit to change. With my P90X on the way to change my life, I enjoyed the rest of the trip to Arizona including a trip to the Grand Canyon.
P90X did not disappoint. I worked as hard as I have ever worked for anything in my life and lost 20 pounds, 16% body fat and 7″ off my waist. I got R-I-P-P-E-D. Yes, it can happen to normal people!
I had so much energy, my knees never felt better and my mental vision and confidence for the future was strong. The process also had positive effects on my marriage, work performance and work-life balance. I committed to living a healthy lifestyle moving forward, especially on the road.
It just so happened that my story and transformation also inspired many others around me to make a change. It made me feel good to inspire my friends, family and co-workers!
The next life-changing decision occurred when an opportunity was presented to me to build a business by helping others get in shape using structured workout programs from Beachbody like P90X and focused nutritionals while getting a 25% discount on the products that changed my life.
So, the rest is history. Although I signed up as an Independent Team Beachbody Coach mostly to get a discount while testing the waters on the business opportunity, I quickly found that I LOVED helping others find the solutions to achieve their own health and fitness goals. I felt that I had some experience and motivation to share, and I enjoyed the process of getting others dialed in to success. All of a sudden one of my hobbies and newfound passions turned into a viable business. The business grew the first few years at a steady rate and I now understood the power of the network marketing business model, especially when aligned with your passion. What a deal, you can actually get paid even while on vacation through residual income and the compound value of Team success that you helped create!
I was at a crossroads though. My Beachbody business was starting to grow significantly, even at only a couple hours per day. I loved it. The income was even starting to approach my "day job" salary after only a few years in the business part-time. My wife and I had a healthy baby boy and life couldn't have been better. We made the decision to have my wife come home and raise our son, thanks to the Beachbody income. With all that said, I did not have as much time to spend on the Beachbody Coaching business as I wanted. And, then, my whole life was turned upside-down, forever…
I got a call that my sister suffered a cardiac arrest. My sister was not even 40 years old at the time. I was floored and have never experienced emotions like I felt in that moment and the coming weeks as we drove back to Chicago and stayed by my sister as she fought for her life. What a brave woman, and I have so much admiration for her and our family with the unconditional love and support demonstrated during the most difficult time of our collective lives. She later passed and we will never forget her. I think about her every day. (This is VERY difficult to write about, but I hope that it inspires others to reflect on what is important in their life.)
While spending time with my sister and family while she was in the hospital I had A LOT of time to reflect. A lot. First, I reflected that I wished I spent more time with my sister and told her how much I loved her more and I wished we spent more time together. She truly inspired me to be a better person. She was always motivated to help others and a lot of her tremendous qualities survive her with her three children and husband.
Second, I reflected on what it meant for me and my family. My wife and I were expecting our second child later in the year and we were as busy as ever. I was working my day job and  building the Beachbody Coaching business on the side on weekends, late nights and early mornings. My wife was mostly raising our son while I was working, although of course I carved out as much time as I thought possible with the family. It wasn't enough though.
Both of my careers were advancing rapidly but I could not sustain both if I wanted to spend more time with family. I was already stretched with time and beginning to feel run down with so much work. So, it was at that time that I decided that I would commit to finding a way to "retire" from my day job and focus on a much more flexible pathway to earn an income from home while spending more time with what is most important to me – my family. My family is my "WHY". I do not want to be the father that is hardly around, even if I have a bookshelf full of awards or publications that essentially mean nothing. It was difficult for me to leave the family at home each day when I left early in the morning, if they were up, and come home at night to only see them for a few hours.
Although I was certainly not comfortable making that leap at that time, I felt that if I worked very hard in a year or so I could make the lifestyle change. After talking it through with my wife we committed to making the change on my 10-year Anniversary at my day job. That gave us enough time to transition if focused and motivated. Of course that meant I would need to further step-up my efforts on the Coaching business and she would need to take an even larger role in raising the family during this time. Those were our short-term sacrifices.
I quickly rearranged my schedule and started to get up at 4AM to help build the business while still getting in my workouts to promote my lifestyle. I found that getting up that early gave me additional time for the business where I could focus while also still seeing my family a few hours per day. It was very difficult and challenging, but I did it 7 days a week for almost 2 years. It worked for me… I became a master at time management. I believe it was even more demanding on my wife as she was now at home with two young kids, both under 3 years of age.
We did it though! It is now my 10-year Anniversary at my day job and we are very comfortable with the decision we have made to make family the ultimate priority with my "retirement". The hard work paid off as I was recognized for Star Diamond Promotions, Success recognition and the Financial Independence Award for my business at the Team Beachbody Coach Summit in June 2013. That is where I documented my commitment to make our dream a reality with my Dream Big goals.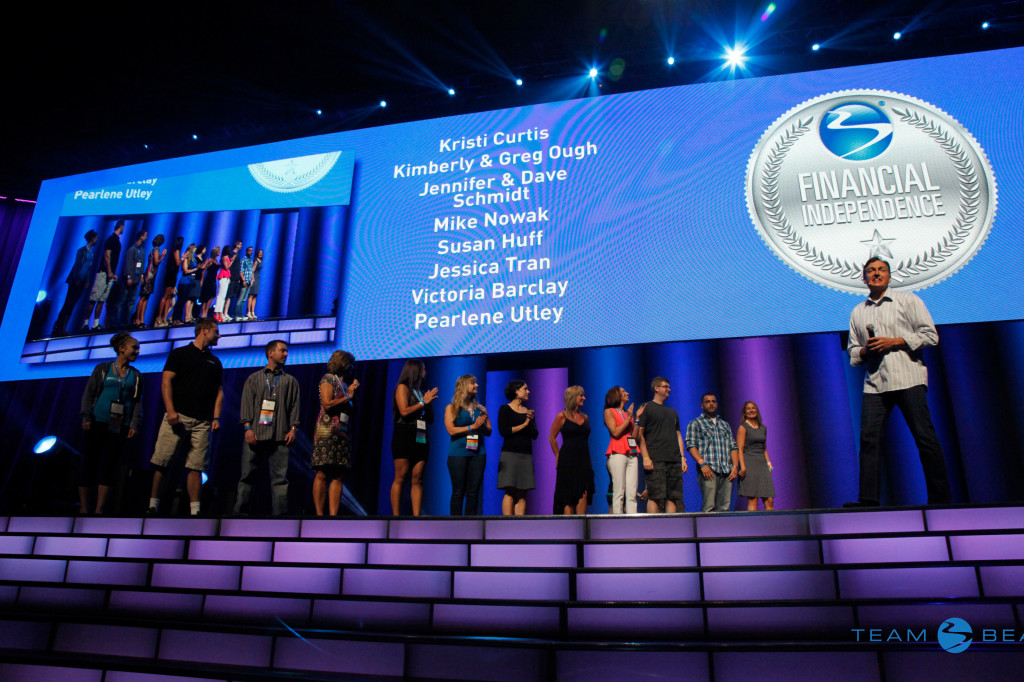 All of this would not be possible without the love and support of many people. I would like to thank my wife, Julia, as being the trigger for inspiring me to inspire others and enable this lifestyle change that we are making today. She has been very patient and made a lot of sacrifices while taking on significant responsibility with the family and household the past few years allowing me to take additional time to grow the business. Her hard work has made today a reality. Of course my kids are a tremendous source of motivation, and I can't wait to be the cool Dad that takes them to school and all of their activities! They are the primary driver for this lifestyle change.
I would like to thank my family as well including my Parents and Sisters. My Parents have been SO supportive throughout my life and inspired me to go all the way and pursue my dreams. At the time I mostly used the guidance to drive to higher education for my Ph.D., but I live by that guidance regardless of what I do in my life now. Many other life lessons as well including the importance of family. Thanks Mom and Dad! You read about the tragic passing of my sister Lyn who really inspired me and helped me make a dramatic change in my mindset, and my other sister Julie has also served as a tremendous source of motivation as she has taken the uncertain, but rewarding journey into health, wellness, sports and inspiring people herself through her business and dedication to family.
There are numerous relatives, friends and co-workers that have provided inspiration and support over the years. You know who you are. I would like to thank my day job, "HBF", for the amazing opportunities to contribute and grow over the years while allowing a very flexible transition to my new focus. Finally, THANK YOU Beachbody and my Beachbody Family – TEAM RAGE – for the opportunity to build a business while helping others achieve their health and fitness goals. Thank you!
It has been amazing to get so much positive feedback from friends, family and co-workers with congratulations and comments characterizing this lifestyle change with words like "inspiration" and "admiration" with priorities that are aligned in my life.
So what does it mean for me to be "retired"? I will keep it short and simple… Although I appreciate the "work-life balance" concept often promoted in the traditional workforce, and rarely respected, there is really nothing like "work-life integration," where you do not have to make compromises and can align your income source with lifestyle. Some already have this, but most do not. Trust me, I know from experience. I did not. From a different perspective, you often see professional athletes "retire" from playing sports but take on part-time or full-time work such as analyst, open a restaurant, write a book, etc. This is commonly found in the traditional workforce as well. I believe that retirement is working when you want, doing what  you want with opportunities that drive your passion in life.
I am "retired" !!
"Time flies, make a statement, take a stand" – Vicci Martinez in "Come Along"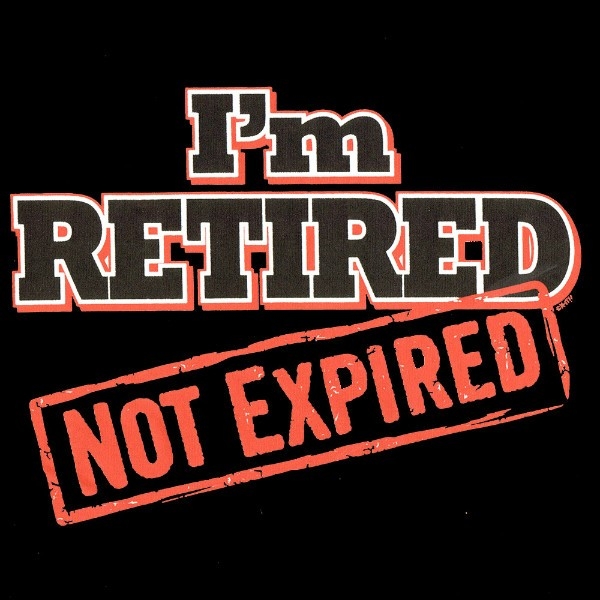 Beachbody does not guarantee any level of success or income from the Team Beachbody Coach Opportunity. Each Coach's income depends on his or her own efforts, diligence, and skill.
Statement of Independent Earnings can be found here.
The following two tabs change content below.
Premiere 5 Star Diamond Independent Beachbody Coach, CEO and Founder of TEAM RAGE, Mike Nowak Fitness, HowDoIGetRipped.com and How Do I Get Ripped, LLC. You are about to learn how I went from out-of-shape busy dad with significant travel, 2 kids and a wife to losing 20 pounds, 16% body fat and 7" off my waist while getting paid more income from home than my Ph.D. in Science & Engineering. Retired my Ph.D. career to focus on FAMILY & FITNESS!
Latest posts by Mike Nowak (see all)
Comments