Fitness Room Progress!
This week we made a lot of progress on our new fitness room at home! We installed our new Rogue Fitness rig, Infinity W-10, as well as auxiliary attachments last night.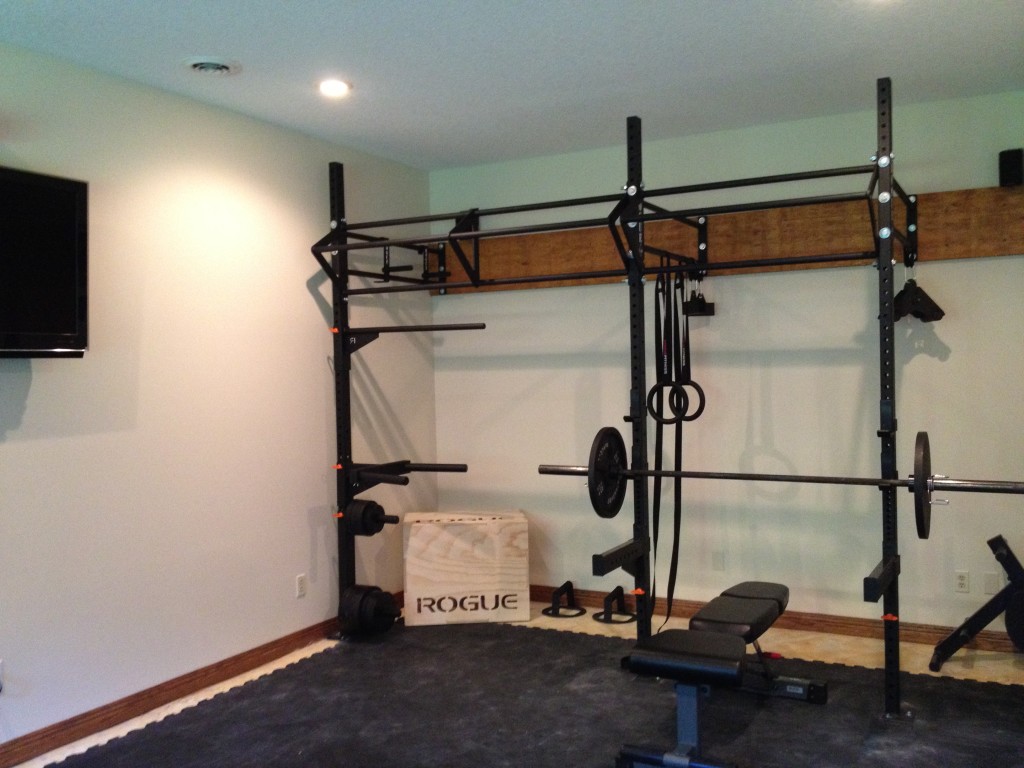 Rogue Fitness systems are used in the Crossfit games so definitely some rugged stuff and installation was no joke! The rig is mounted to the wall and anchored to the floor. For reference, the front uprights are 9 feet tall and the width of the system is a little over 10 feet. The attachments include the Matador dip station, kids pull-up bar, gymnastics rings, Monster Grip triangle, pinch blocks, pull-up neutral grips, safety arms, J-cups for bench press with extra J-cups for squats, weight plate storage and 3-level Crossfit Games Plyo Box.  The X Mark weight bench is also an upgrade with functionality from full decline to military upright press.
The current rubber gym floor in the room is temporary while we wait for the higher quality Hammer Lock floor to be delivered. We also installed a new section of wall and glass door and transom to separate the fitness room from the family room. We are ready for action! Next week the two wall-sized mirrors are being installed (incl. one behind the Rogue rig). After the floor is installed we will put everything else back in the room including the dumbbells and rack, treadmill, medicine ball rack, athletic lockers, etc. The room will be fully functional for fitness including Beachbody programs such as P90X, Insanity, TurboFire, Body Beast and many others… next update will be when the fitness room is completed!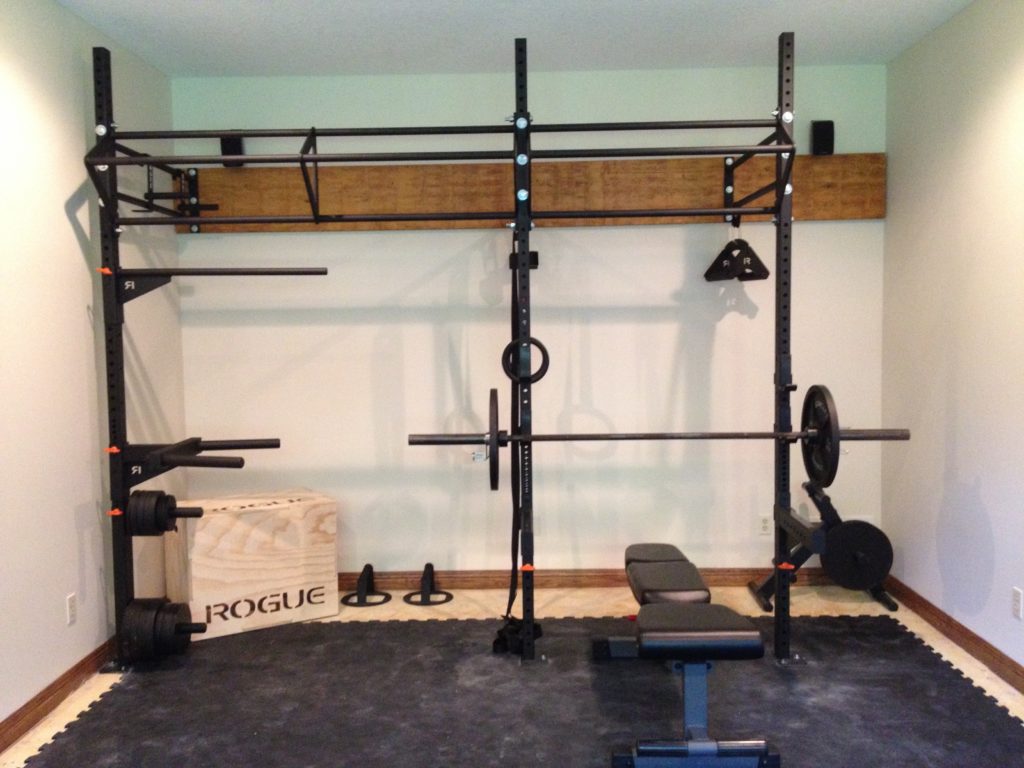 The following two tabs change content below.
Premiere 5 Star Diamond Independent Beachbody Coach, CEO and Founder of TEAM RAGE, Mike Nowak Fitness, HowDoIGetRipped.com and How Do I Get Ripped, LLC. You are about to learn how I went from out-of-shape busy dad with significant travel, 2 kids and a wife to losing 20 pounds, 16% body fat and 7" off my waist while getting paid more income from home than my Ph.D. in Science & Engineering. Retired my Ph.D. career to focus on FAMILY & FITNESS!
Latest posts by Mike Nowak (see all)
Comments