Body Beast Review – Final Body Beast Results!!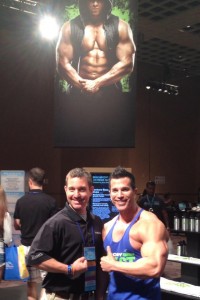 So, I recently graduated the new Body Beast program from Beachbody and I am absolutely amazed by the results – this is my Body Beast Review. To be honest, this wasn't the best time for me to commit to a full 90-Day program, however, there is never a good time it seems so you just have to commit and be flexible… make it work for you. In fact, the past 90 days of Body Beast were bracketed by the worst days of my life (passing of a sibling) and then just days ago one of the best days of my life (daughter being born on Day 90!). The Body Beast workouts helped me get through the difficult times allowing a strong outlet to cope with inner pain while yet enhancing the enjoyment of my daughter's arrival in peak condition.
Body Beast Review – How I Got Ripped!
The Body Beast program was released at the perfect time when I was personally looking to gain more muscle mass growth with my workout discipline. Gaining significant mass has always been a challenge for me given my genetics, I suppose (i.e., a hard gainer). The most success I had in the past with mass gain (or "bulking" for that matter) was focused on hitting the weights hard and heavy at the gym. However, Body Beast allowed me to get even better results AT HOME using the dynamic set training regiment from trainer Sagi Kalev. I was skeptical at first given that the workouts are focused on higher reps than I would have before considered critical for mass gain, but the timing of movements and strategic placement of sets are the foundation for the program's success. The nutrition and Hardcore line of supplements (Base Shake, Fuel Shot, MAX Creatine and Super Suma) complete the package and give you all the tools required to succeed. I strongly suggest following the nutrition and supplement plan to achieve the best results.  I also continued my Shakeology snack and E&E Energy and Endurance pre-workout formula. The program is divided into three training blocks and nutrition schedules; BUILD, BULK and BEAST. I selected the HUGE Beast version of the plan that focuses on the most mass gain possible while the LEAN Beast has additional cardio for those interested.
Body Beast Review – Workouts and Nutrition
I believe that the layout of the program is excellent with some added flexibility. The BUILD block was 3 weeks, BULK block 6 weeks and BEAST block 3 weeks. There is also a week long schedule in the final week specific for getting the best pictures on Day 90 including drinking up to 2 gallons of water per day, high protein and low sodium. Workouts vary in the final week with the last 2 days considered rest. I highly recommend doing this for the best results, and although the nutrition is challenging it is common practice for those in bodybuilding competitions. I also need to say that I had to cycle off the MAX Creatine and Super Suma for 2 weeks toward the end of the BULK block (medical testing, not related to supplementation concerns) and I noticed a big difference in progress and performance. I am convinced that the supplements were important for my progress.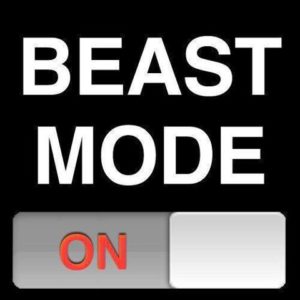 With regard to the workouts for my Body Beast Review, most workouts consist of dynamic set training circuits that focus on progressive, giant, drop, super and multi sets typically 15, 12 and 8 rep variations. Force sets are also used and a major challenge using 5 reps for 5 sets without putting the weight down between sets. Given that the rest between sets is generally limited for all workouts, I felt that I had a lot of cardio impact with elevated heart rate even though actual traditional cardio workouts are virtually non-existent in the program (Check out my blog on comparing Body Beast Cardio to Insanity using data!). With that said, my favorite workouts are the extra TEMPO workouts that can be subbed in for BUILD:Chest/Tris and BUILD:Back/Bis. The workouts are approx. 50 minutes in length and consist of a series of single and super sets leveraging the TEMPO discipline of slow, controlled movements to take advantage of concentric and eccentric (negative) contractions. Most of the single sets focused on 15 reps (6 sec down, 6 sec up), 12 reps (6 sec down, 3 sec up) and 8 reps (3 sec down, 3 sec up). TEMPO is a great way to mix up the workouts to enhance muscle hypertrophy and break plateaus in performance. I have always felt that the muscle fibers are worked more in the eccentric movement.
Body Beast Review – My Results
Okay, so what about my results with Body Beast?! Bottom line, I gained more mass in 90 days than I expected while also reducing my waist size and body fat percentage. Insane. Yeah, I am happy. I targeted 3500 calories at 50% Carbs – 25% Protein – 25% Fat in blocks 1 and 2, with 2600 calories at 30% Carbs – 40% Protein – 30% Fat in block 3. I used online tracking to confirm that my calories and ratios were on track. I was able to hold onto the mass I gained in blocks 1 and 2 while reducing body fat in block 3. Overall I gained 12 pounds of muscle mass while losing 3% body fat and 2 inches in my waist for 90 days. My arms and thighs grew by 2 inches and chest by 3 inches. I also noted increases in my calves and forearms of 1.5 inches each. Finally, the weight I could lift increased throughout the program further supporting the progress I achieved. I used a weighted vest for all push-up and pull-up movements.
I can envision adding these workouts to my workout schedules for years to come. In fact, I am currently working on a Body Beast – Insanity Asylum 2 hybrid.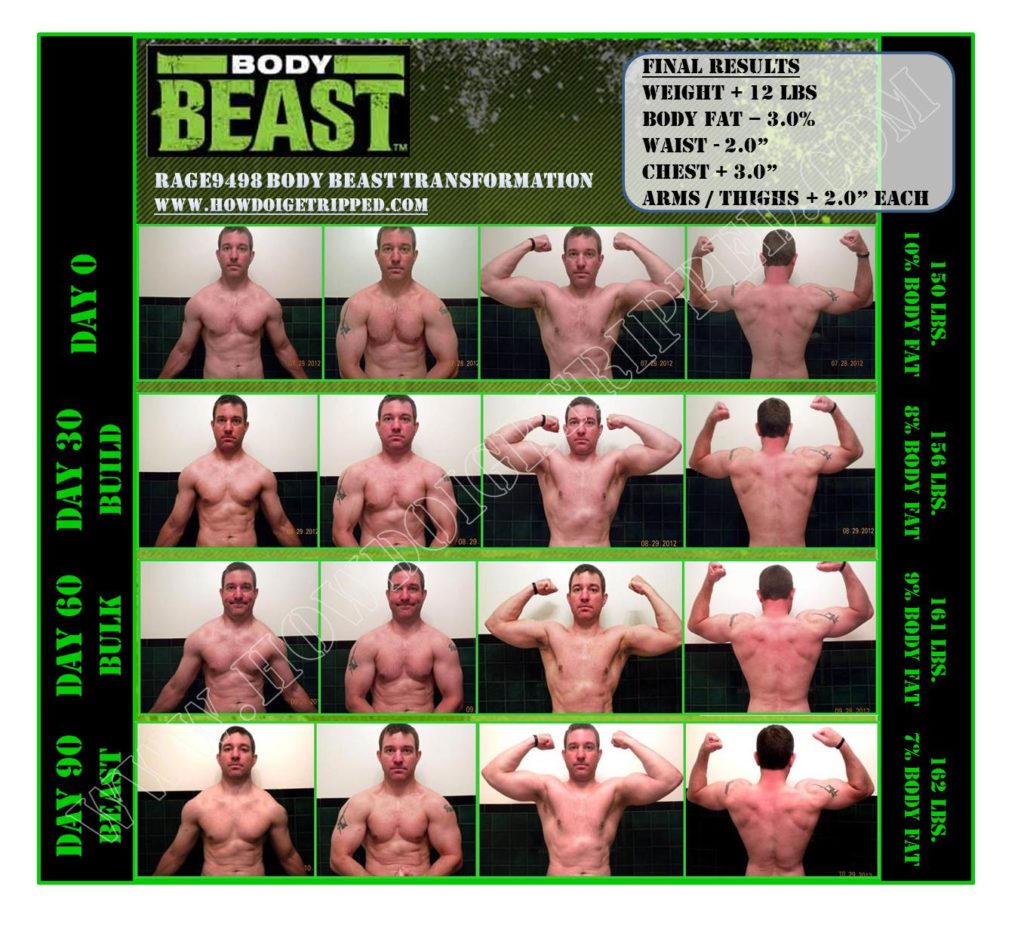 More about my Body Beast Review in the video below including pictures and video footage from the workouts!
Body Beast Review – Final Thoughts!
Any questions on how to maximize the Body Beast program let me know. Follow my daily  accountability on Facebook and join my secret RAGE vs. BEAST Group focused on support and motivation for Body Beast (we have new Team members joining every week!). Click here to order your BODY BEAST Challenge Pack for the workouts and supplements needed to get started. I will then add you to the support group on Facebook. BEAST UP – WHATEVER IT TAKES! Find my reviews of the individual Body Beast workouts here!
Rage. Become a Machine.
Make me your free Team Beachbody Coach!
Check below to see that Body Beast Trainer Sagi Kalev is a member of my "RAGE vs. BEAST" Facebook Group! Let me know your thoughts on my Body Beast Review!
The following two tabs change content below.
Premiere 5 Star Diamond Independent Beachbody Coach, CEO and Founder of TEAM RAGE, Mike Nowak Fitness, HowDoIGetRipped.com and How Do I Get Ripped, LLC. You are about to learn how I went from out-of-shape busy dad with significant travel, 2 kids and a wife to losing 20 pounds, 16% body fat and 7" off my waist while getting paid more income from home than my Ph.D. in Science & Engineering. Retired my Ph.D. career to focus on FAMILY & FITNESS!
Latest posts by Mike Nowak (see all)
Comments