Stay Healthy During Cancer Treatment
By: Melanie Bowen – TEAM RAGE Contributing Author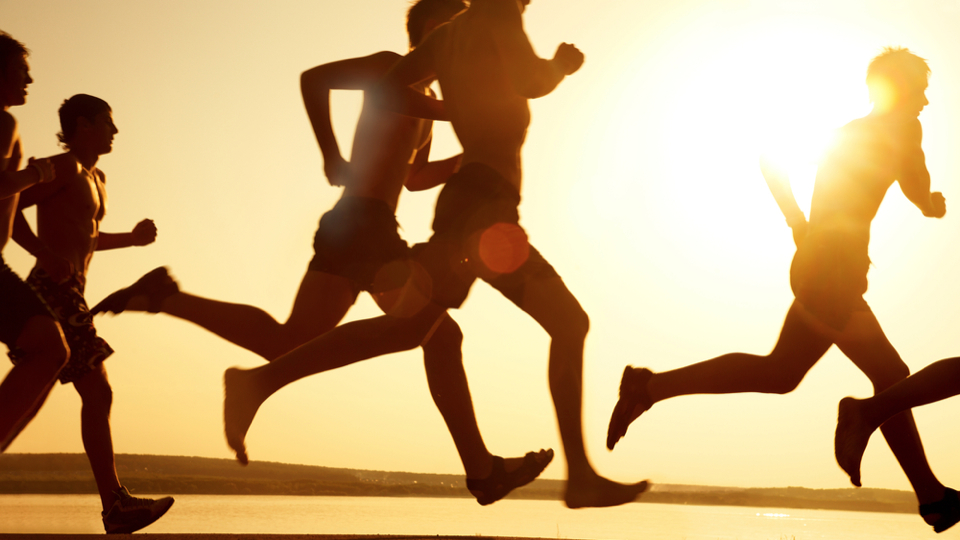 Cancer is such a devastating disease, and it can take a toll on everyone around it. A diagnosis of cancer can affect not only the patient but also friends and family members. However, there are ways for cancer patients to help combat this disease. By simply exercising, the patients will benefit in a countless amount of ways. Although exercise will not necessarily cure the patient, it will allow him or her to develop more energy, become less prone to bone fractures or muscle deterioration, have more improved blood flow and circulation, and lessen the nausea induced through the chemotherapy treatment.
Common Misconception
Many people have a misconception about exercising during cancer treatments. One of the most common misconceptions is that exercise will cause the patient to have less energy. Since chemotherapy and radiation treatments are both known to cause fatigue, many people believe that patients should do as little as possible in order to conserve their energy. However, by doing nothing or very little, the patients will find themselves with an extreme amount of fatigue. By exercising, the body begins to develop more energy.
Exercise produces endorphins, and these hormones give the body an energy boost. Therefore, cancer patients should exercise during their treatment, but they should always consult with their doctor regarding the appropriate level of exercise before they begin any type of routine.
Benefits
In addition to being able to have more energy, there are several other benefits of exercising while undergoing cancer treatments. First, exercise will help to strengthen the bones and muscles. Since chemotherapy and radiation have the tendency to cause bone weakness and muscle deterioration, exercise will help to reverse these problems. Although cardio exercise can help in bone and muscle growth, the best type of exercise for this will be strength training. By lifting weights or doing push-ups, the muscles in the arms and legs will strengthen. The idea of exercising to get stronger obviously isn't a new idea, but it is one that should be applied to even those diagnosed with cancer.
A second benefit of exercise is its ability to help prevent cancer from spreading to other parts of the body. Mesothelioma and other cancers are highly aggressive, and because of this, they may proliferate to other parts of the body. When a person exercises, he or she will begin to fortify his or her immune system. As the immune system strengthens, the body has a better chance of fighting off any other invading cancer cells.  After chemotherapy and radiation treatments have been completed, exercise will help to prevent the cancer from making its return.
Anyone who has been affected by cancer understands the many hardships that come with it. However, if people stress the importance of exercising during treatments to these cancer patients, they will be much more likely to live a high quality of life.
—
Melanie Bowen joined the Mesothelioma Cancer Alliance in 2011 as an awareness advocate for natural health and cancer cure initiatives. You will often find her highlighting the great benefits of alternative nutritional, emotional, and physical treatments on those diagnosed with cancer or other serious illness. Email Melanie at mbowen@mesothelioma.com
The following two tabs change content below.
Premiere 5 Star Diamond Independent Beachbody Coach, CEO and Founder of TEAM RAGE, Mike Nowak Fitness, HowDoIGetRipped.com and How Do I Get Ripped, LLC. You are about to learn how I went from out-of-shape busy dad with significant travel, 2 kids and a wife to losing 20 pounds, 16% body fat and 7" off my waist while getting paid more income from home than my Ph.D. in Science & Engineering. Retired my Ph.D. career to focus on FAMILY & FITNESS!
Latest posts by Mike Nowak (see all)
Comments