Sides for Thanksgiving!
By: Dennis Abrams – TEAM RAGE Contributing Author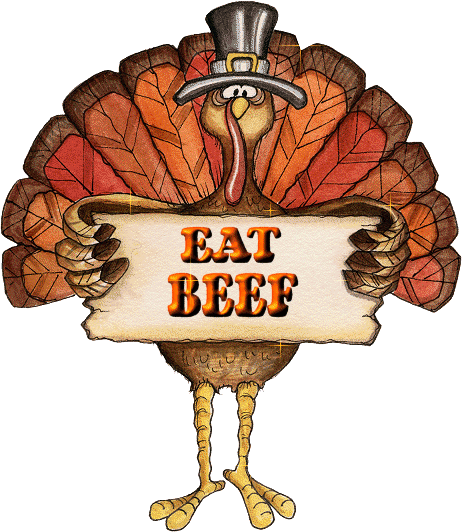 It's pretty much a given that turkey is going to be the centerpiece of your Thanksgiving meal – and why not?  Besides being delicious, it's lean healthy protein that fits into nearly everyone's diet and nutrition plan.  But…it's Thanksgiving, and one shouldn't live on lean healthy protein alone, so here's an idea.  When putting together your plate of food, make three-quarters of it protein, and leave the remaining ¼ to fill up with whatever treats you've earned this year!  And speaking of treats, here's a couple of side dishes that are interesting twists on the originals:
Sweet Potatoes with Bacon and Spinach
4 pounds sweet potatoes
1/3 cup brown sugar
2 sticks unsalted butter
1 tablespoon sliced sage leaves
2 teaspoons thyme leaves
1/4 pound slab bacon
1/4 pound young spinach, chopped
kosher salt and freshly ground pepper
1.  Preheat the oven to 400 degrees
2.  Peel the sweet potatoes, and cut them into 1 1/2 inch cubes. Place them in a large bowl and toss with the sugar.
3.  In a medium sate pan, cook the butter over medium heat 6-8 minutes, until it's brown and smells nutty. Remove from the heat and let cool a few minutes. Add the sage and thyme to the butter, and pour it over the sweet potatoes, scraping the pan to get all the brown bits. Toss with a large spoon, being careful of the hot butter. Season with 1 tablespoon salt and 1/4 teaspoon pepper. Transfer the sweet potatoes to a large roasting pan and bake in the oven 50 minutes or 1 hour, until the potatoes are caramelized and tender. Stir with a metal spatula every so often, to coat the potatoes evenly with the butter and sugar.
4. While the potatoes are cooking, slice the bacon lengthwise into 1/2 inch thick slices. Stack them into two piles, then cut the strips crosswise into 1/8 even-sided rectangles, or lardons. Heat a large saute pan over medium heat for a minute. Add the bacon, and cook about 5 minutes, until it's tender and lightly crisped. Using a slotted spoon, transfer it to a plate. (Or, if you don't care THAT much how it looks, ¼ pound of sliced bacon, cut it into squares and sauté them up.)
5. When the sweet potatoes are done, remove the pan from the oven and toss in the bacon and spinach. (The heat from the potatoes and bacon will wilt the spinach.)  Taste for seasoning.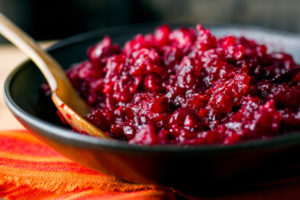 Spicy Red Pepper Cranberry Relish
1 cup sugar
2 large jalapenos, preferably red, seeded and deveined and finely diced
1 tablespoon lemon juice
½ teaspoon salt
¼ teaspoon cayenne
1 tablespoon grated ginger
12 ounce bag cranberries
1.  Put sugar, jalapenos, lemon juice, salt and cayenne in a heavy-bottomed saucepan over medium-high heat. Stir with a wooden spoon to dissolve sugar, and simmer 2 minutes.
2.  Add ginger and cranberries, stir to coat and bring to a brisk simmer. Reduce heat to medium and let mixture cook, stirring occasionally, until cranberries have softened and no liquid remains in pan, around 15 minutes.
3.  Let cool and taste. Ad more cayenne or jalapenos if desired.  It can be stored in the fridge for up to one week – and will taste GREAT on turkey sandwiches the day after.
Enjoy, HAPPY THANKSGIVING!!
The following two tabs change content below.
Premiere 5 Star Diamond Independent Beachbody Coach, CEO and Founder of TEAM RAGE, Mike Nowak Fitness, HowDoIGetRipped.com and How Do I Get Ripped, LLC. You are about to learn how I went from out-of-shape busy dad with significant travel, 2 kids and a wife to losing 20 pounds, 16% body fat and 7" off my waist while getting paid more income from home than my Ph.D. in Science & Engineering. Retired my Ph.D. career to focus on FAMILY & FITNESS!
Latest posts by Mike Nowak (see all)
Comments