Perfectly Portioned Healthy Recipes (VIDEO)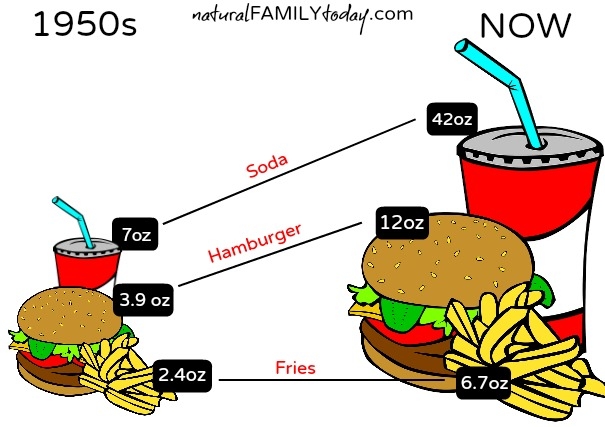 News flash. Never mind the significant increase in unhealthy nutrition habits like fast food burgers, french fries and soda, but it is also no secret that food portion expectations have changed over the years with the mindset now that more is better (i.e., better value and "full is good"). Not surprising, these trends have driven the dramatic increase in obesity throughout the years, and, most sadly, among kids that are simply eating/drinking what their parents provide. Data suggests that more than two-thirds of U.S. adults are overweight or obese while about a quarter of 2-5 year olds and one-third of school-age children are overweight or obese in the U.S. The trend is moving in the WRONG direction.
So, can you eat healthy AND have the proper portions? Yes, of course. And, it can even be very simple to follow based on the professional systems available today! Anyone can do this. YOU OWE YOU. Your family deserves better.
Check out the videos below of my wife demonstrating how to prepare some of our favorite perfectly portioned nutrition recipes including Huevos Rancheros, Pasta with Turkey and Spinach, and healthy Mushroom Omelette. The videos show the portions based on the popular 21 Day Fix system that has achieved amazing transformations for our Team!
PERFECTLY PORTIONED HUEVOS RANCHEROS
PERFECTLY PORTIONED HEALTHY PASTA DISH WITH GROUND TURKEY AND SPINACH
PERFECTLY PORTIONED MUSHROOM OMELETTE
Need some help achieving your health and fitness goals?
The following two tabs change content below.
Premiere 5 Star Diamond Independent Beachbody Coach, CEO and Founder of TEAM RAGE, Mike Nowak Fitness, HowDoIGetRipped.com and How Do I Get Ripped, LLC. You are about to learn how I went from out-of-shape busy dad with significant travel, 2 kids and a wife to losing 20 pounds, 16% body fat and 7" off my waist while getting paid more income from home than my Ph.D. in Science & Engineering. Retired my Ph.D. career to focus on FAMILY & FITNESS!
Latest posts by Mike Nowak (see all)
Comments