P90X3 Review

P90X3 is HERE, with more details, live workouts and promo video below from the Beachbody Coach Leadership Retreat in Dana Point, California! P90X3 Review. Shorter workouts, more fat loss, 20 different workouts!! Almost any level of fitness can start this but the intensity is there…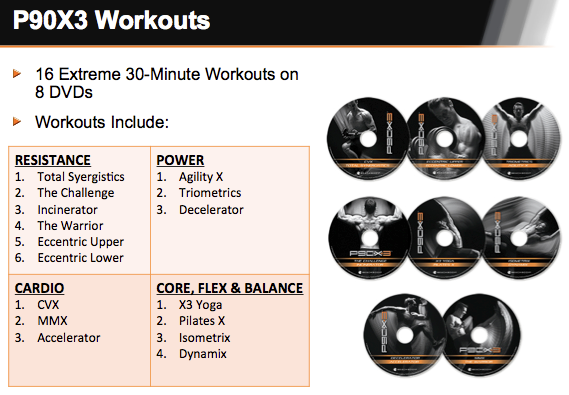 I was honored to participate in the Leadership retreat to learn more about the new program with Tony Horton. For example, the first workouts at the Leadership event were focused on isometrics and triometrics… talk about intense! These workouts are only 30 minutes. Very effective and perfect for those with a busy schedule! Find some pictures below from the Leadership Retreat P90X3 workouts and new video with details on X3. It's here – Bring it!
THE MUSCLE ACCELERATION SYSTEM
• Studies shows that the most dramatic body transformations happen in the first 30 minutes of exercise.
• Tony Horton took everything he's proven with Muscle Confusion™ and Muscle Integration, and tailored new routines to take advantage of this science of shorter workouts.
• The MUSCLE ACCELERATION SYSTEM combines a highly-structured schedule with an incredibly high level of intensity and an unprecedented variety of moves that keeps every muscle challenged for the full 30 minutes.
• A 90-day extreme fitness program designed to get you ripped in just 30 minutes a day. Each one of the accelerated 30-minute workouts has been uniquely developed to produce the greatest physical change in your body, in the most efficient way.
• 90 Day Program – Three 30-Day Blocks
• 16 30-Minute P90X-style workouts
• 6 Days a Week
• All you need is weights/bands, a way to do chin-ups, and 30 minutes/day.
• A fitness guide
• 90 day workout calendar to guide you through the 90 days.
• IMPORTANT NOTE – P90X3 is NOT a sequel to P90X or P90X2, nor is it a graduate program.
• Users do not have to be in great shape or need to complete P90X or P90X2 in order to do P90X3.
X3 Schedule Choices
• CLASSIC – Traditional balance of cardio and resistance, will help you gain muscle and lose fat
• LEAN – Designed for those who prefer a more toned look, where you'll target functionality, mobility and cardio over resistance training
• MASS – For those looking for bulk over getting ripped, you will focus on more resistance training, while incorporating a higher caloric intake into your diet
• DOUBLES – As Tony would say, this schedule is for workout "psychos" who have the ability to push through two workouts per day
Cool, Fun Facts to know about this New Workout from Team Beachbody … 
1. All workouts are 30 minutes long
2. The warm-up is 2 minutes and then constant work for the remaining 28 minutes
3. There is a separate warm-up disk called Cold Start if you need a longer warm-up due to environment, time of day, etc
4. P90X3 is a separate program from P90X and P90X2, not a harder version
5. Anyone can start on P90X3, even beginners
6. The nutrition plan goes back to nutrition basics of Power 90 and healthy eating
7. There are 16 workouts in the P90X3 base System
8. The Deluxe package has 4 extra routines for a total of 20
9. P90X3 will include a new Pilates based workout…
10. P90X3 will also include an all new Isometrics workout- A New Strength/Balance/Flexibility workout with Static Holds
11. And it will include CVX: Cardiovascular Extreme – a Cardio workout with weights
12. And P90X3 has MMX – a Mixed Martial Arts Extreme that expands the Kenpo workout
13. Includes Agility X- All new agility programming
14. And yes, Yoga is still part of the program, but it's only 30 mins
15. There are 4 schedules in X3- classic, lean, doubles, and bulk
16. 39 out of 40 people in the Test group lost 10% of their body fat %!!!!! (Whoa! How awesome is that?!)
17. If you've done P90X or P90X2, you'll see similar moves and all new stuff too
18. Equipment needed will include weights or bands (a pull-up bars is great like in P90X, but optional)
19. Every move in X3 has a Beginner/Modified, In between move, and Challenging/Hard
20. This program is based on science that suggests the first 30 minutes is the most effective part of any exercise routine, so we accelerate the workouts to create the most effective 30 minute routine
21. Ab Moves- Most of them are athletic in nature, some are standing up and many are front facing instead of being on your back
22. P90X3 will be available December 10, 2013
Interested? I'm starting a challenge group to do this ON DECEMBER 23rd AND one at the start of the new year. Ask me how you can get me as YOUR coach for FREE to help you do this! I will be doing it alongside of you, going through the program with you.
Message me or post below if you are interested, and which date you'd like to get started, so I can HOOK YOU UP with a support group!
P90X3 Review – Live Workout
P90X3 Review – Tony Horton at Coach Leadership Retreat in California
P90X3 Review – New Promo Video for P90X3!
P90X3 FAQs! Let's do this!
When is P90X3 available for purchase?
P90X3 will be available to order by end of day 12/10.
Where is P90X3 available for purchase?
Find it in the Team Beachbody Store and take advantage of free shipping until 12/31. Check with your coach for link on Dec 10th!
When should I order it to guarantee I get it by Christmas?
Order by 12/15 11:59 PM to guarantee delivery by 12/25.
What special offer is associated with the release of P90X3?
All orders of P90X3, purchased on TeamBeachbody.com, through a Coach or through a Challenge Pack, from 12/10/13 through 12/31/13 will include a free P90X3 hat. There are no hats for P90X or P90X2 orders at this time.
Is there an App available?
The P90X App will be available for Android on 12/10 and the Android version will include the ability to track P90X3 workouts. The functionality to track your P90X3 workouts will be available soon for the iPhone App.
Is there a vegan meal plan option available for P90X3?
There will be vegan options included in the new P90X3 Nutrition Guide that will be available on December 10, 2013.
How long does it take to complete P90X3?
P90X3 is a 90 day program, split into 3 Blocks. Blocks 1 & 2 each consist of 4 weeks, while Block 3 lasts 5 weeks.
Additionally, the Elite Block calendar, which is an optional block to be completed AFTER the initial 90 days, lasts 4 weeks.
The Elite Block includes 3 workouts not included within the P90X3 Base Kit. These workouts and calendar can be found within the P90X3 Deluxe and Ultimate Kits. In addition, they can also be purchased separately.
How long are the workouts for P90X3?
All P90X3 workouts are 30 minutes. The lone exception is the X3 Ab Ripper workout (15 minutes), included within the Deluxe Kit. Most workouts include a 2-3 minute cool down period.
What is included in P90X3?
If you have any questions or need help ordering your kit please let me know. Most people take advantage of the P90X3 Challenge Pack for additional savings ($180 promo in December!), which includes Shakeology nutrition to help accelerate results. Highly recommended. Also, there are 3 additional workouts called "ELITE" that can be purchased separately if you do not get the Deluxe or Ultimate P90X3 kit.
Remember that orders through your coach today include bonuses of P90X3 hat, additional One-on-One workout and FREE shipping today! Also, once you order please send me a message on Facebook or Email @ coachragebeachbody@gmail.com so I can get you added to our free private, online support Team for motivation throughout the program. Let's do this!
******
P90X3 Challenge Pack Includes:
* 16 unique and brand new workouts on 8 DVDs
* Plus, 5 Free Gifts
* Fitness Guide
* Nutrition Guide
* 90 Day Workout Calendar
* How to Accelerate Intro DVD
* 24/7 Online Support
* Network Exclusive P90X One on One: On One Leg DVD
* Network Exclusive Premium P90X3 Hat ($24.95 value) – December Only!
* 30-Day Supply of Shakeology HD (Vanilla, Chocolate, Vegan Tropical Strawberry, Vegan Chocolate, or Greenberry flavors are available)
* 30-Day VIP Team Beachbody Club Membership
Challenge Pack Pricing: Retail Price: $205 (December Promotional Price: $180)
Link to order: http://www.teambeachbody.com/shop/-/shopping/BCPX3205?referringRepId=103264
******
P90X3 ELITE DVDS are available separately at…
Link to order: http://www.teambeachbody.com/shop/-/shopping/X3EliteDVD?referringRepId=103264
******
P90X3 Base Kit Includes:
* 16 unique and brand new workouts on 8 DVDs
* Plus, 5 Free Gifts
* Fitness Guide
* Nutrition Guide
* 90 Day Workout Calendar
* How to Accelerate Intro DVD
* 24/7 Online Support
* Network Exclusive P90X One on One: On One Leg DVD
* Network Exclusive Premium P90X3 Hat ($24.95 value) – December Only!
Base Kit Pricing: Retail $119.85 + S&H, Club $107.87, Coach $89.89
Link to order: http://www.teambeachbody.com/shop/-/shopping/X3Base?referringRepId=103264
******
P90X3 Deluxe Kit Includes everything in the Base Kit PLUS:
* 3 Elite Extreme workouts on 1 DVD
* Includes free Elite Block Calendar
* 1-Month E&E Tub (Energy and Endurance powder supplement)
* 3 B-Lines Resistance Bands
Deluxe Kit Pricing: Retail $239.70 + S&H, Club $215.73, Coach $179.78
Link to order: http://www.teambeachbody.com/shop/-/shopping/X3Deluxe?referringRepId=103264
******
P90X3 Ultimate Kit Includes everything in the Base & Deluxe Kits PLUS:
* 1-Month R&R Tub (Results and Recovery powder supplement)
* Gym-Quality P90X® Chin-Up Bar
* P90X® Chin-Up Max
* Premium Beachbody Jump Mat
Ultimate Kit Pricing: Retail $329.55 + S&H, Club Member $296.60, Coach $247.16
Link to order: http://www.teambeachbody.com/shop/-/shopping/X3Ultimate?referringRepId=103264
Workouts –
Total Synergistics
The Challenge
Incinerator
Eccentric Upper
Eccentric Lower
The Warrior
Agility X
Triometrics
Decelerator
CVX
MMX
Accelerator
CX3 Yoga
Pilates X
Isometrix
Dynamix
Complex Upper
Complex Lower
Ab Ripper X3
CLICK HERE FOR COMPLETE P90X3 REVIEWS including all 20 workouts with detailed heart rate analysis. Bring it!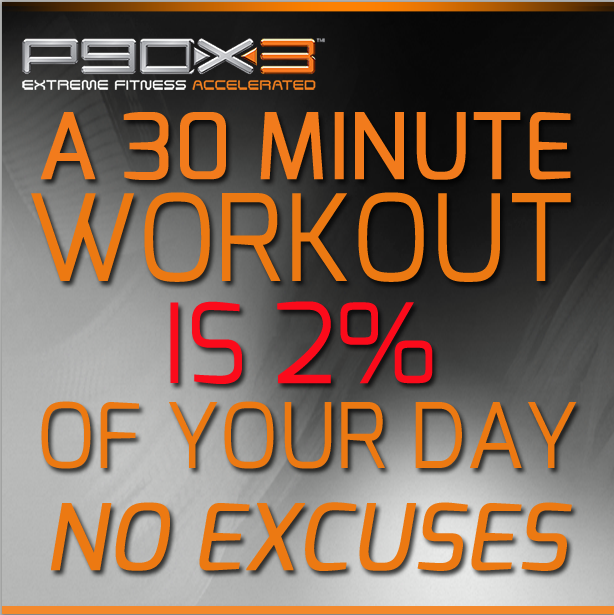 As always, please let me know how I can help with your wellness journey… be sure to download my free eBook, "THE ULTIMATE WELLNESS LIFESTYLE – Getting Ripped and Helping Others Achieve Their Fitness Goals"! Check the right sidebar on this page for access information. I hope you enjoyed this P90X3 Review, more info to come…
The following two tabs change content below.
Premiere 5 Star Diamond Independent Beachbody Coach, CEO and Founder of TEAM RAGE, Mike Nowak Fitness, HowDoIGetRipped.com and How Do I Get Ripped, LLC. You are about to learn how I went from out-of-shape busy dad with significant travel, 2 kids and a wife to losing 20 pounds, 16% body fat and 7" off my waist while getting paid more income from home than my Ph.D. in Science & Engineering. Retired my Ph.D. career to focus on FAMILY & FITNESS!
Latest posts by Mike Nowak (see all)
Comments