P90X3 Incinerator Review
P90X3 just released last week in one of the most aggressive launches in Beachbody history, P90X3 Incinerator Review…
The P90X brand is already iconic, but this new version of the program is tailored for any health and fitness goals in just 30 minutes a day. Excuses eliminated! There is a solution for just about anyone. Trust me, I know as I have two careers, two young kids and many other responsibilities. However, I am not willing to sacrifice my own health and fitness. You need to be able to take care of yourself to take care of others and optimize the performance of your body to enjoy life. Your body is a complex machine. Preventative maintenance required.
So, I have been anxiously awaiting the arrival of P90X3 and it was tracking for later this week. I heard the doorbell ring yesterday afternoon, a Sunday, and there I found on the doorstep a package… It was P90X3! Now when the doorbell rang I ran up to the front door immediately within seconds, and there was no delivery truck or signs of anyone around.  Strange but I am excited… thanks Santa:)
I immediately opened my P90X3 kit and found the workouts, nutrition/fitness guide, workout calendar, X3 stickers for mobile phone/tablet/computer, Elite workout DVDs, Elite calendar and my bonuses from ordering from Team Beachbody including exclusive P90X3 hat and bonus workout P90X One-on-One On One Leg. Awesome…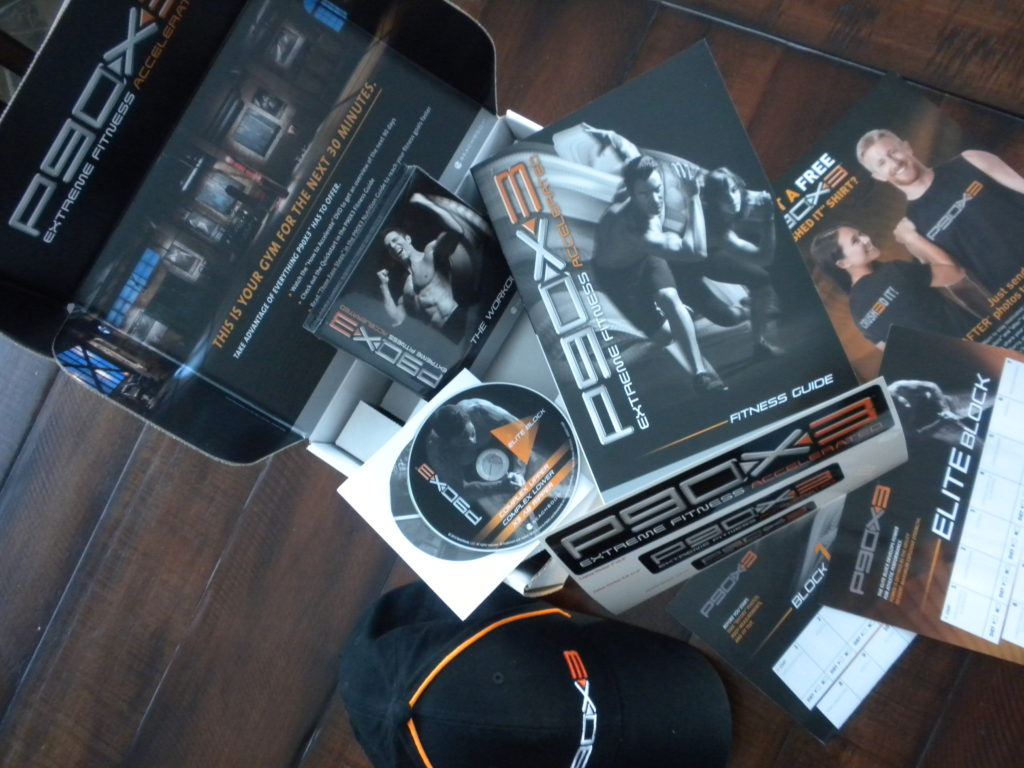 P90X3 Incinerator Review
Of course the first thing I did when we finished getting the kids to bed Sunday night was rip open the fitness guide and nutrition guide. I am impressed by the nutrition guide as it provide a lot of guidance for making good decisions at home and on the road. It is really simple and meant to be simple and flexible. You take a short survey to determine caloric needs and then leverage the meal plan guidance for portions of carbs, fat and protein based on your goals. I really like the general nutrition tips and ways to estimate portions based on visual appearance… all very helpful for dialing in the nutrition. My goals are mass gain using the P90X3 Mass schedule and I ended up at 2700 calories with the "E" plan. I will monitor results and may need to increase over time based on my experience with Body Beast. My supplement plan will also be dialed in for maximum results.
I then studied the fitness guide to understand even more about the science of the workouts and select a workout to test drive before my official round begins. I was excited to see that the science of P90X3 leverages a lot of the concepts from P90X (muscle confusion – periodizational training to avoid plateau) and P90X2 (muscle integration – complex training to keep body off-balance for functional performance). I graduated both of these programs with excellent results. P90X3 is muscle acceleration focused on the first 30 minutes of exercise where science demonstrates you can achieve the greatest results if designed properly. Count me in!
The program consists of 20 total workouts (incl the Elite workouts) and based on description of the workouts in the guide I quickly focused in on INCINERATOR as my choice for the first workout I test drive. It may in fact be one of the most challenging, but I am so excited to have this workout in the series. I am a PUSH-PULL kinda guy. Ha. (Hey now.)
"This is the one routine designed to burn you out. Exercise is one of the few times in life where failure is a goal. With incinerator, it's your ticket to results, as you're forced to Bring It until there's nothing left to bring. In exercise terms, failure is important in defining your limits. If you never fail, you simply cannot achieve your potential. This push-and-pull-focused workout uses back-to-back movements engaging the same primary muscle groups. The first movement targets hypertrophy (muscle growth), and the last movement pushes you just past your limit. With incinerator, failure is your only option."
Uhm, okay, bring it! Now each workout has modifier moves and this one is in the more advanced block 2 or block 3 schedules, depending on the program you select from Lean, Classic, Mass and Doubles.
P90X3 Incinerator Review
After having a banana with natural peanut butter and then shortly after loading up on E&E Energy and Endurance pre-workout formula for energy (hey, it's early here!), I pressed play on Incinerator for my P90X3 Incinerator Review. Keeping in mind that this is a resistance workout and not traditional cardio impact, I wore my Polar H7 with bluetooth sync to iPhone with Polar Beat app to track results in real-time including heart rate, zone, calories burned, etc.
So how did I do in only 30 minutes of P90X3?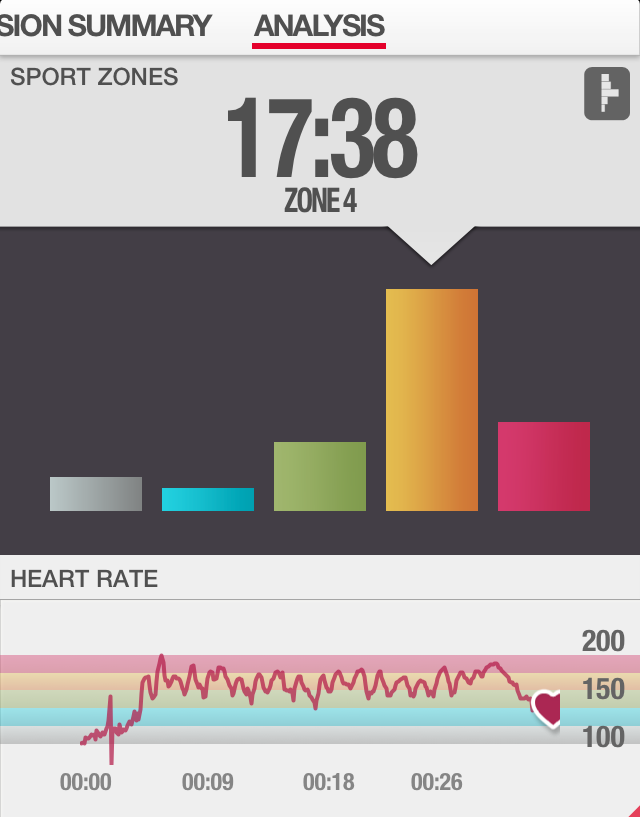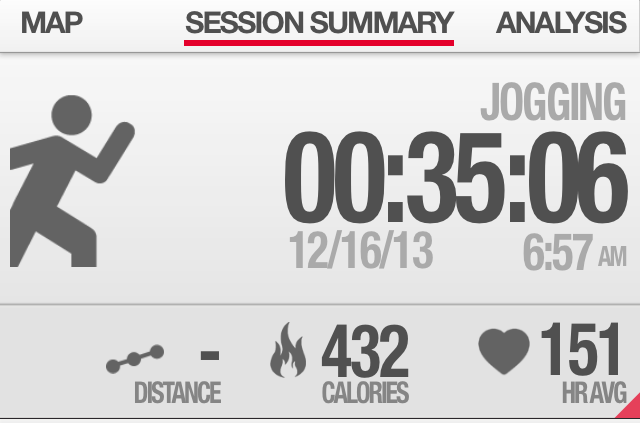 P90X3 Incinerator Review Conclusions
Wow. That was a rocker for 30 minutes (plus some extra cold start stretch time). 20 moves over the 30 minutes including a 1-minute cooldown providing calorie burn of 432 calories with average heart rate 151 beats per minute. This is good, especially since there are no cardio intervals or otherwise! I selected weights to target 8 – 10 reps. The breaks between exercises were just enough to get a little rest, drink and record weight/reps. Heart rate resided primarily in heart rate zones 4 to 5. For the Polar Beat app, zone 5 = "maximum" at 90-100% heart rate max, 4 = "hard" at 80 – 90% heart rate max, 3 = "moderate" at 70-80% heart rate max, 2 = "light" at 60-70% heart rate max and 1 = "very light" at 50-60% heart rate max. As I expected, my heart rate was most elevated in the highest zone during the resistance movements with dumbbells. The heart rate analysis is quite favorable for a workout, let alone 30-min workout time. I am still getting a sustained calorie burn even one hour plus after the workout!
P90X3 Incinerator included a range of exercises with dumbbells and body weight in a PUSH-PULL sequence. This included standard pullup variations and pushup moves as well as dumbbell movements from curls to press modifications on the floor. I did well using dumbbells ranging from 10 lbs. to 50 lbs. for some of the chest press. As a side note, body weight and resistance bands work well too and exercises can be modified for any fitness level! The workout ended with a killer 2 min 15 second burnout series consisting of pushups, plank holds, sphinx isometrics, one-legged plank balance and others. Love it, my heart rate was elevated throughout. P90X Results and Recovery Formula down. Ah…
Let's do this… Click the P90X3 banner below to get more details and join us in committing to our New Year's Resolutions today!! Rage. Become a Machine.
CLICK HERE FOR COMPLETE P90X3 REVIEWS including all 20 workouts with detailed heart rate analysis. Bring it!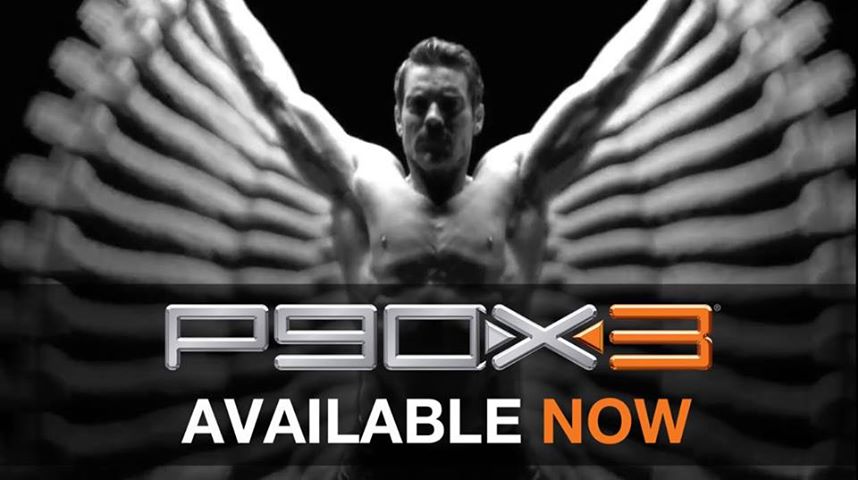 The following two tabs change content below.
Premiere 5 Star Diamond Independent Beachbody Coach, CEO and Founder of TEAM RAGE, Mike Nowak Fitness, HowDoIGetRipped.com and How Do I Get Ripped, LLC. You are about to learn how I went from out-of-shape busy dad with significant travel, 2 kids and a wife to losing 20 pounds, 16% body fat and 7" off my waist while getting paid more income from home than my Ph.D. in Science & Engineering. Retired my Ph.D. career to focus on FAMILY & FITNESS!
Latest posts by Mike Nowak (see all)
Comments