P90X2 P.A.P. Upper Review
How Do I Get Ripped?
P90X2 P.A.P. Upper done. Post-activation potentiation. Wow. This is one of my favorite P90X2 workouts, second only to Chest, Back and Balance. P.A.P. Upper is a rocker. The workout consists of two main complexes consisting of 4 moves each that are repeated 4 times each. Insane. Great combination of strength-power-core-flexibility exercises. Complex 1 was challenging with the renegade rows followed by explosive Plyo pushups and then core moves. I used 30-lb dumbbells for the sets of renegade rows. The med ball plank and superman with weighted bar were difficult, especially the last two sets of the complex. The second complex included towel pullups followed by med ball v-ups, one-legged hammer curl shoulder press and then foam roller angel. I was able to hit 10 reps on all 4 sets of towel pullups and used 30-lb and 25-lb dumbbells for onelegged hammer curl shoulder press. By the end I was exhausted. Today was also my second time using Beachbody E&E Energy and Endurance pre-workout formula and there is no doubt this stuff works! My energy and focus were spot on today and I felt like I may have been able to pump out a few more reps. Good stuff. Shakeology accountability – Chocolate Twilight – 1 scoop Chocolate Shakeology, 1 tsp. vanilla extract, 1 cup water and ice to taste. Rage. Become a Machine.
Beachbody E&E Energy and Endurance – Click here to TRY!!!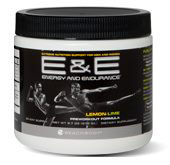 The following two tabs change content below.
Premiere 5 Star Diamond Independent Beachbody Coach, CEO and Founder of TEAM RAGE, Mike Nowak Fitness, HowDoIGetRipped.com and How Do I Get Ripped, LLC. You are about to learn how I went from out-of-shape busy dad with significant travel, 2 kids and a wife to losing 20 pounds, 16% body fat and 7" off my waist while getting paid more income from home than my Ph.D. in Science & Engineering. Retired my Ph.D. career to focus on FAMILY & FITNESS!
Latest posts by Mike Nowak (see all)
Comments