New Team Rage 1 Star Diamond Coach Robb Martin !
I am excited and PROUD to announce the promotion of
Robb Martin
to One Star Diamond Team Beachbody Coach today! This is a HUGE deal for Robb and his amazing Team, TEAM OWN IT. Robb's story has always been inspirational to me. Ever since I met Robb he has been focused on his health and fitness as he OWNED his challenges and as a result has had tremendous success in his health transformation with the Beachbody products for many years. He was one of my first team members back in 2009 and we changed our lives together with P90X. We worked hard. Robb motivated me and continues to do so! He signed up to be a Coach back then, but only recently decided to help others get healthy and build a financial legacy for his family. Robb's strong WHY is his family and he is relentless to create that legacy. And that he has done! Robb has helped countless people get dialed in with their health, fitness and financial goals. He is one of the most caring, loyal and passionate Coaches I know and I am excited for his Star Diamond leadership recognition for success. Robb is now near the top 3% of all coaches in the network of > 450,000! He deserves it. Team Own It deserves it. Congratulations Robb. Proud of you and keep up the good work. Please help me congratulate Robb and his family on their well-earned promotion!!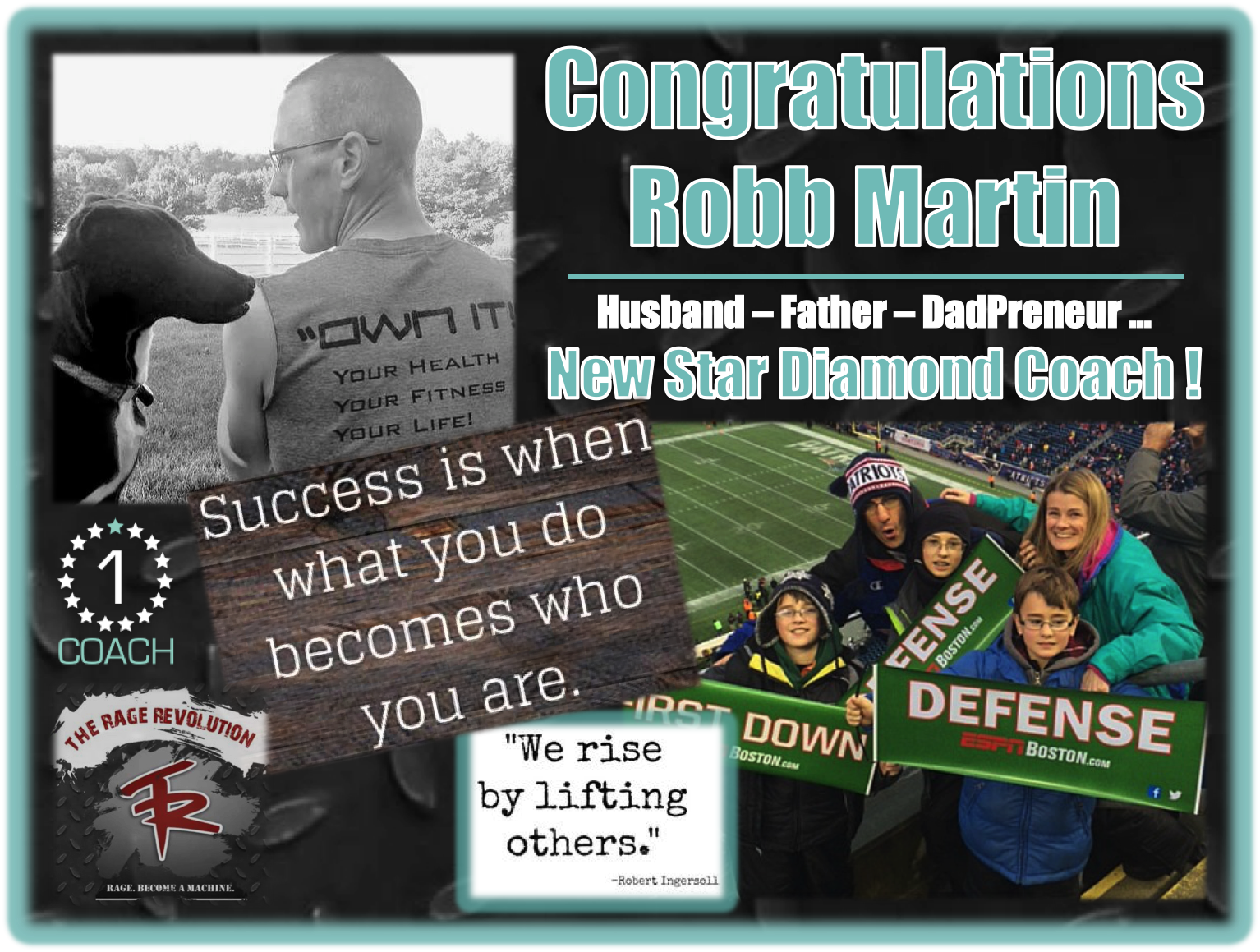 **Beachbody does not guarantee any level of success or income from the Team Beachbody Coach Opportunity. Each Coach's income depends on his or her own efforts, diligence, and skill.**
The following two tabs change content below.
Premiere 5 Star Diamond Independent Beachbody Coach, CEO and Founder of TEAM RAGE, Mike Nowak Fitness, HowDoIGetRipped.com and How Do I Get Ripped, LLC. You are about to learn how I went from out-of-shape busy dad with significant travel, 2 kids and a wife to losing 20 pounds, 16% body fat and 7" off my waist while getting paid more income from home than my Ph.D. in Science & Engineering. Retired my Ph.D. career to focus on FAMILY & FITNESS!
Latest posts by Mike Nowak (see all)
Comments