Pre-Workout Supplement E&E Energy and Endurance!!
How Do I Get Ripped?
Pre-workout (PWO) supplement. Why? Well, from my experience, I have been able to get even more amazing results with pre-workout supplement to get that performance EDGE during my exercise routines. The PWO provides energy boost fueling your workouts to move more weight with enhanced repetitions.  Introducing Beachbody's E&E Energy and Endurance Pre-workout supplement!!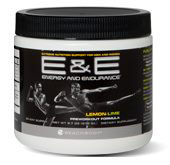 The nitric oxide booster in E&E speeds nutrients and oxygen to the muscles for better performance. I have tried many PWO's and I am excited that my Beachbody E&E Energy and Endurance will arrive this week for my first test drive!! I am PUMPED, literally!!
From an ingredient perspective E&E Energy and Endurance is similar to most highly regarded PWO's with Arginine, Beta Alanine, Caffeine, B12, Glutamine, Tyrosine also including electrolytes and amino acids to leverage as building blocks for growth mechanisms. What is perhaps unique is that E&E Endurance contains no artificial flavors, sweeteners, or preservatives.  Good stuff. Click here to try E&E Energy and Endurance to MAXIMIZE your workout performance and RESULTS!!!
The following two tabs change content below.
Premiere 5 Star Diamond Independent Beachbody Coach, CEO and Founder of TEAM RAGE, Mike Nowak Fitness, HowDoIGetRipped.com and How Do I Get Ripped, LLC. You are about to learn how I went from out-of-shape busy dad with significant travel, 2 kids and a wife to losing 20 pounds, 16% body fat and 7" off my waist while getting paid more income from home than my Ph.D. in Science & Engineering. Retired my Ph.D. career to focus on FAMILY & FITNESS!
Latest posts by Mike Nowak (see all)
Comments