New 2 Star Diamond Coach Jeremy Shuhart on Team Rage !
I am extremely proud to announce Jeremy Shuhart​ and Team Discipline have achieved 2 Star Diamond promotion today with Team Beachbody! This is a HUGE DEAL! This promotion is a result of some amazing teamwork by Team Discipline with inspired leadership from their founder, Jeremy. I have been on this journey with Coach Shu for 5+ years and it has truly been an honor to witness such tremendous growth in him from both a personal and business perspective. He always tells me how much his family means to him and that everything he does is to create a legacy for his family. This recognition is support that he is doing just that. It turns out that he can also positively influence thousands of lives in the process helping others with their health, fitness and financial goals. This 2 Star Diamond promotion also comes with some exclusive benefits that will further ramp the success of Team Discipline. Very exciting, congrats Jeremy! Work hard in silence, let success make the noise…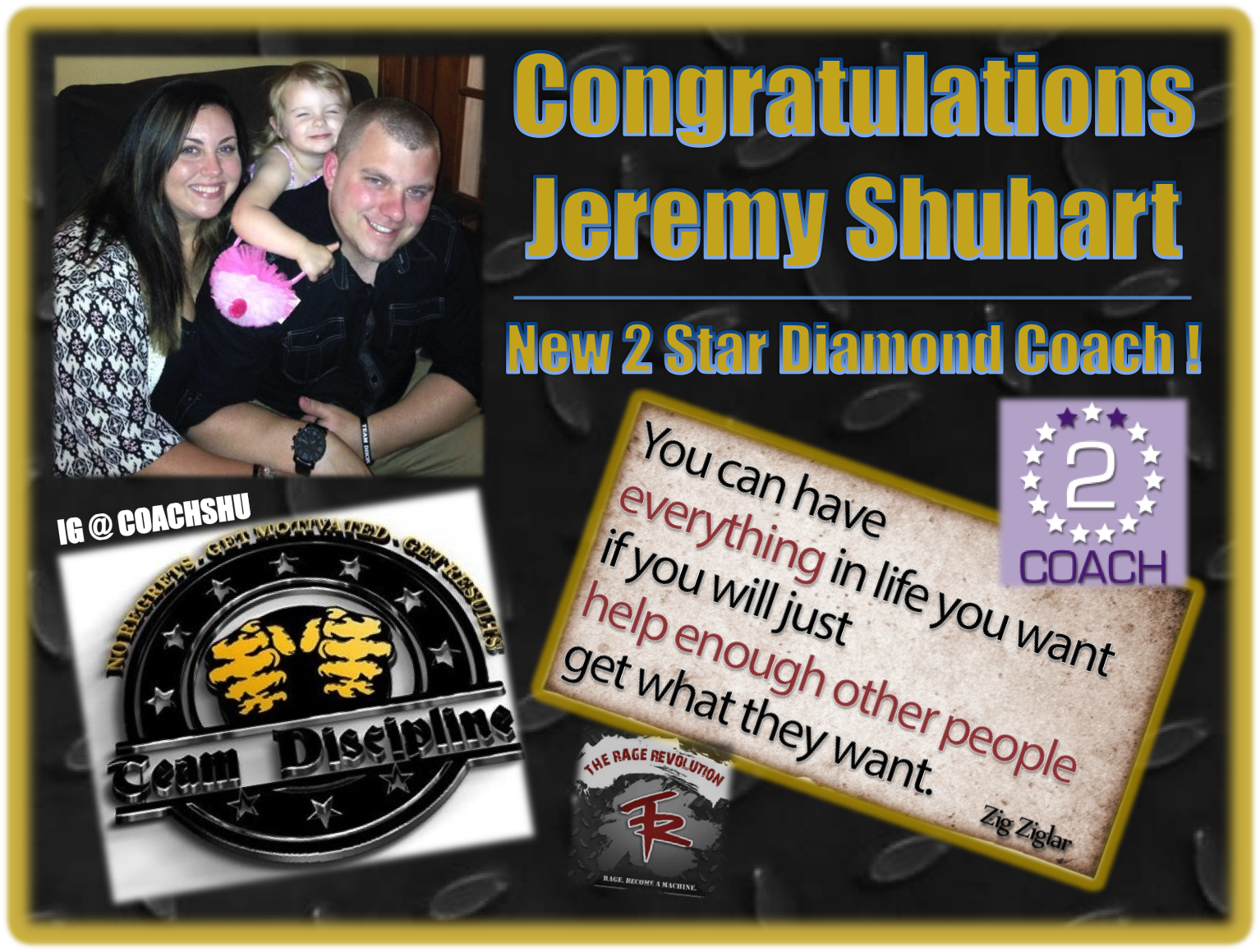 Learn more about Coaching on TEAM RAGE here!
The following two tabs change content below.
Premiere 5 Star Diamond Independent Beachbody Coach, CEO and Founder of TEAM RAGE, Mike Nowak Fitness, HowDoIGetRipped.com and How Do I Get Ripped, LLC. You are about to learn how I went from out-of-shape busy dad with significant travel, 2 kids and a wife to losing 20 pounds, 16% body fat and 7" off my waist while getting paid more income from home than my Ph.D. in Science & Engineering. Retired my Ph.D. career to focus on FAMILY & FITNESS!
Latest posts by Mike Nowak (see all)
Comments