My 5 Star Promotion – Top 0.1% Beachbody Coaches!
From My Upline Team Beachbody Coach Sponsor – Nick Husin!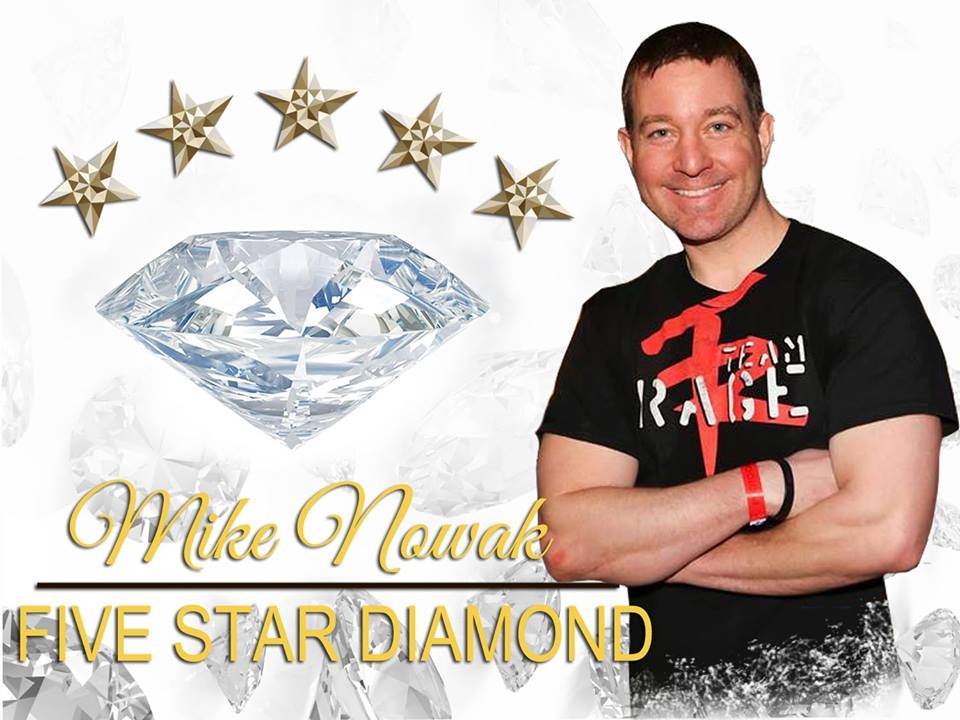 This is one of those proud dad moments!
I met Mike Nowak back in 2009 when he approached me about bulking up with P90X. Because of the results he achieved, I convinced him he had what it takes to become a coach and inspire others to lead a healthy lifestyle. He was the very FIRST coach that signed up under me. I remember him telling me that he was only planning on doing this on the side — he wasn't looking to replace his current come. But then, why would he, since he had a great job as an Global R&D Manager
But then, just five years later, he retired from his job because this "hobby" was already matching his "real" job as a source of income, and he was well on his way to building a very successful empire. But for Mike, it's more than just the money — it's about the positive impact he is creating.
I was there when he first recruited his first customer, first coach, getting to Diamond rank, etc.And what do you know, right on his birthday, he has achieved full 5 Star Diamond Qualification, placing him in the top 0.1% of the company.
I'm proud of you brother! Keep on having a positive impact on people's lives.
Go Team Rage!
Learn more about Coaching on TEAM RAGE here!
The following two tabs change content below.
Premiere 5 Star Diamond Independent Beachbody Coach, CEO and Founder of TEAM RAGE, Mike Nowak Fitness, HowDoIGetRipped.com and How Do I Get Ripped, LLC. You are about to learn how I went from out-of-shape busy dad with significant travel, 2 kids and a wife to losing 20 pounds, 16% body fat and 7" off my waist while getting paid more income from home than my Ph.D. in Science & Engineering. Retired my Ph.D. career to focus on FAMILY & FITNESS!
Latest posts by Mike Nowak (see all)
Comments