Leveraging Effective Workout and Nutrition Schedules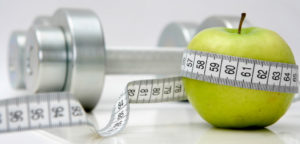 How Do I Get Ripped?
…By leveraging BOTH effective workout AND nutrition schedules to maximize results consistent with specific goals. We have all observed people in the gym, especially around the New Year, that wander aimlessly from one machine to the next, with little plan on workout strategy, weight or repetitions. The same person, like many others, may then jump on a treadmill for a certain period of time at a certain speed before heading home for a bag of potato chips and a soft drink. They deserved it, right?  This will last for a few weeks, maybe, with little to no results and then they wonder why they are paying for that expensive gym membership and quit. First off, there are several things going on here… although I appreciate the motivation others have to even go to the gym, if you are not going to leverage the discipline of a structured workout program consistent with your goals then you may be wasting your time. Or, at the very least not MAXIMIZING your time and results. Trust me, I know from experience.
Second, and more importantly, unless there is ALSO focus on your nutrition you ARE wasting your time. Trust me, I DEFINITELY know from experience. Even if your nutrition is considered excellent, not being dialed in with the proper calories, macronutrient ratios, supplements (in some cases) and nutrient timing may be counter-productive to achieve your target goals. For example, gaining significant muscle mass and leaning out or getting ripped abs typically have very different workout and nutrition strategies. In general, I believe it is critical to know what you are trying to accomplish AND develop your plan to get there before even starting Day 1 of a new health and wellness initiative. Otherwise, you may be wasting your time. Trust me.
We are now into the second month of 2013. How is YOUR fitness and nutrition program going this year? Have you even started? If so, are you sure that your program is going to drive the results expected? If not, why are you waiting? Regardless, let me help you. Sign up today with me as your free Team Beachbody Coach and I will help you get dialed in with a fitness and nutrition program for maximum results to achieve your goals for 2013 and beyond. You have nothing to lose, and everything to gain (even muscle!). And, you can do this from the comfort of your own home if you would like. Let's do this together… BRING IT!!
The following two tabs change content below.
Premiere 5 Star Diamond Independent Beachbody Coach, CEO and Founder of TEAM RAGE, Mike Nowak Fitness, HowDoIGetRipped.com and How Do I Get Ripped, LLC. You are about to learn how I went from out-of-shape busy dad with significant travel, 2 kids and a wife to losing 20 pounds, 16% body fat and 7" off my waist while getting paid more income from home than my Ph.D. in Science & Engineering. Retired my Ph.D. career to focus on FAMILY & FITNESS!
Latest posts by Mike Nowak (see all)
Comments