IMPACT OF TOTAL BODY FITNESS IN ATHLETIC PERFORMANCE
How Do I Get Ripped?
Focus on turning your weaknesses into strengths to achieve maximum performance…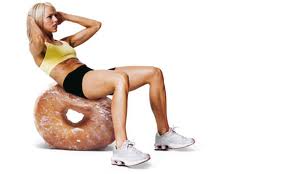 Many people enjoy running. Many people enjoy lifting weights. What is often missing though is a more comprehensive, structured approach to facilitate total body fitness. Although I have been adding P90X, Insanity and other Beachbody programs to my workout schedule for years, I recently discovered significant improvement opportunities in core strength, mobility, flexibility and stability while doing the P90X2 program.
I realized, for example, that ripped abs does not necessarily mean athletic core strength and balance in Yoga does not necessarily mean athletic total body stability control. By athletic I refer to challenges associated with real-world movements and practical synergies. With the completion of P90X2 I have found a considerable increase in performance during everyday activities as well as competitive sports such as basketball (and beer pong:)). I attribute most of these improvements to the targeted core and stability focus required when performing exercises on one leg, especially weighted exercises, in addition to dynamic medicine ball rigor and numerous stability ball complexes.
After graduating P90X2 I noticed a dramatic difference in how well I performed with the Insanity Asylum workout series, which I believe is one of the best overall programs to demonstrate superior athletic performance. As such, I highly recommend P90X2 to complement your fitness regiment for those looking to take their fitness and performance to the next level. As always, I am here to help design a fitness and nutritional program to achieve YOUR goals. Summer is fast approaching, now is the time to get started… Click here to get me as your free Team Beachbody Coach!!
The following two tabs change content below.
Premiere 5 Star Diamond Independent Beachbody Coach, CEO and Founder of TEAM RAGE, Mike Nowak Fitness, HowDoIGetRipped.com and How Do I Get Ripped, LLC. You are about to learn how I went from out-of-shape busy dad with significant travel, 2 kids and a wife to losing 20 pounds, 16% body fat and 7" off my waist while getting paid more income from home than my Ph.D. in Science & Engineering. Retired my Ph.D. career to focus on FAMILY & FITNESS!
Latest posts by Mike Nowak (see all)
Comments