IGNORE YOUR BRAIN – LEVERAGE THOSE LAST FEW REPS
How Do I Get Ripped?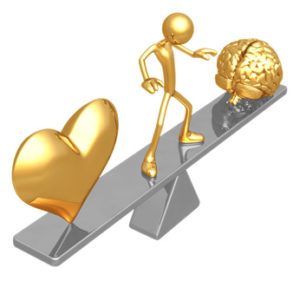 Don't quit. Simple enough. Don't quit your workout program. Don't quit your nutrition discipline. Don't quit when your brain tells you to stop because the repetitions during exercise get difficult. LEVERAGE THOSE LAST FEW REPS during your workouts. Mental focus and strength is required, but those last few reps are where the most progress and growth may be achieved. It is commonly held that the last three or four reps near failure are critical for achieving your maximum potential in relation to the principles of overload and peak intensity. This is not easy given the muscle burn experienced as lactic acid builds up in your system (considered to be a consequence of using energy faster than it can be produced via normal aerobic pathways). The subject of maximizing your mental toughness is complex and dependent on individual person, however, visualization and focus on the movement can provide benefit. Consistent with many opportunities in life, getting outside of your comfort zone during your workouts can provide the greatest rewards including muscle growth, body fat reduction and the natural high from endorphins release after a great workout! And for those looking for a significant challenge that will stretch your capabilities, check out INSANITY from Beachbody… INSANITY defines extreme fitness challenge. As always, please let me know how I can help transform your fitness as your free Team Beachbody Coach. DIG DEEPER!!
The following two tabs change content below.
Premiere 5 Star Diamond Independent Beachbody Coach, CEO and Founder of TEAM RAGE, Mike Nowak Fitness, HowDoIGetRipped.com and How Do I Get Ripped, LLC. You are about to learn how I went from out-of-shape busy dad with significant travel, 2 kids and a wife to losing 20 pounds, 16% body fat and 7" off my waist while getting paid more income from home than my Ph.D. in Science & Engineering. Retired my Ph.D. career to focus on FAMILY & FITNESS!
Latest posts by Mike Nowak (see all)
Comments