GET RIPPED – BRING IT !!
GET RIPPED – BRING IT !!
How did I get RIPPED, you ask?
The answer – extreme home fitness and disciplined nutrition!
My name is Mike (Rage9498) and I am a active, Independent Star Diamond Team Beachbody® Coach with Beachbody®. My goal is to help you achieve and sustain your fitness goals and general well-being. As a fitness coach it is my job to motivate and inspire you to make a difference… to give you the tools to TAKE THE POWER BACK in YOUR life regardless of how busy YOUR lifestyle. Take care of your body and it will take care of you! I can't think of anything more rewarding than helping people change their lives, and, in turn, inspiring others to reverse the trend of obesity.
I became a Beachbody® Coach because I personally use Beachbody® products and have achieved amazing results. P90X brought the structure and discipline that I needed as an Engineer to achieve an EXTREME level of fitness in a two-phase approach; lean out and then bulk up while maintaining low body fat percentage. I can help with both!! I workout daily with programs such as P90X, INSANITY or xtreme hybrid schedules that I have personally developed to enhance intensity and muscle confusion. I drink the Results and Recovery Formula after every workout. I take the Peak Health Formula. I eat the Peak Performance Protein Bars and I drink Shakeology for breakfast every morning. I have never felt more energized and healthy. The workouts and the products have changed my life, no joke. Much of my results were even achieved while on the road for work. When I found out that I could become a coach to help others get the same results using my experience and knowledge… well, it was a no-brainer to commit. Let's do this TOGETHER!!
You can read more about my transformation on my About page. Also check out select Testimonials. Have me become your FREE coach or sign up as a coach on my Team at Team Beachbody!

Who is Beachbody®?
Beachbody® is gaining MOMENTUM. With products like P90X and the nutrition revolution of SHAKEOLOGY, the company is just getting started. Watch this short video and find out why you should join me and the millions of others who have used Beachbody® to change their lives.
How can I help you?
So, you may be wondering… "What can I as your coach do for you?" Once you get started you are going to have a lot of questions and require direction to achieve maximum results tailored for your specific goals… You may ask, "What program should I use?", "Equipment requirements?", "Do I need to follow the nutrition plan?", "How do I track calories, macronutrient ratios and timing", "What if I want to gain mass?", "What if I want to become a coach to supplement my income while inspiring others?", and many others. For example, the programs available range from beginner to advanced technique, and I can help create a plan specific to your needs. You may have challenging days with your workouts and nutrition, and I am here to help encourage you to stay focused with your new lifestyle change.
I also founded a support group – TEAM RAGE – on the Team Beachbody message boards designed to address daily questions, accountability and motivation to BRING IT! We have a strong TEAM of different ages working on different versions of different rounds of different programs with different goals. We have new Team members joining every day! There is nothing more powerful than associating with others with similar goals and motivation…

JOIN TEAM RAGE – Click on the TEAM RAGE logo below to be directed to the message board thread. Stop in and introduce yourself… BRING IT!!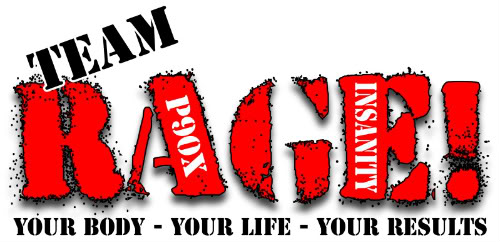 As we develop your plan to achieve your targeted goals, you will want to consider joining the Team Beachbody Club to take advantage of product discounts, customized meal plans, VIP chat sessions with famous trainers, and many other Club membership benefits. This includes focused tools such as the nutrition planner, the WOWY SuperGym, and your own personal tracking system so that you can monitor your progress. You can win money and prizes by simply entering your workouts live in the WOWY SuperGym each day!
Similar to me, you may like the idea of helping others change their lives and want to become a Team Beachbody Coach.
Why Become a Coach?
The coach opportunity is still relativey new, with only approx 50,000 active coaches with a goal of 1 Million coaches helping 100 Million people in the next few years. Little investment required here for significant income potential. The time is NOW to represent products that are saving lives!! There will never be a shortage of demand in this market. Watch the short video below to find out more about the rewards of being a Team Beachbody Coach including a 25% discount on products!  Also check out the Join Team Rage Coaching page. I am specifically looking for business partners that would like to grow this business WITH me. I am signing new coaches daily so the earlier you decide to commit, the more you benefit from the success of coaches I place under you in my organization. If you would like to join the Coach Team for the 25% discount alone, that is okay too. Let's do this…
Keep Up with the Latest Information
Stop back often for updates here at www.howdoigetripped.com on new programs, supplements, hybrid programs, coaching opportunity updates and general blog activity related to fitness and nutrition discipline…
I certainly hope that you decide to join TEAM RAGE and I look forward to helping you reach your health, fitness, and financial goals.
Sincerely,
Mike N, Ph.D. – coachragebeachbody@gmail.com (Rage9498)
Independent 4-Star Diamond Qualifying Team Beachbody Coach
P90X® Qualified

P.S. If you have questions and wish to talk, please contact me ASAP to get started!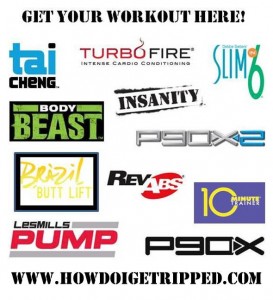 The following two tabs change content below.
Premiere 5 Star Diamond Independent Beachbody Coach, CEO and Founder of TEAM RAGE, Mike Nowak Fitness, HowDoIGetRipped.com and How Do I Get Ripped, LLC. You are about to learn how I went from out-of-shape busy dad with significant travel, 2 kids and a wife to losing 20 pounds, 16% body fat and 7" off my waist while getting paid more income from home than my Ph.D. in Science & Engineering. Retired my Ph.D. career to focus on FAMILY & FITNESS!
Latest posts by Mike Nowak (see all)