HAPPY THANKSGIVING!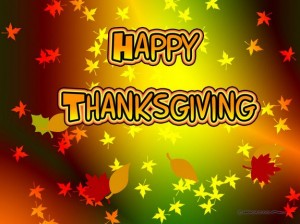 Happy Thanksgiving to those that celebrate! It seems that every year has its share of ups and downs but this year has been like no other for me. I have a lot to be thankful for this year, but of course I will be thinking about my sister Lyn who passed away earlier this year. Lyn will be celebrating with us today – just in a different way – and I am thankful for all of our memories with Lyn.
I am also thankful for my beautiful wife Julia and family including Sam and newborn baby Naomi! We will be celebrating our first Thanksgiving as a new family. Oh, and yeah, my Grandpa is 100 years old this week. How cool is that? He always tells cool stories like when he shook hands with Babe Ruth and Lou Gehrig. 100 years old. I am especially thankful for TEAM RAGE and honored to lead such a strong and inspirational Team, you are all family to me and I look forward to motivating each other to continued success in 2013 and beyond. THANK YOU! I am confident we all have things to be thankful for in our lives and today is the day to celebrate and reflect on memories. Have a Happy Thanksgiving friends!! 
Mike Nowak and Family
The following two tabs change content below.
Premiere 5 Star Diamond Independent Beachbody Coach, CEO and Founder of TEAM RAGE, Mike Nowak Fitness, HowDoIGetRipped.com and How Do I Get Ripped, LLC. You are about to learn how I went from out-of-shape busy dad with significant travel, 2 kids and a wife to losing 20 pounds, 16% body fat and 7" off my waist while getting paid more income from home than my Ph.D. in Science & Engineering. Retired my Ph.D. career to focus on FAMILY & FITNESS!
Latest posts by Mike Nowak (see all)
Comments