Fitness in Golf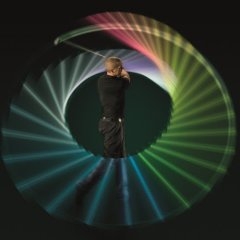 The buzz word in golf for the past decade has been "fitness".  Geared toward the ability to play better and pain free golf.
Whether on the PGA tour with players such as Dustin Johnson, Tiger Woods or Rory McIlroy. LPGA players such as Natalie Gulbis, Lexie Thompson or Michelle Wie.  And even the avid amateur know that fitness is necessary to play their best today and for years to come..
But what exactly does fitness mean in terms of benefit for the average "golfer"?
First a little background regarding my credentials.  I've been in world of golf for over 27 years and operating golf facilities and country club's over the last 15.  Throughout the years I have taught many students of all ages, shapes, sizes and abilities.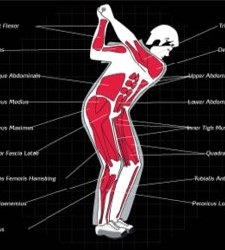 Although many muscle groups are engaged during the golf swing, the commonality that all these players struggle with is a weak core or midsection, that translates into poor posture and leads to lower back pain.
The core translates to in its most general of definitions, to the body minus the legs and arms. Functional movements are highly dependent on the core, and lack of core development can result in a predisposition to injury. The major muscles of the core reside in the area of the belly and the mid and lower back (not the shoulders), and peripherally include the hips, the shoulders and the neck.
During instruction the player would try to emulate the posture demonstrated that is necessary to hit accurate and reoccurring shots.
No matter how hard the students tried, the key positions remained elusive.  They remained elusive due to a weak core that caused the body to collapse upon itself throughout the swing.  This led to poor and inconsistent play. Yet worse, a sore lower back whether hitting balls on the range or after 18 holes.
Core strength as defined by Webster is the strength of the underlying muscles of the torso, which help determine posture.
So what are some of the best ways to rectify a weak core.  Body weight exercises are the best way to start building a base for a stronger core.  Squats, planks, pushups, lunges, Supermans, planks twists are some exercises to get you started.
I've found that Yoga and Pilates are two great ways to build strength, flexibility and balance all geared to improving posture and alleviate any lower back issues.
Find a fast paced Yoga workout and obtain the benefit of both a stronger core and getting in a fantastic workout.
Once you've established a stronger core you can now add weight safely to many of these same exercises.
Not only will your golf game benefit significantly from increasing your core strength but you will find that everyday life becomes far easier.
Whether mowing the lawn, shoveling, lifting the laundry basket or picking up your children repeatedly.
Enjoy your workout and we'll see you on the links.
By: Robb Martin – TEAM RAGE Contributing Author
General Manager and Professional
Swansea Country Club
The following two tabs change content below.
Premiere 5 Star Diamond Independent Beachbody Coach, CEO and Founder of TEAM RAGE, Mike Nowak Fitness, HowDoIGetRipped.com and How Do I Get Ripped, LLC. You are about to learn how I went from out-of-shape busy dad with significant travel, 2 kids and a wife to losing 20 pounds, 16% body fat and 7" off my waist while getting paid more income from home than my Ph.D. in Science & Engineering. Retired my Ph.D. career to focus on FAMILY & FITNESS!
Latest posts by Mike Nowak (see all)
Comments