Eating Healthy on a Budget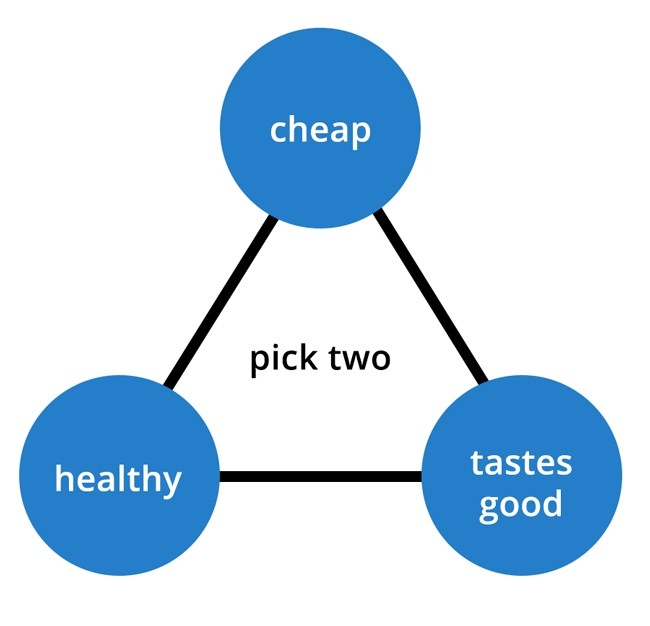 By: Julia Nowak – TEAM RAGE Contributing Author (and my wife!) 
Actually, you CAN have food that is healthy, inexpensive AND tastes good!
One of the most common objections we hear about eating a healthy diet is that it's too expensive—that fresh produce and lean proteins are out of the reach of the average American family. Mike encouraged me to share this, because it's what we do every month and while we don't have a super tight budget we certainly would rather spend our money on fun things or save it for the future!
Yesterday I did the grocery shopping for our family of 4. I usually do one "big" shopping each month and then do occasional stops for items we're running low on (typically milk, eggs, bananas). With a combination of manufacturer coupons, store coupons, store app, etc., I spent $168 on what would have been a $250 bill. That's over 30% savings! The best part is that I brought home LOTS of healthy foods, with a mix of vegetables, fruits, lean proteins, whole grain carbs, healthy fats and nuts.
1.5 lbs of fresh Brussels sprouts
2 lbs of mini sweet peppers
1 head of broccoli
1 8-oz pkg of fresh mushrooms
2 red onions
2 large sweet potatoes
2 cucumbers
8 fresno peppers
1 head of garlic
1 BIG bag of fresh spinach
1 bag of green onions
1 hand of ginger
2 avocados
1 bag of frozen broccoli
1 lb strawberries
5 lbs of clementine oranges
1 fresh whole pineapple
1 large bunch of bananas
4 cans of peaches and pears (our 2-year-old gets constipated, lol!)
1 family-sized tub of hummus
2 32-oz tubs of Greek yogurt
4 single-serve cups Greek yogurt
1 bottle of spicy brown mustard
½ pound of butter
1 gallon of whole milk
1.5 lbs of cheese (sliced and block)
4 oz feta cheese
1 box of bran cereal
1 box of cheerios
1 loaf of whole wheat bread
3 boxes of crackers
1 box of granola bars
1 big canister (42 oz) of oats
1 pkg quinoa and brown rice
3 boxes of whole grain pasta
1 dozen whole wheat bagels
2 boxes of fruit snacks (not for me and Mike!)
4 packages of fresh ravioli (2 wild mushroom, 2 butternut squash)
4 pork chops
3 8-piece packages of chicken
4 lbs lean ground turkey
2 lbs turkey breakfast sausage
3 lbs turkey sausages (hot Italian and brats)
½ lb of low-sodium deli meat
1 tub of whey protein
2 12-oz packages of firm tofu
3 dozen eggs
1 huge 30-oz tub of raw mixed nuts, AND one of cashews
and two bottles of fluoride mouthwash—not food, of course, but included in the bill
Don't you spend a lot of time finding and clipping coupons?
Nope. Here's how I saved: I shopped at two different stores to get the best deals offered at each: Super Target and Cub Foods (our local grocery store). Both stores allow shoppers to use one store coupon and one manufacturer coupon per item. Cub has their coupon books at the door. Target has printable coupons on their website, the "Cartwheel" app to get discounts on specific items, I use a Target VISA card so I get an extra 5% discount, plus with their pharmacy rewards program you get an additional 5% off after filling 10 prescriptions (I always stock up after earning one of these). All of those combined saved me over $60 at Super Target alone.
I also request coupons for free items from manufacturers; these are occasionally available online, but you have to watch and ask for them. I don't spend a lot of time scouring the web for coupons though—I use one site (www.freebies.about.com) that does the work for me, and I request the coupons I want. That organic quinoa and brown rice I bought? It was free. Actually, it was better than free—the coupon was for one product up to $4, and while I received $4 off my bill, the item would have cost $2.49 if I didn't use a coupon. So the store actually paid me $1.51 to take home that product.
Yeah, but coupons are only for processed and name-brand foods, right?
A common argument about "couponing" is that coupons are usually for processed foods, and there is little savings to be had on fresh ingredients. As you can see, though, almost everything we bought is a fresh ingredient. Store coupons and store discount cards generate a BIG savings for fresh foods.
That's great, but it looks like you'll be eating a lot of the same thing each night!
We stock up when things are on sale and freeze. So, yes, 24 pieces of chicken and 4 lbs of ground turkey might seem like a lot of poultry, but last month it was pork chops, pork loins, and steaks. We are definitely not eating the same meal every night.
Doesn't that food go bad before you can eat it?
I'm also very watchful of our produce to make sure we aren't throwing food away. If any of the vegetables aren't going to last, I make soup and freeze it. Plus, one package of that tofu will also be used to make what I like to call "random veggie curries" when the timing is right. Also, and this is a big one, all of the fruit and raw vegetables are clean and cut and in containers in the fridge (aside from ones that don't keep well after washing/slicing). This makes it so much easier to actually eat the produce we buy—when they're accessible, everyone eats more fruits and vegetables instead of grabbing a pantry snack.
Surely food prices in your area are much lower than in mine.
Maybe. This is certainly true if you live in Los Angeles, or any city in which food prices are remarkably high. But compared to the national average, food isn't cheap where we live. The table below (data from www.numbeo.com) shows the average price for certain foods in Minneapolis and the US average. We're high for some foods, low for others, but food prices in the Twin Cities aren't dirt cheap by any stretch. You can check your city's average there too, if you're interested.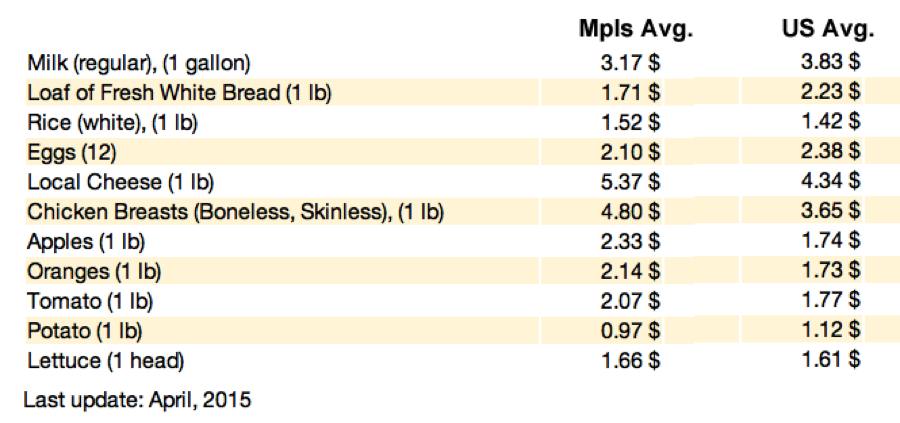 It is also good to get the family involved to model healthy habits and financial responsibility. Our son looks forward to shopping day!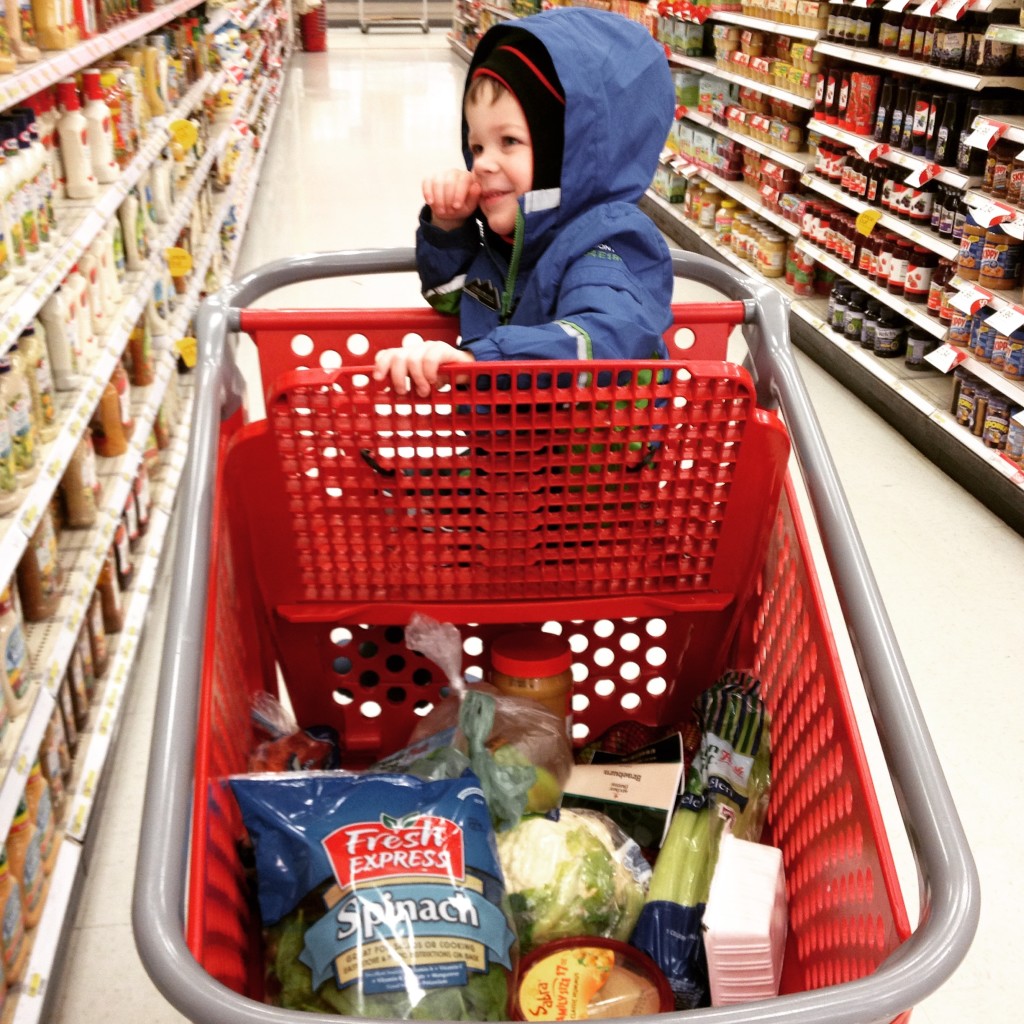 So this is how our family stretches our dollar. It works for us, and I hope you can use some of these tips to save a little money in your budget too! If anyone has any additional tips, feel free to add them to the comments below—we're always looking for new ideas!!
The following two tabs change content below.
Premiere 5 Star Diamond Independent Beachbody Coach, CEO and Founder of TEAM RAGE, Mike Nowak Fitness, HowDoIGetRipped.com and How Do I Get Ripped, LLC. You are about to learn how I went from out-of-shape busy dad with significant travel, 2 kids and a wife to losing 20 pounds, 16% body fat and 7" off my waist while getting paid more income from home than my Ph.D. in Science & Engineering. Retired my Ph.D. career to focus on FAMILY & FITNESS!
Latest posts by Mike Nowak (see all)
Comments