Eating a Vegan or Vegetarian Diet
By: Julia Nowak – TEAM RAGE Contributing Author (and my wife!)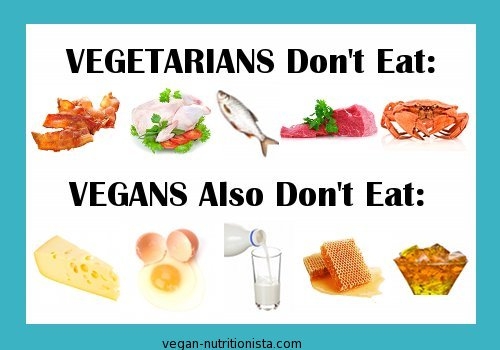 One of the biggest complaints I hear from vegans and vegetarians embarking on a new fitness and nutrition plan is that there aren't enough food options for them listed in the meal plans. Once they try the handful of meals listed for them they get stuck in a rut…they get tired of eating salads and veggie burgers and they fall off the nutrition wagon. While carbs can be an easy choice (pasta, pizza, bagels, etc.), they shouldn't be the staples of your diet.
To be clear—our family does not eat a vegan or vegetarian diet. Actually, it's far from it. We eat meat, poultry, eggs, dairy, etc., and do so as ethically as possible. We buy only grass-fed, and from local farms (our son has fed the chickens that lay the eggs we eat!). That said, we do eat plenty of vegetarian and vegan meals as a part of our regular diet—and not just the salads! We find the most enjoyable meals are the ones that are not pretending to be something else. There's no faux-meat, no "you'd never guess it's not real chicken!". The best veg meals are the ones that are delicious because vegetables are delicious, not because they are pretending to be meat.
In that light, I'd like to share a few of our favorite recipes. Whether you're a dedicated vegan/vegetarian or just looking to add some variety to your diet, I hope you're inspired to try something new.
Black Pepper Tofu

:

This one is spicy, be careful! For a healthier variation, try poaching the tofu instead of pan frying.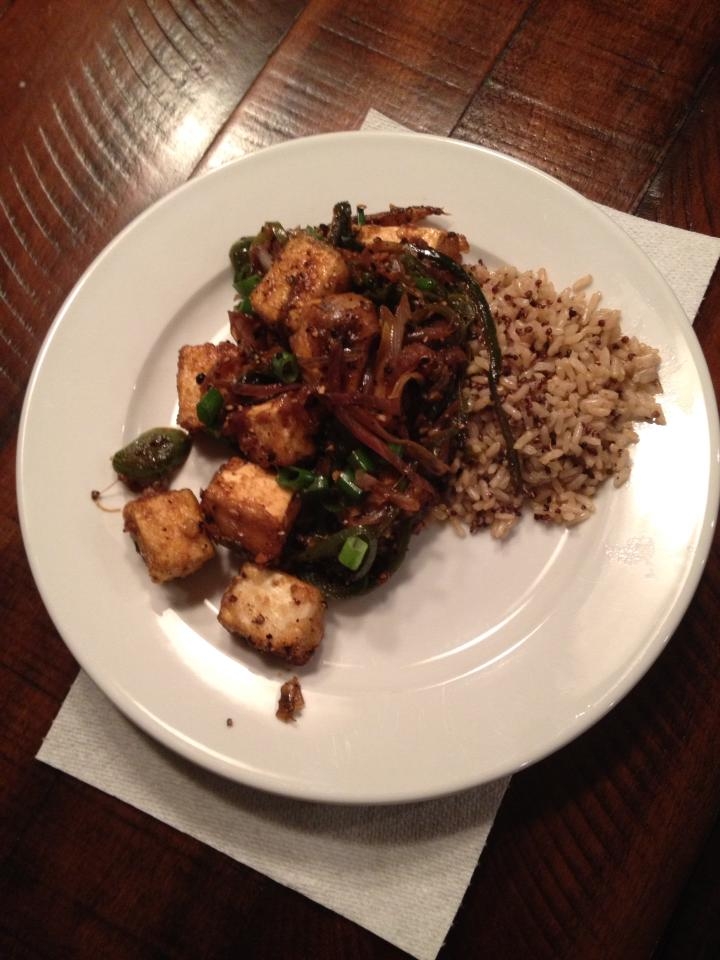 Chickpea Tagine with Cinnamon, Cumin, and Carrots

:

Moroccan food offers so many lovely one-pot (tagine) meals. This chickpea dish is excellent with couscous.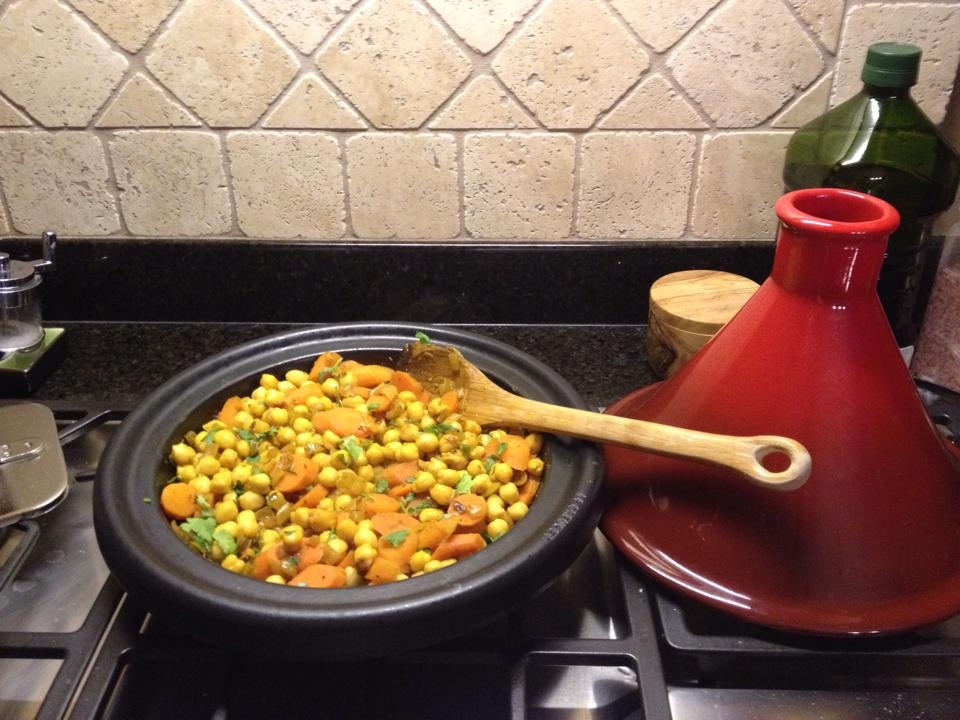 Four-Cheese Stuffed Shells

:

If you're a pasta-lover looking for a lighter way to enjoy stuffed shells, try this dish. Better yet, it freezes really well, so make an extra pan to pop in the oven for a healthy meal on a busy night.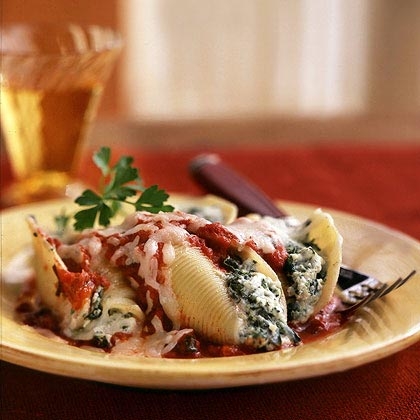 Four-Cheese Stuffed Shells Recipe
Aloo Gobi

:

I lived for several years with an Indian friend/roommate, and have long loooved Indian food. (One of my first dates with Mike was to an Indian cooking class—Mike accidentally ate a whole black cardamom, but that's a story for a different day.) South Indian cuisine is well-known for some fantastic vegetarian dishes. If you're a little nervous about making Indian food at home, try this cauliflower and potato dish; it's easy to make and not too spicy.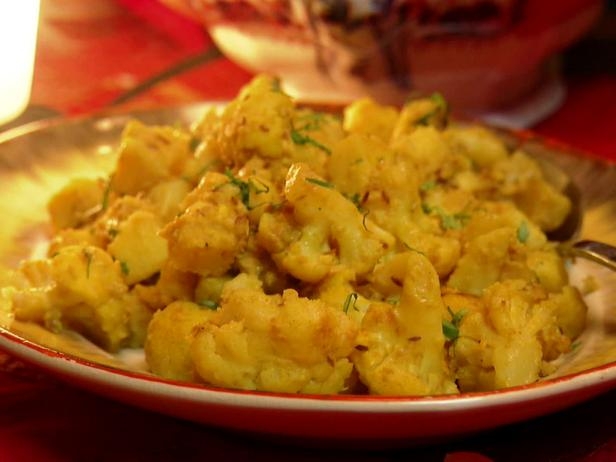 Black Bean Soup with Cumin and Jalapeno

:

This soup is quick and easy—no need to even drain the black beans! Adjust the heat to suit your taste with the amount of jalapeno you add. We use vegetable broth as a sub for the chicken broth in the recipe below.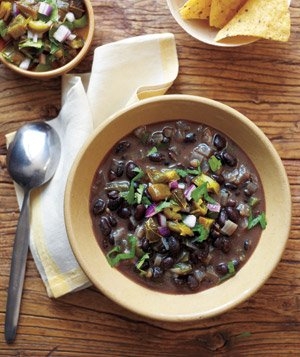 Quinoa and Black Bean Salad

:

Looking for a way to try Quinoa? Or a new way to enjoy it? Try this protein-packed salad!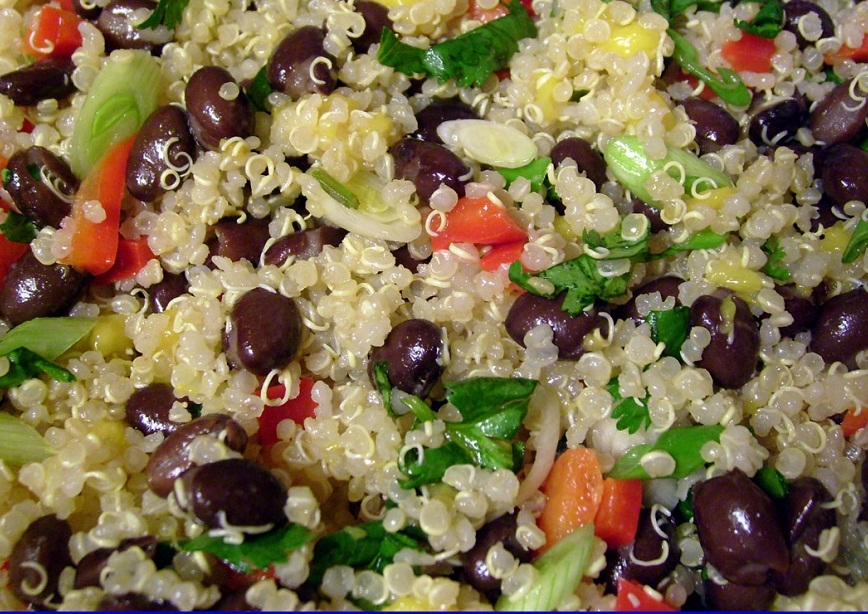 Quinoa and Black Bean Salad Recipe 
3-Bean Salad

:

This is a fantastic side for a BBQ, filled with edamame, black beans, and black-eyed peas.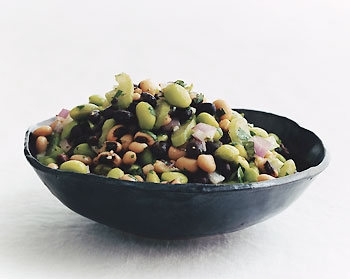 The following two tabs change content below.
Premiere 5 Star Diamond Independent Beachbody Coach, CEO and Founder of TEAM RAGE, Mike Nowak Fitness, HowDoIGetRipped.com and How Do I Get Ripped, LLC. You are about to learn how I went from out-of-shape busy dad with significant travel, 2 kids and a wife to losing 20 pounds, 16% body fat and 7" off my waist while getting paid more income from home than my Ph.D. in Science & Engineering. Retired my Ph.D. career to focus on FAMILY & FITNESS!
Latest posts by Mike Nowak (see all)
Comments