Easy Make-Ahead Memorial Day Feast
It's the first holiday weekend of summer…so do you want to be tied to the stove or grill on Memorial Day instead of enjoying the day?
Of course not.
So here's the easiest imaginable recipe for the most delicious pulled pork you'll ever have outside of a BBQ shack somewhere in Mississippi.
Four ingredients. No real work.
Do your prep "work" (and trust me, it's no work) Saturday night. Cook it Sunday. Then on Monday…you're all set to go.
Here's what you need
3 pound boneless pork shoulder
Kosher Salt (I like Diamond)
Sugar
Black Pepper
That's it.
The night before you want to cook it, mix one tablespoon of Kosher salt and one tablespoon of sugar for every pound of meat, along with some fresh ground black pepper. Rub it into the meat on all sides and put in the fridge overnight.
Easy enough?
It gets easier.
The next morning, preheat your oven to 250. Put the pork in a roasting pan or cast iron skillet and put it in the oven.
Cook for six hours.
That's it.
If you're feeling REALLY ambitious, you can baste the roast every once in a while after the three hour mark, but really, it's not necessary.
After taking the meat out of the oven, let it rest for half an hour. Then shred it with two forks – it'll be fall apart tender and juicy with a nice crusty exterior.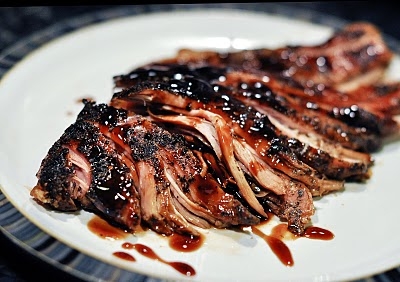 Its uses are endless. You could use it as the base for tacos. BBQ sandwiches (mix with a little of your fave sauce). Stuff it into a baked potato. Grilled cheese sandwiches or quesadillas. Pasta sauce.
That's what I call summer holiday enjoyment.
By: Dennis Abrams – TEAM RAGE Contributing Author
The following two tabs change content below.
Premiere 5 Star Diamond Independent Beachbody Coach, CEO and Founder of TEAM RAGE, Mike Nowak Fitness, HowDoIGetRipped.com and How Do I Get Ripped, LLC. You are about to learn how I went from out-of-shape busy dad with significant travel, 2 kids and a wife to losing 20 pounds, 16% body fat and 7" off my waist while getting paid more income from home than my Ph.D. in Science & Engineering. Retired my Ph.D. career to focus on FAMILY & FITNESS!
Latest posts by Mike Nowak (see all)
Comments