Day 6 Complete – Rest (and Snow Shovel)
How Do I Get Ripped?

I shovel several feet of snow on my rest day! Wow… Minneapolis – Saint Paul got hit with blizzard-like conditions. Great workout shoveling the snow, although slightly unexpected. Oh well. Tomorrow is Back, Legs and Waist. Also big day for fantasy football playoffs!
Time to grill some turkey burgers (very healthy!) Yes, in the snow. Check out a picture from my REI Adventure Trip to Alaska…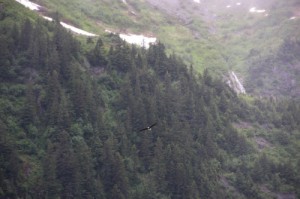 The following two tabs change content below.
Premiere 5 Star Diamond Independent Beachbody Coach, CEO and Founder of TEAM RAGE, Mike Nowak Fitness, HowDoIGetRipped.com and How Do I Get Ripped, LLC. You are about to learn how I went from out-of-shape busy dad with significant travel, 2 kids and a wife to losing 20 pounds, 16% body fat and 7" off my waist while getting paid more income from home than my Ph.D. in Science & Engineering. Retired my Ph.D. career to focus on FAMILY & FITNESS!
Latest posts by Mike Nowak (see all)
Comments