Day 16 Complete – INSANITY Insane Abs
How Do I Get Ripped?
I get up early to do INSANITY Insane Abs even after going to the Monday Night football game in Minneapolis. Day 16 Insane Abs done. Good workout. Great game last night too at the University of Minnesota TCF Bank Stadium. Go Chicago Bears! Picture below shows the field 2.5 hours pre-kickoff. Second picture is of what may be Brett Favre's last play as a NFL professional. It was cold, but fun… tomorrow is Chest, Shoulders and Arms!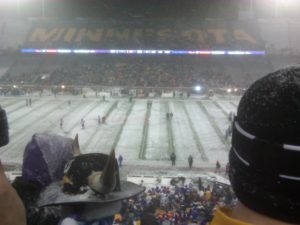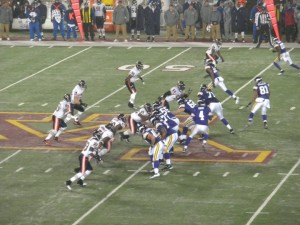 The following two tabs change content below.
Premiere 5 Star Diamond Independent Beachbody Coach, CEO and Founder of TEAM RAGE, Mike Nowak Fitness, HowDoIGetRipped.com and How Do I Get Ripped, LLC. You are about to learn how I went from out-of-shape busy dad with significant travel, 2 kids and a wife to losing 20 pounds, 16% body fat and 7" off my waist while getting paid more income from home than my Ph.D. in Science & Engineering. Retired my Ph.D. career to focus on FAMILY & FITNESS!
Latest posts by Mike Nowak (see all)
Comments