Congrats New Team Rage Star Diamond Coach – Jeremy Shuhart
BIG day for Jeremy Shuhart (Coach Shu)!! In addition to his Thanksgiving celebration today and recent Birthday, Jeremy has just achieved a Star Diamond promotion for his Team Beachbody Coaching business!! This is HUGE and represents BIG success for Jeremy and Team Discipline, now putting them in the top percentages of rank for the coach network. I am personally VERY excited for him and honored to have his leadership on Team Rage. As Leader of Team Discipline, Jeremy has demonstrated the discipline, consistency, focus, integrity, teamwork and dedication to help others achieve their goals for years in health and fitness. It is just a natural progression that his business has also followed that success. WE RISE BY LIFTING OTHERS! I am also honored to call Jeremy a close personal friend. Please join me in congratulating Jeremy and Team Discipline for their much deserved recognition today!!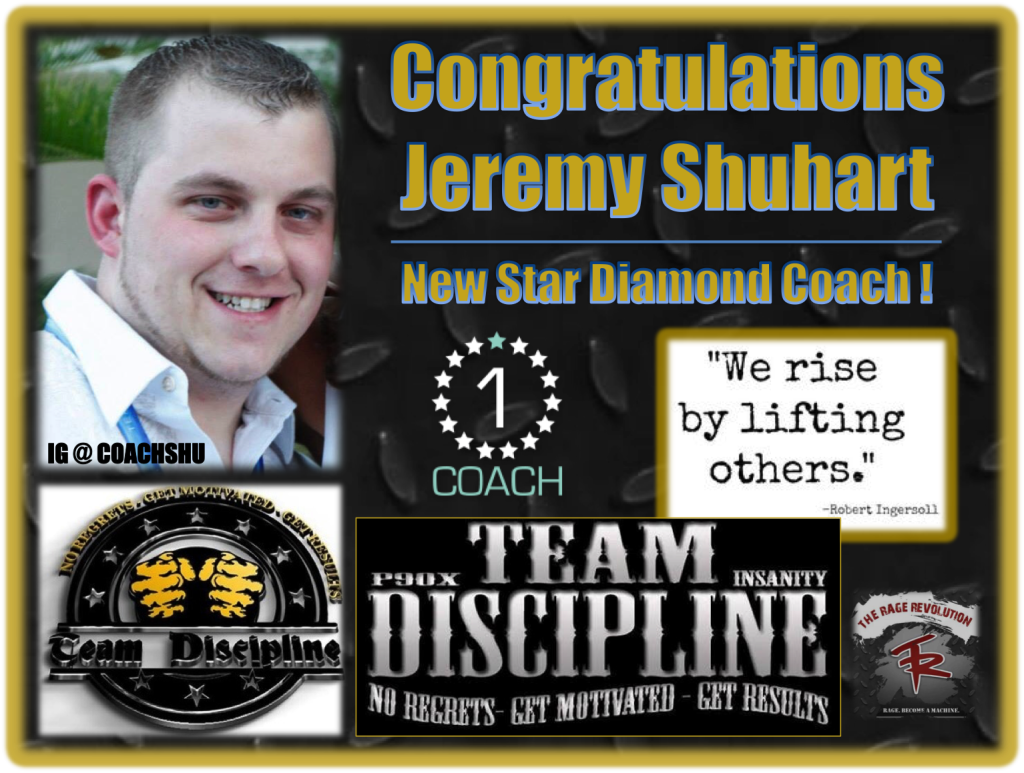 Learn more about Coaching on TEAM RAGE here!
The following two tabs change content below.
Premiere 5 Star Diamond Independent Beachbody Coach, CEO and Founder of TEAM RAGE, Mike Nowak Fitness, HowDoIGetRipped.com and How Do I Get Ripped, LLC. You are about to learn how I went from out-of-shape busy dad with significant travel, 2 kids and a wife to losing 20 pounds, 16% body fat and 7" off my waist while getting paid more income from home than my Ph.D. in Science & Engineering. Retired my Ph.D. career to focus on FAMILY & FITNESS!
Latest posts by Mike Nowak (see all)
Comments