Congrats New Team Rage Diamond Coach – Ryan Gleason !
CONGRATULATIONS to TEAM RAGE coach Ryan Gleason for achieving a big promotion today in his Team Beachbody Coach business as a Diamond Leader!!! I am SO proud and excited for Ryan. He just started his Coaching business this year and is already in the top 5% of the company, hitting Emerald promotion in his first two weeks of business, Success Club recognition ALL 7 months as a coach, Success Club Starter award, and, he just completed a one-month focus where he went from having 2 personally sponsored coaches to Diamond in 30 days! AMAZING. He will say that this is just the beginning, but Ryan is already helping a lot of people with their health and fitness goals while inspiring others with his work ethic and passion. Congrats Ryan!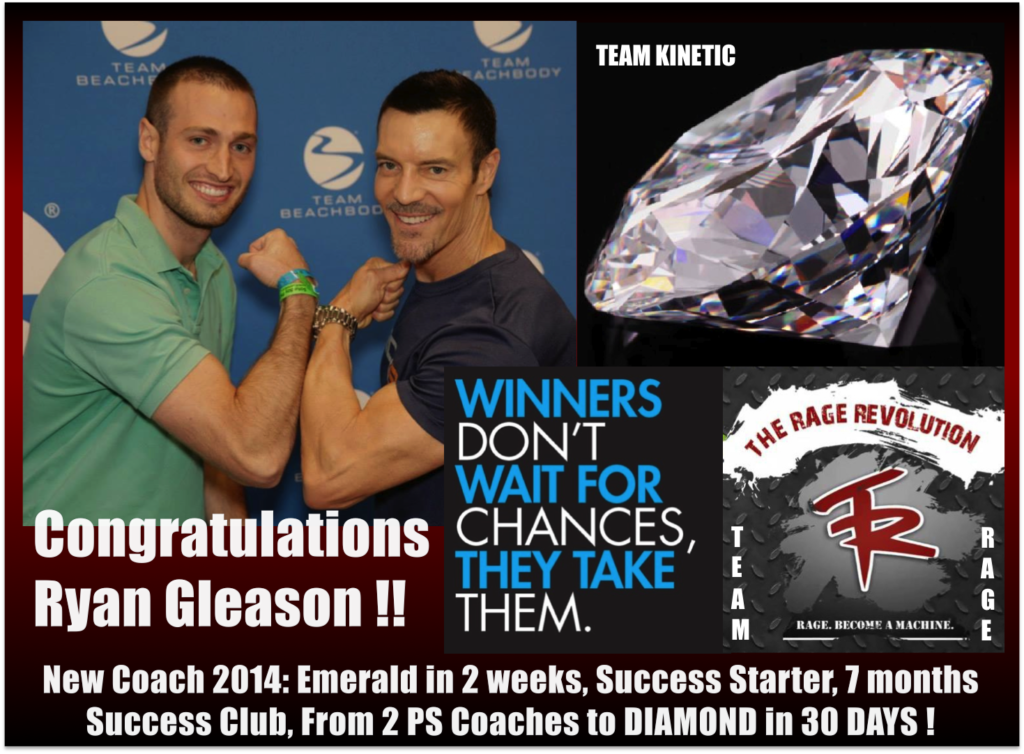 The following two tabs change content below.
Premiere 5 Star Diamond Independent Beachbody Coach, CEO and Founder of TEAM RAGE, Mike Nowak Fitness, HowDoIGetRipped.com and How Do I Get Ripped, LLC. You are about to learn how I went from out-of-shape busy dad with significant travel, 2 kids and a wife to losing 20 pounds, 16% body fat and 7" off my waist while getting paid more income from home than my Ph.D. in Science & Engineering. Retired my Ph.D. career to focus on FAMILY & FITNESS!
Latest posts by Mike Nowak (see all)
Comments