Congrats New Team Rage Diamond Coach – Greg Franklin
CONGRATULATIONS TEAM RAGE Coach Greg Franklin for achieving a big promotion today in his Team Beachbody Coach business as a Diamond Leader!!! I am so excited and proud of Greg and Laurie Dawson Franklin for their dedication and commitment to helping others with their health and fitness goals. They have made BIG, positive changes in their life over the years and inspired others with their passion and success. As Greg and Laurie would say, this is just the beginning and they have a lot of love and support to share as a Team. Greg has been a Team Beachbody Coach for 3 years and has been a solid Emerald over that time. When recently confronted with the realization that he needed to have a major shoulder surgery, instead of shutting down, Greg turned his focus to helping others even more during his recovery. As a result, his business grew from Emerald to Diamond rank in only 50 days! AMAZING. And, consistent with his work ethic and passion, Greg even created a program to push his recovery to new limits called, "One Armed Man"! Ha, love it. Please help me in congratulating Greg and Laurie for their success growing Franklin Fitness and Team Venture!!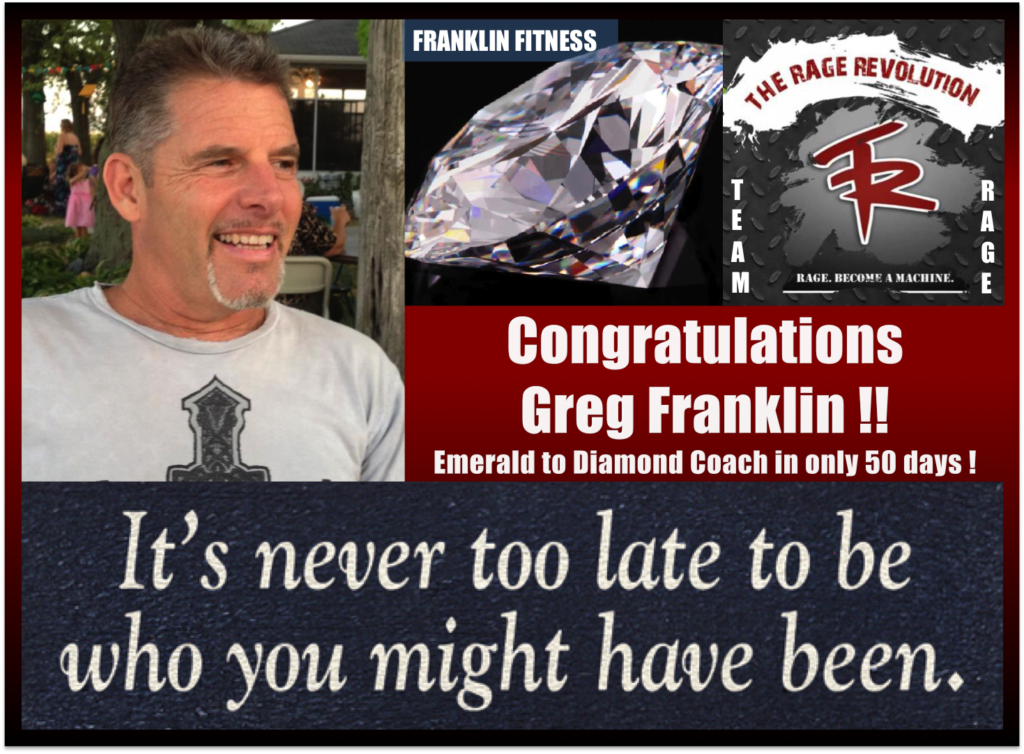 Learn more about Coaching on TEAM RAGE here!
The following two tabs change content below.
Premiere 5 Star Diamond Independent Beachbody Coach, CEO and Founder of TEAM RAGE, Mike Nowak Fitness, HowDoIGetRipped.com and How Do I Get Ripped, LLC. You are about to learn how I went from out-of-shape busy dad with significant travel, 2 kids and a wife to losing 20 pounds, 16% body fat and 7" off my waist while getting paid more income from home than my Ph.D. in Science & Engineering. Retired my Ph.D. career to focus on FAMILY & FITNESS!
Latest posts by Mike Nowak (see all)
Comments