Body Beast Transformation 30 Day Update!
How Do I Get Ripped?
Body Beast!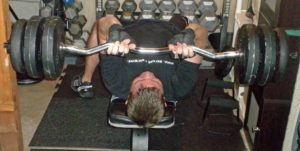 30 day Body Beast results are here! The measurements show good progress although I would like to see more change in the pictures. However, last time I did a bulking cycle I found I needed +10 lbs. mass to see significant differences in my progress pictures. Day 90 should be good! Weight + 6 pounds, body fat – 2%, waist – 1″, chest + 2″, right arm +1″, left arm +1″, right thigh + 1″, left thigh + 0.75″ at 3500 calories and 50% carbs – 25% protein – 25% fat. I have been using the Beachbody Hardcore Base Shake, Fuel Shot, Super Suma and MAX Creatine plus E&E Energy and Endurance pre-workout formula. I have been using a combination of dumbbells and EZ Curl Bar with a bench. I also leverage a 20-lb weighted vest for all pullup moves, although I will be moving up to 30-lbs next BULK:Back workout.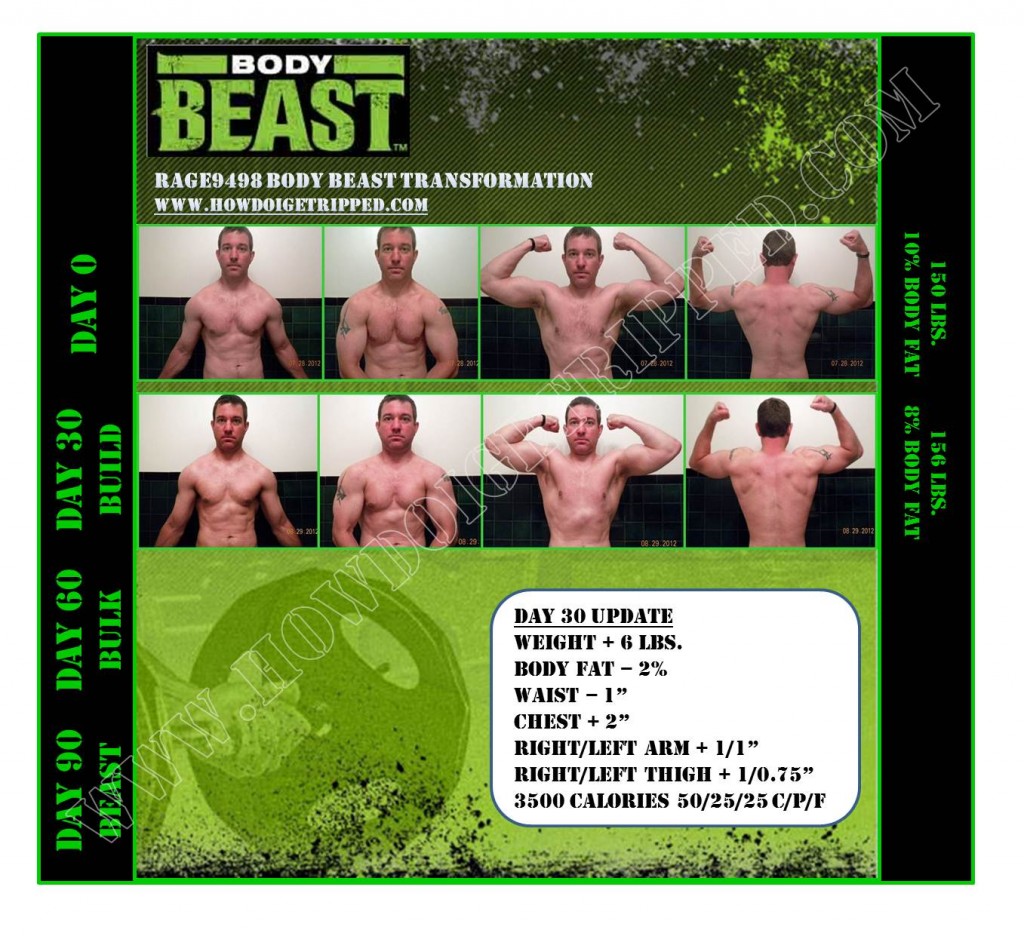 Body Beast is a great program and I am seeing strong gains in performance for the range of BUILD, BULK and BEAST workouts. TEMPO workouts are my favorite (eccentric or negative discipline). The incorporation of progressive, super, multi-, force and giant sets is insane and most workouts get your heart rate really high as you focus on weights plus limited rest as you prepare for the next moves between sets (I attribute this in part to the body fat reduction I have observed in 30 days). I am pumped to see 6 pounds mass gain in only 30 days at lower body fat percentage and look forward to additional ramp in mass gain during the current BULK block followed by stripping body fat further in the BEAST block. This program works!
The nutrition and supplementation are important for max results. It is challenging to get in 3500 calories with clean nutrition but the Body Beast supplements drive this behavior plus nutrition guide recommendations. I use www.myfitnesspal.com to confirm that my calories and ratios are on track.
Follow my daily Body Beast accountability on Facebook and join my secret RAGE vs. BEAST Group focused on support and motivation for Body Beast (we have new Team members joining every day!). Click here to order your BODY BEAST Challenge Pack for the workouts and supplements needed to get started. I will then add you to the support group on Facebook. BEAST UP – WHATEVER IT TAKES! Find my reviews of the individual Body Beast workouts here!
Rage. Become a Machine.
Make me your free Team Beachbody Coach!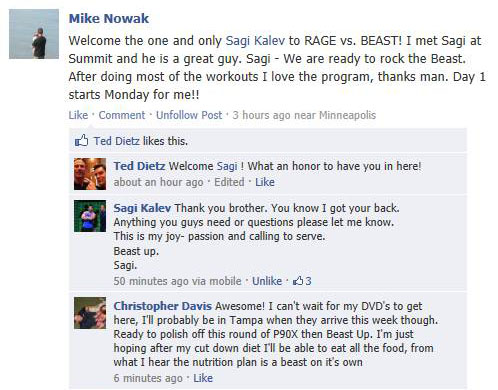 The following two tabs change content below.
Premiere 5 Star Diamond Independent Beachbody Coach, CEO and Founder of TEAM RAGE, Mike Nowak Fitness, HowDoIGetRipped.com and How Do I Get Ripped, LLC. You are about to learn how I went from out-of-shape busy dad with significant travel, 2 kids and a wife to losing 20 pounds, 16% body fat and 7" off my waist while getting paid more income from home than my Ph.D. in Science & Engineering. Retired my Ph.D. career to focus on FAMILY & FITNESS!
Latest posts by Mike Nowak (see all)
Comments