Body Beast BUILD:Shoulders Review
How Do I Get Ripped?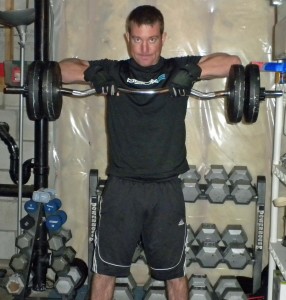 Awesome. Body Beast BUILD:Shoulders done. I have now completed all workouts in the BUILD series and am pumped about this program. BUILD:Shoulders leverages single sets, super sets and a killer giant set of a broad range of shoulder movements. Exercises included dumbbell shoulder press, lateral raise, upright row, EZ bar underhand press (my favorite!), front raise series, rear delt raise, dumbbell shrug, dumbbell scap trap, six way shoulder raise and tuck & roll abs (will add 10-lb ankle weights to this one next time). My shoulders are on FIRE! I have to admit, I was surprised when I first looked at the program and the dynamic set training method because most of the sets involved a progression from 15 reps to 12 reps to 8 reps followed by drop set of 8 reps. With that said, I find it incredibly effective and look forward to seeing how this approach compares in mass gain relative to heavy 5×5 or savage 4×4 discipline where you lift much heavier. What I do know is I have not sweat this much in a long time and the limited breaks within sets keeps your muscles engaged and heart rate elevated. Rest tomorrow followed by TEMPO:Chest/Tris. P90X Recovery Formula down. Shakeology accountability – Chocolate Banana Nutter – 1 Tbsp. natural peanut butter, 1 banana, 1 cup water and ice to taste! Time for shower and then work. Everyone keep up the good work with the workouts and nutrition! Rage. Become a Machine.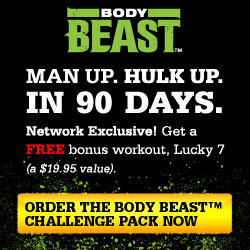 The following two tabs change content below.
Premiere 5 Star Diamond Independent Beachbody Coach, CEO and Founder of TEAM RAGE, Mike Nowak Fitness, HowDoIGetRipped.com and How Do I Get Ripped, LLC. You are about to learn how I went from out-of-shape busy dad with significant travel, 2 kids and a wife to losing 20 pounds, 16% body fat and 7" off my waist while getting paid more income from home than my Ph.D. in Science & Engineering. Retired my Ph.D. career to focus on FAMILY & FITNESS!
Latest posts by Mike Nowak (see all)
Comments