Body Beast BEAST:Cardio and BEAST:Abs Review
How Do I Get Ripped?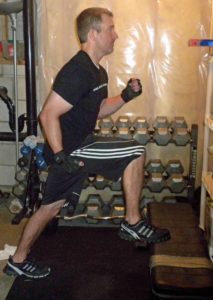 Body Beast BEAST:Cardio and BEAST:Abs done. Cardio was 30 minutes and Abs approx. 11 minutes. Great workout today, no joke. The Body Beast workouts seem to be effective in getting my heart rate elevated. BEAST:Cardio is more like a total body workout but most moves are push hard with weights for at least 1 minute so you get burned out, which is good. This was my first attempt at BEAST:Abs and I really enjoyed the workout. Moves included crunches, Russian twists with weight, windshield (floor) wipers, one-arm plank vertical press, spider man plank and others but my favorite (most difficult) for me was bucket drop (plank position and twist leg under your body with outside thigh touching ground and repeat both sides for a minute). P90X Recovery Formula down. Shakeology accountability – Maple Buttercup – 1 scoop Chocolate Shakeology, 1 Tbsp. almond butter, 1 cup skim milk, 1 tsp. maple syrup and ice to taste. Tomorrow is my last Body Beast workout for the week – TEMPO:Chest/Tris. Looking forward to that one. Our "RAGE vs. BEAST" challenge begins on July 30th! Who is in?!? While I am on the road I will do a range of workouts plus rest but mostly Insanity Fast & Furious and 30-15 Upper Body Massacre. Everyone keep up the good work with the workouts and nutrition. Rage. Become a Machine.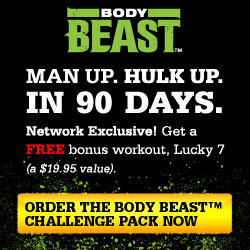 The following two tabs change content below.
Premiere 5 Star Diamond Independent Beachbody Coach, CEO and Founder of TEAM RAGE, Mike Nowak Fitness, HowDoIGetRipped.com and How Do I Get Ripped, LLC. You are about to learn how I went from out-of-shape busy dad with significant travel, 2 kids and a wife to losing 20 pounds, 16% body fat and 7" off my waist while getting paid more income from home than my Ph.D. in Science & Engineering. Retired my Ph.D. career to focus on FAMILY & FITNESS!
Latest posts by Mike Nowak (see all)
Comments