Big News Beachbody Coach Summit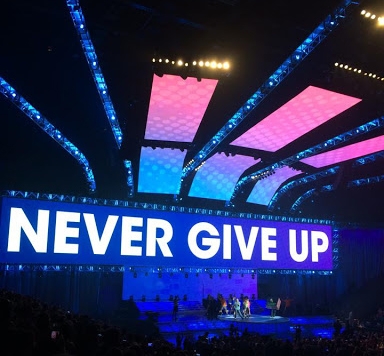 Never Give Up !
That was theme of the 2014 Team Beachbody Coach Summit the past few days in Las Vegas and the theme resonates with me this year in particular given that this was my first Summit as a full-time Coach. Last year, the theme was DREAM BIG, and I made it public leaving Coach Summit last year with my intention to become a full-time Coach to spend more time with family and help more people get in the best shape of their lives… Well, one year later we made that happen, by, not surprisingly, NEVER GIVING UP!
The Coach Summit is an amazing week for those that are Team Beachbody Coaches where you spend time with your Coach family and other coaches in the network, new product announcements, live workouts and access to the celebrity trainers, training and personal development opportunities. Oh, and there are some GREAT parties to celebrate success and helping to end the trend of obesity. Every year I leave the Coach Summit energized and inspired by all the stories of physical, mental and financial transformations. Cool stuff!
This year we had the largest attendance of TEAM RAGE coaches as well with over 50 that made the trip to Las Vegas. I am so proud of the Team and was excited to spend a few days together to celebrate each other and develop action plans moving forward. We kicked off the Summit with a special TEAM RAGE Lunch after listening to Tony Horton, Carl Daikeler and Eric Worre (Network Marketing Pro) speak at the Team event!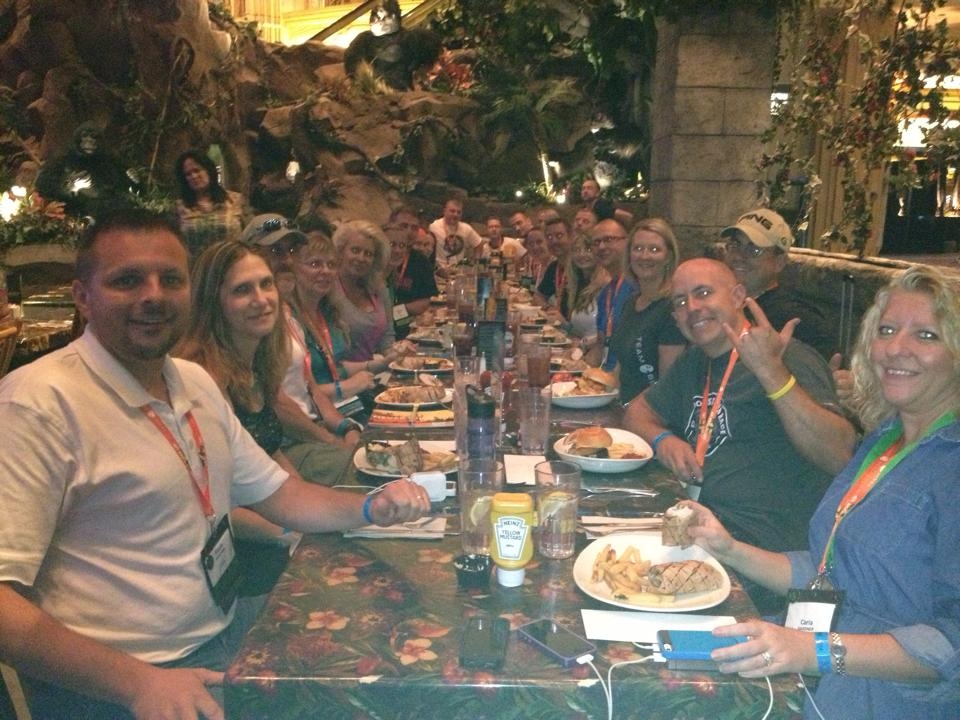 The Coach Summit followed with new product announcements and live workouts for the most popular at-home workouts available today. Also, some priceless personal development presentations by Darren Hardy and World record long distance swimmer, Diana Nyad… Inspirational stuff!
Here is a quick rundown of the new announcements followed by pics and footage from the workouts!
PiYo is HERE !
The highly anticipated new program from Celebrity Trainer Chalene Johnson, PiYo, is finally here! Get long, lean muscles with this low impact, high intensity program. Chalene Johnson took the best Pilates and Yoga-inspired moves and cranked up the speed to give you full throttle cardio, strength, and flexibility training—all at once. PiYo packs it ALL into each workout so you can build lean muscle mass—as you're burning crazy calories. You'll use your body weight to perform a series of continuous targeted moves, to burn fat as you redefine every single muscle. No weights. No jumps. Just hardcore results. The result? Problem areas become no problem. You'll get sleek, long arms, sexy, flat abs, a tight, lifted butt, and the confidence that comes from knowing you're at your best! This is your chance to define exactly how you want to look—and how you want to feel. You're in control. You have the power to define yourself. Special promo available NOW!
3-Day Refresh available NOW
JUST ANNOUNCED: COMING THIS FALL, Horton's P90

BIG NEWS just announced at Summit 2014: Tony Horton's newest program is coming this Fall, tentative September. P90 is THE gateway to getting fit regardless of age or fitness level! In P90 Tony created shorter, simpler, and less extreme workout. But don't worry, they're just as effective. So from the folks who haven't worked out in a decade, to those just looking to maintain what they've got, P90 will help EVERYONE see dramatic, visible results in just 90 days! More to come including release date…
SHAKEOLOGY IS CLINICALLY PROVEN !
Third-party testing supports the benefits of Shakeology. Check out the video from third-party testing below and more information and recipes for Shakeology HERE…
Perhaps the best part of the Coach Summit was the opportunity to spend time with the celebrity trainers including live workouts and meet & greet sessions. Very cool. These trainers are quite famous with the highest rated informercials on T.V., but when you meet them in person you see that they are down-to-earth people and driven to help others with their success and wellness goals. Check out some of the pictures and video footage below including the Super Workout at 6:30 AM on the Vegas Strip with almost 10,000 Coaches!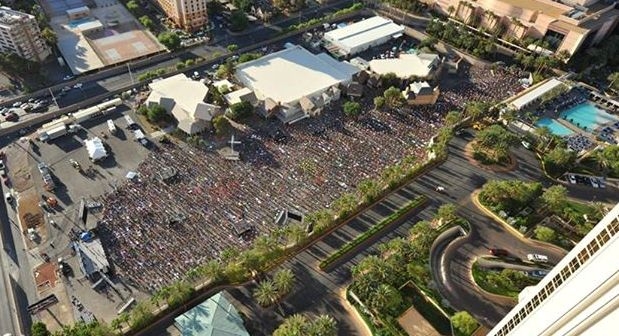 Shaun T T25 & Insanity live from Coach Summit !!

P90 Preview from Coach Summit!!

PiYo Live at Coach Summit !!

21 Day Fix live at Coach Summit !!

Les Mills Combat Live at Coach Summit (Les Mills Trainers) !!

Oh, and my picture with Tony from a previous Summit was featured in the Summit 2014 Mobile app, awesome!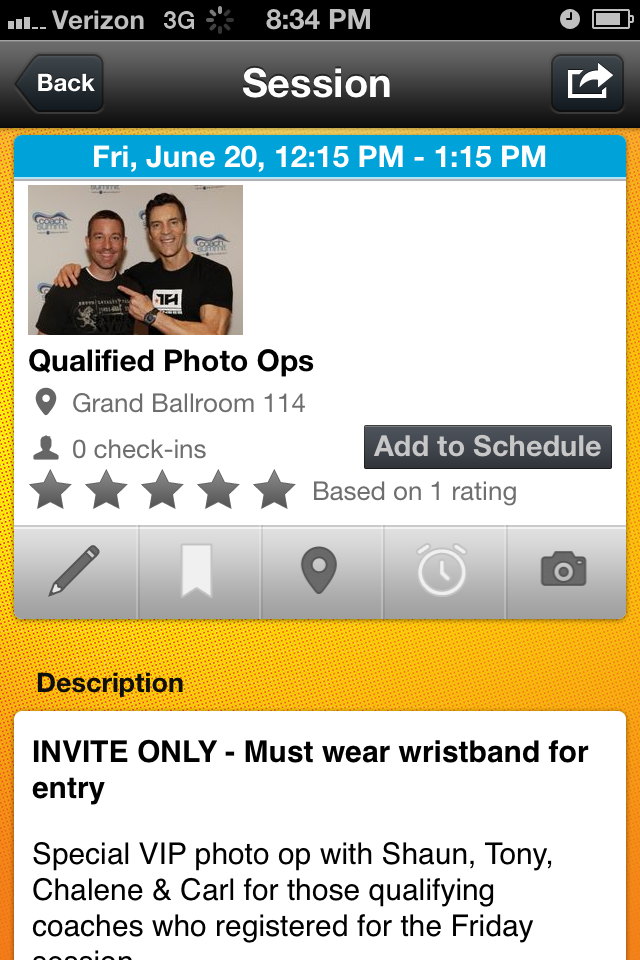 I look forward to the Coach Summit next year in Nashville, TN…
CONTACT me to learn more about how to join TEAM RAGE!
Rage. Become a Machine.
The following two tabs change content below.
Premiere 5 Star Diamond Independent Beachbody Coach, CEO and Founder of TEAM RAGE, Mike Nowak Fitness, HowDoIGetRipped.com and How Do I Get Ripped, LLC. You are about to learn how I went from out-of-shape busy dad with significant travel, 2 kids and a wife to losing 20 pounds, 16% body fat and 7" off my waist while getting paid more income from home than my Ph.D. in Science & Engineering. Retired my Ph.D. career to focus on FAMILY & FITNESS!
Latest posts by Mike Nowak (see all)
Comments