Beets BLU Heart Rate Monitor Review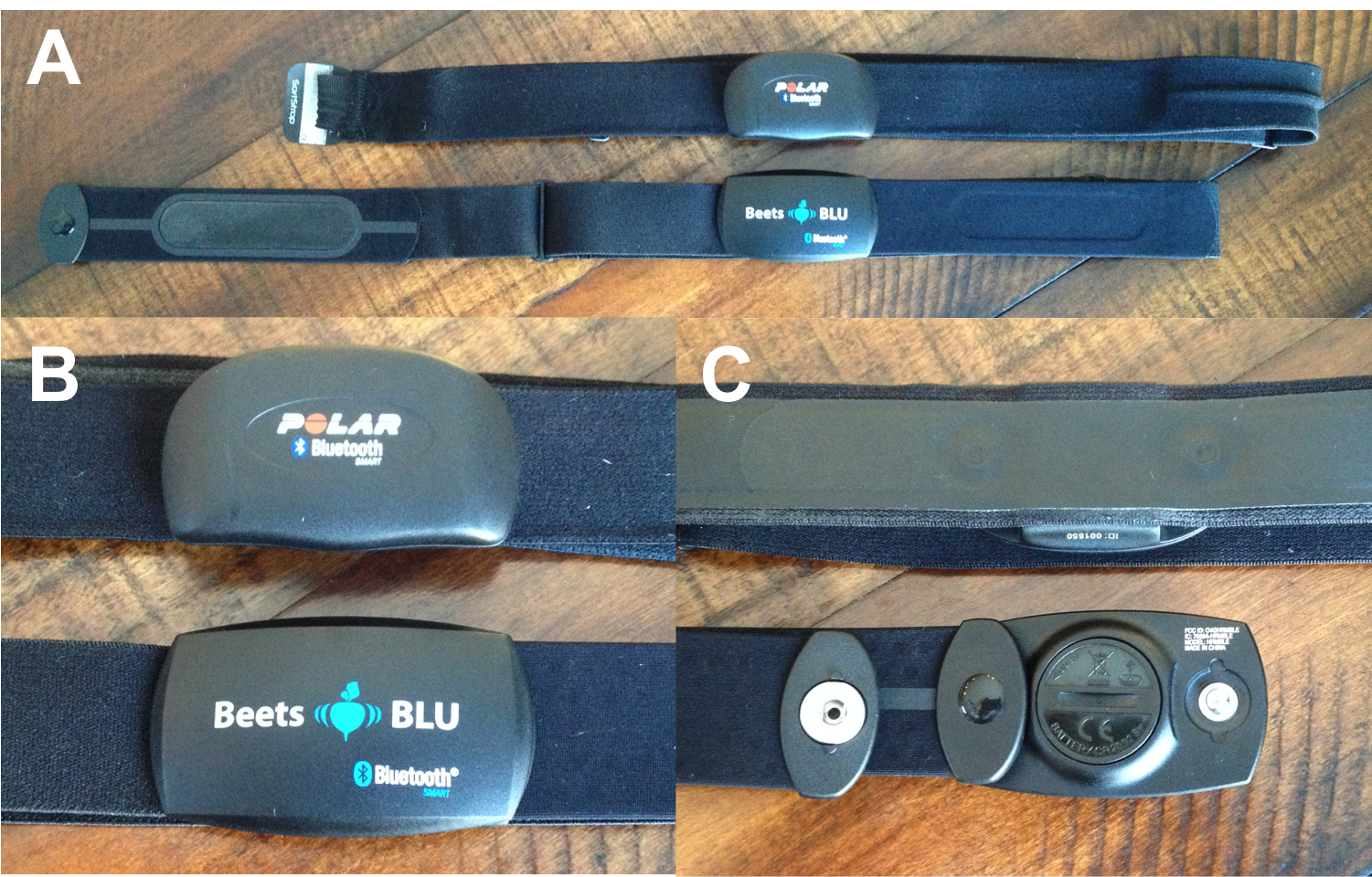 I LOVE reviewing new technology and devices. I am a Science guy by trade so I really enjoy testing things and looking at the data to tell the real story for performance. Data typically does not lie, from my experience.
I have a history of blogging with regard to detailed heart rate analysis for workouts and leveraging the data to improve my health and fitness while helping others find the best workout programs for their goals. My most popular articles include…
Not surprisingly, my experience and data tells me that chest strap monitors (e.g., Polar) are more accurate than wrist monitors (e.g., FitBit). In fact, my investigation of FitBit over 3 months was shocking and showed FitBit is inaccurate. This may be further supported by the current Class Action Lawsuit against FitBit monitors for inaccuracy.
With that, I was honored to be asked by the company Beets BLU to review their heart rate monitor. I have not been compensated for this review, it is considered unbiased. I was optimistic given that the Beets BLU monitor is a bluetooth enabled, chest strap technology similar to my Polar H7 that I have trusted for 5 years. Described by Beets BLU as…
Heart rate sensor with belt around chest delivers the most accurate heart rate readout thanks to ECG-based technology

Smoothly sync with iOS phones (iPhone 5, 4S) and selected Android devices* No dongle required

System consumes low energy therefore a small firmware battery is enough for more than a year

Our cheap recorder works with all popular apps like Endomondo, Runkeeper, Map My Run, etc.

Wearable tracker approaches to running, fitness, crossfit, spinning, workout, exercise and other athletic sport
To be honest, I have never heard of the company or monitor, but was intrigued particularly by the price point for fitness enthusiasts. I often get asked my recommendation for an accurate heart rate monitor. Of course I always recommend chest strap monitors and most people want the lowest price with accuracy. Polar H7 has always been a fairly low cost option currently between $55 (Medium/XX-Large) and $61 (X-Small/Small) depending on strap size on Amazon. I have been using my Polar H7 for 5 years with good results. The Beets BLU is found on Amazon for $45 for one size fits all! The FitBit Charge HR I had is currently $141.40 on Amazon. These prices exclude shipping, however, free shipping and Prime shipping are options for all monitors.
The image collection at the top of this blog shows the Beets BLU heart rate monitor vs. Polar H7. Images "A" and "B" demonstrate that the actual monitor device for Beets BLU is similar in size to Polar, maybe even slightly smaller. Image "C" shows the back of the monitor/strap for each. This is where I see a difference with how the monitor is attached to the strap and comes into contact with your body. The Polar monitor is attached to the front of the strap so the strap, not monitor, actually contacts your body while the Beets BLU is attached to the strap on each end of the monitor where the center of the monitor contacts your body directly. Not a huge deal, but I noticed two things when doing the workouts. First, the Beets BLU is not as comfortable given that the plastic contacts your body directly. Wasn't a big deal for me. Second, if the strap is too tight, the Beets BLU monitor can come unattached from the strap. It actually happened to me when I first put it on. The monitor popped off the strap. I was able to fix this easily by adjusting the strap.
I had to download a fitness tracker app to be able to bluetooth sync to my iPhone 4s and decided on the Endomondo version. I would have liked to have seen a Beets BLU free app with a corresponding website for further analysis similar to Polar Beat/Polar Flow and FitBit monitors, but perhaps the lack of app/website helps with the lower cost. I am okay with this if the monitor works as I did not have any issues syncing with the Endomondo software.
For my actual testing of the Beets BLU device I decided to wear the monitor for four workouts that I have already collected significant data in the past in order to provide a comparison vs. the other monitors. Unfortunately, it is not possible to wear two chest strap monitors simultaneously so this was my best approach for this review. However, my experience has been that the data is fairly consistent over time. The four workouts include a range of upper/lower body cardio and resistance focus for a total body challenge as well as range of workout times. Although the analysis is only for 4 workouts, I am going to assume that the data collected here is representative of how the Beets BLU will perform long-term similar to the consistency I have seen from my Polar H7. Of course this is an assumption, but the ECG-based technologies have done well in testing.
The table below shows the heart rate analysis results for Beets BLU vs. Polar H7 and FitBit Charge HR including average heart rate, max heart rate and total calories burned. I did not include heart rate zone data, but they are fairly consistent between the Beets BLU and Polar from the real-time heart rate data shown later in this review, for reference. (Endomondo wanted me to upgrade to a paid plan to access the heart rate zone data. No thanks. Perhaps another app offers that info for free.)
Excluding FitBit data, which I discussed in detail did not work for me (as confirmed with manual pulse check and side-by-side analysis with Polar), you can see that the average and max heart rate data plus calories burned are actually fairly similar for Beets BLU vs. Polar. This is a really good sign. The table below shows the regression analysis of the Polar H7 (x) data against Beets BLU (y) to get a better idea of how they compare including the Regression Fit and R squared values. The higher the R squared, the better with 1 being a perfect fit. I did not do much more statistical work like T or p testing, but the R squared values show max heart rate data (green) is very similar between the two devices and total calories burned (yellow) provides a decent fit to the data.

These results are excellent considering that the workouts were done months apart and there are a lot of other factors at play such as how hard I push myself in the workouts in a given day. The poor fit for average heart rate is primarily attributed to the Chisel Agility workout data. If you exclude that data point just for fun, the fit rises to a much better R2 value of 0.57. I am uncertain of the differences in average heart rate other than the many potential factors I mentioned above.
An interesting data set that is hard to explain from the first table relates to the Total Body Hammer workout where the average and max heart rates are very close for Polar and Beets BLU devices, like almost exact within error, but the total calorie burn is much greater for Beets BLU at 615 calories vs. 494 calories for Polar. Perhaps a larger fraction of that particular workout was in a higher heart rate zone for the Beets BLU device. As mentioned earlier, if you look at the actual real-time heart rate graphs at the end of this article, the curves look comparable for Polar and Beets BLU for that particular workout. This discrepancy will have to go unexplained for now, but maybe it is even a difference with how the app software calculates the calories burned from the actual heart rate data. The last comment I would make is that the Polar monitor dropped signal momentarily during Hammer Conditioning and Total Body Hammer, which are workout numbers 3 and 4 below, respectively. This has happened occasionally over the years for my Polar, but has not been a big problem. I did not observe the Beets BLU monitor dropping signal, even when I was across the room from my phone.
CONCLUSION:
Based on the limited data set here, if you are in the market for a basic bluetooth enabled heart rate monitor, which I HIGHLY recommend for accuracy vs. wrist monitors, the Beets BLU may provide one of the lowest cost alternatives currently around $10-$16 cheaper than the similar Polar H7. My analysis here shows that I have good confidence that the device provides a good measure of heart rate data and factors for your workouts, assuming this test is representative of long-term performance. Although there are some minor differences between the data sets for Polar and Beets BLU, there is no way of knowing which values are the true values anyway. For me, the fact that they are within range is a really good sign. See below for the complete heart rate curves as recorded by the Polar H7, Beets BLU and FitBit devices.  I hope you enjoyed this review!
To your health and fitness!!
Workout #1: Chisel Agility – Cardio at 38 minutes
Workout #2: Hammer Plyo – Cardio/Resistance at 26 minutes
Workout #3: Hammer Conditioning – Resistance at 30 minutes
Workout #4: Total Body Hammer – Resistance at 43 minutes
The following two tabs change content below.
Premiere 5 Star Diamond Independent Beachbody Coach, CEO and Founder of TEAM RAGE, Mike Nowak Fitness, HowDoIGetRipped.com and How Do I Get Ripped, LLC. You are about to learn how I went from out-of-shape busy dad with significant travel, 2 kids and a wife to losing 20 pounds, 16% body fat and 7" off my waist while getting paid more income from home than my Ph.D. in Science & Engineering. Retired my Ph.D. career to focus on FAMILY & FITNESS!
Latest posts by Mike Nowak (see all)
Comments