Beachbody Took Over Nashville Coach Summit 2016 RECAP !
Amazing experience. Just got back from the 2016 Team Beachbody Coach Summit in Nashville with 25,000 Coaches to learn more about new, exciting product announcements along with training, networking with Beachbody leadership, reward parties, private Billy idol concert and live workouts with 7 celebrity trainers from Beachbody. This was my 6th Beachbody Coach Summit and it was the best (my first Summit only had around 1,000 in attendance!). Amazing experience in Nashville, although I certainly was short on sleep for several days!
Below I will fire through some highlights including announcements from Coach Summit, videos and pictures from the events. If you would like to join our Team at Coach Summit in New Orleans 2017 next year please message me to learn more and get your ticket reserved before they sell out!
Announcements included…
Country Heat
Launch of the new Country Heat program by Autumn Calabrese. This is a cardio dance routine with music inspired by Country genre (more cross-over Country than twang!) I had the opportunity to participate in a private live workout with Autumn for Country Heat (see below) and also have since reviewed all 11 Country Heat workouts with detailed heart rate analysis and comparison to other top Beachbody programs. I am NOT a dancer, enjoy dancing or much of a Country music fan, but I really like this program. It makes fitness much more accessible to those that do not enjoy working out, those with some limitations, and it is FUN. Message me to be considered for my private Country Heat test group!
Core De Force
New program coming November 2016, Core De Force with Joel & Jerricho from the previous Beachbody program Les Mills Pump! This is exciting and looks amazing. Core De Force focuses on core rotational movement with martial arts discipline to drive your health and fitness transformation. The workouts consists of 3 minute rounds, much like a fight. Joel & Jerricho are high intensity. This program may have some similarities to Les Mills Combat, which has been phased out due to discontinued relationship with Les Mills. However, it's different… an explosive mixed martial arts-inspired total body workout designed to blast fat and carve your waist in just 30 days – with no equipment and core rotational synergy! This new fitness and nutrition program features MMA moves and techniques from Muay Thai, kickboxing and boxing that work your core from every angle. If you want to slim down, you are going to have to fight for it! Joel & Jerricho gave us a short sneak peek of some of the moves from Core De Force that I captured in the Beachbody Superworkout video in this blog below. Awesome.
New Beachbody on Demand Exclusives
New exclusives coming to Beachbody's streaming health and fitness TV Channel, Beachbody on Demand! Exclusives include a new program called 3 Week Yoga Retreat, reality TV show to find the next Beachbody Supertrainer called The 20s, and the FIXATE cooking show to demonstrate how to prepare new healthy recipes aligned with the portion control container system. Wow, a lot of value in Beachbody on Demand, which already has $4000 worth of workouts, nutrition guides and extras for low cost (30-day trial available here or lock in low rates!)
3 Week Yoga Retreat
3 Week yoga retreat is Beachbody's first-ever yoga program designed for beginners. This is yoga stripped down to the mat- no candles, no chanting, no OHMs, just the basics for those who have been interested in yoga but may be too intimidated to try it. Lead by 4 Yoga Experts, this program will teach you the basics and have you experiencing all the benefits of yoga in 21 classes, each 30 minutes or less. 3-Week Yoga Retreat will join the Member Library on Beachbody On Demand in September!
The 20s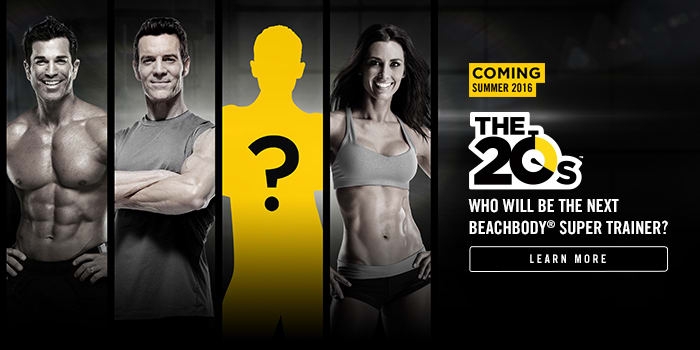 The 20s is an original reality docuseries airing on Beachbody On Demand. Each episode follows a special group of talented 20-something fitness trainers in their quest to become Beachbody's next Super Trainer. The winner will join the ranks of such legends as Tony Horton of P90X, Sagi Kalev of Body Beast, and Autumn Calabrese of 21 Day Fix. Each will use his or her own unique personality, fitness background, and ability to motivate others in an epic battle. Watch them live, work, and compete side-by-side to prove they have what it takes. In the end, one determined aspiring trainer will earn the coveted, life changing grand prize: the title of Beachbody's next Super Trainer and a contract to develop their own home fitness program!
FIXATE Cooking Show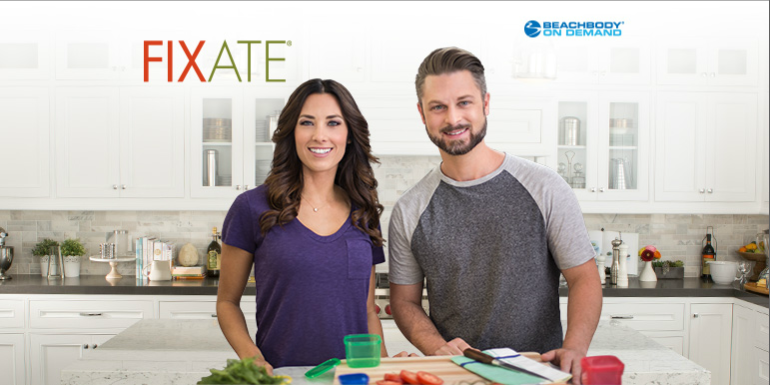 You loved the cook book, now check out the cooking show! Introducing FIXATE, a new cooking show featuring Super Trainer, Autumn Calabrese, and her professional chef brother, Bobby Calabrese. The duo will bring you weekly episodes designed to help you plan and prepare tasty, nutritious meals that fit any dietary and lifestyle restrictions- all with container equivalents! Bobby brings with him more than 20 years of cooking experience from some of the most respected restaurants in the world while Autumn's background promises healthy recipes that yield results. FIXATE debuts August 19th, exclusively on Beachbody On Demand.
Beachbody Health Bet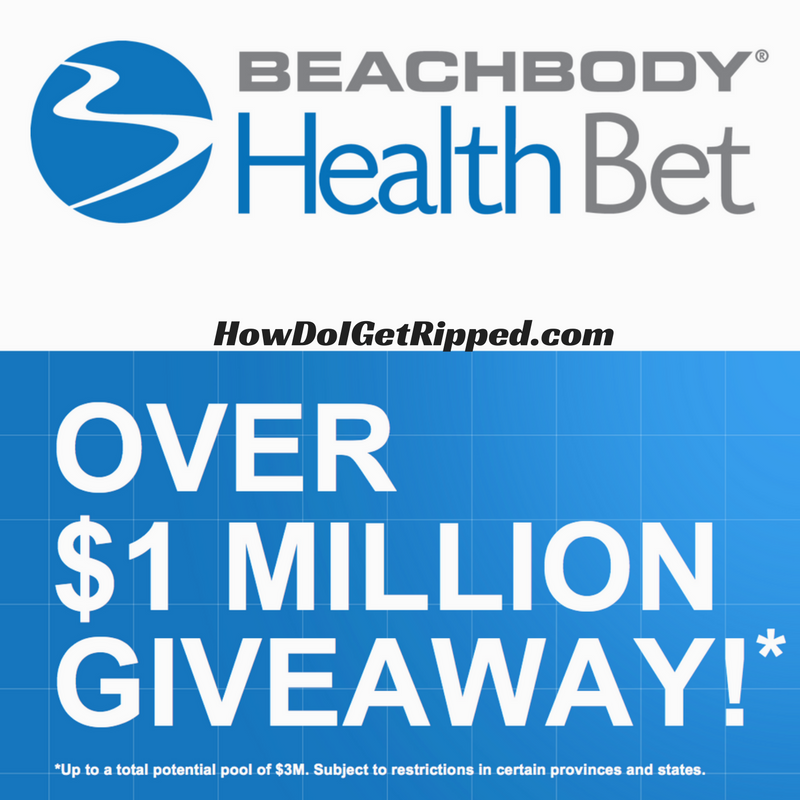 Beachbody is betting over $1Million that you will fall in love with getting healthy with the Beachbody Health Bet!
Here's how it works:
Participate in a challenge group on the My Challenge Tracker App with your Coach (click Health Bet Image above to get started!) from September 5th thru October 2nd, 2016
Meet the minimum in-App weekly tracking requirements (and get great results in the process!)

Log a minimum of 3 workouts.
Log a minimum of 5 Shakeology's, plus post a photo of your Shakeology with your tracked activity.

Win and share equally in the final cash pot
To further sweeten the prize, Beachbody will add $5 to the initial $1Million pool for every Challenge Pack sold between July 27th and August 31st!, up to $3 Million!
**********
In addition to the announcements and celebration of Team success, Coach Summit also included personal development and business training for the Coaches. CEO Carl Daikeler was inspirational, as always. Chalene Johnson also spoke. My favorites were Shaun T and the keynote speaker, Gary Vaynerchuck. Gary did not swear like normal (for those that follow his success and leadership), but he certainly got his point across that most people do not work hard enough and are not patient to see success (in whatever you are doing in life). SO true. Shaun T's message aligned with Gary's, motivating us to take a deep look into our inner self, actions, effort, relationships, etc. to baseline so that we can improve and achieve our goals instead of settling with a landscape painted years ago. Good stuff!
As expected, the Beachbody Superworkout was AWESOME, like every year. We shut down Broadway Street in Nashville at 6AM Saturday. 7 trainers led 25,000 coaches in a 1+ hour workout. Chalene Johnson, Sagi Kalev, Joel & Jerricho, Shaun T, Tony Horton and Autumn Calabrese. Insane. The workout also included a sneak peek of the new Core De Force program coming in November from Joel & Jerricho. Enjoy some highlights from each trainer in this compilation workout video!
And, I can't forget one of the coolest parts of Coach Summit this year… a private concert from the legendary Billy Idol and band! I earned this concert based on leadership qualifications and had front row perspective of the action up close and personal. Tony Horton even introduced Billy Idol given the history of Idol references in P90X and Horton programs. Also, as you can see from the video footage below, Billy Idol thanks Tony for his health and fitness over the years. I would say Idol looks great for almost 61 years old in the video and pictures!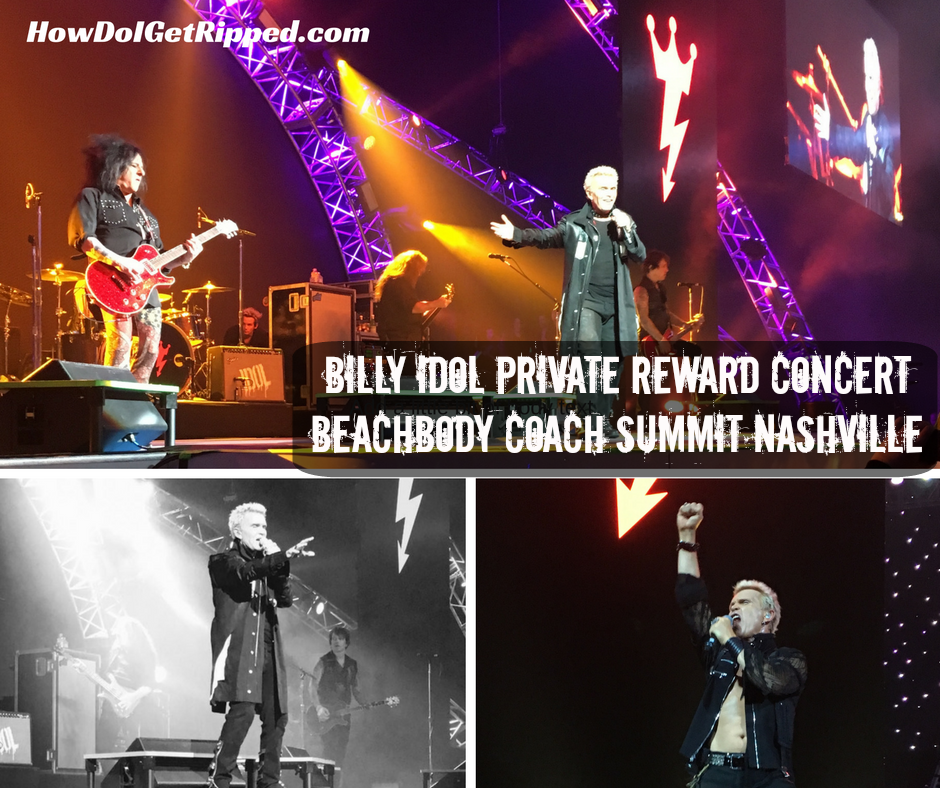 A Team Beachbody Coach event would not be complete without spending some time with the leadership and trainers as well as BIG fireworks display to end the celebration evening. The fireworks finale was the biggest I have ever seen in person and it shook the NFL football stadium. Below are a few pics from the parties and video of the fireworks!
I don't know how Coach Summit 2017 in New Orleans will best Nashville 2016, but I am sure it will. I already have my tickets and hotel reserved, let's do this!!
The following two tabs change content below.
Premiere 5 Star Diamond Independent Beachbody Coach, CEO and Founder of TEAM RAGE, Mike Nowak Fitness, HowDoIGetRipped.com and How Do I Get Ripped, LLC. You are about to learn how I went from out-of-shape busy dad with significant travel, 2 kids and a wife to losing 20 pounds, 16% body fat and 7" off my waist while getting paid more income from home than my Ph.D. in Science & Engineering. Retired my Ph.D. career to focus on FAMILY & FITNESS!
Latest posts by Mike Nowak (see all)
Comments