Are you BUSY? Healthy Nutrition Tips for a Busy Lifestyle!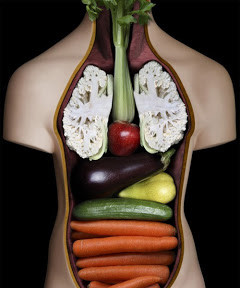 Let me guess: you're busy. We're all trying to fit too many things in to too little time. It's hard enough to find the time to get the kids ready for school, make it to the PTA meetings, do the grocery shopping, pick up the dry cleaning, get the garbage out before the truck drives by–not to mention finding time in our schedules for working out. One of the easiest (but bad!) habits to get in to is poor nutrition. It's not that we *want* to eat unhealthy foods, it's just that they're so convenient. If you are really committed to making good nutrition a priority in your life, there *are* things you can do to make it easier:
1. *Keep Healthy Snacks Handy*: When you're hungry and in a hurry you're going to grab what's quick and ready. So make some healthy food choices quick and ready! When you get home from the grocery store prep all that great healthy food you bought so it's ready to eat when you're hungry and in a hurry. Wash the celery and cut it into snack-sized sticks, cut melon into ready-to-eat cubes, wash grapes and snip them into easy-to-grab bunches, slice cheese to eat with crackers. This not only helps you snack healthy, it makes packing brown-bag lunches that much quicker and more realistic. Another tip: freeze fruit so it's ready for a quick smoothie–spread washed, sliced fruit on a cookie sheet and allow it to freeze like that before putting it in a zip-top bag. it'll keep the fruit from turning into a giant frozen glob.
2. *Make Breakfast Easy*: Breakfast is easy to grab on the run. We're running late so we stop at our favorite coffee place for 20 ozs of sugar and caffeine, or drive through a fast food for a greasy breakfast sandwich, or maybe we skip breakfast all together. In line with #1, you're more likely to eat a healthy breakfast if it's not a lot of work. Hard boil some eggs at the beginning of the week and keep them in the fridge. Have whole-grain bagels sliced and ready to grab. If you find yourself always eating breakfast in your car, assemble an easy-to-eat wrap or bagel sandwich the night before.
3. *Don't Shop Hungry (or Thirsty!)*: Ever get home from the store and take inventory of what you bought and realize how poor your choices were? If you look in your cart and see it's full of soda, juice, and other sugary drinks go get yourself a bottle of water and then reevaluate the contents of your cart. Same goes for chips and other snacks. Shop with a list and do it when you're best able to make wise decisions.
4. *Cook Once, Eat Twice*: If you're going to take the time to cook a healthy dinner, why not make double and freeze half? You'll have another dinner ready to go for a day when you don't have the time.
5. *Prepare for the Inevitable Meal on the Go*: Even with the best planning, there are times when you're going to have to eat on the run. Be ready for it! Take a look at the menus of your favorite fast food restaurants–most are available online. Know in advance what the healthiest options are. Not only will this help you eat healthier, you won't feel the guilt of having sabotaged your diet.
There you go. My top 5 tips for eating healthy with a busy lifestyle. Hope this helps. As always, please let me know how I can help you achieve your goals!!
The following two tabs change content below.
Premiere 5 Star Diamond Independent Beachbody Coach, CEO and Founder of TEAM RAGE, Mike Nowak Fitness, HowDoIGetRipped.com and How Do I Get Ripped, LLC. You are about to learn how I went from out-of-shape busy dad with significant travel, 2 kids and a wife to losing 20 pounds, 16% body fat and 7" off my waist while getting paid more income from home than my Ph.D. in Science & Engineering. Retired my Ph.D. career to focus on FAMILY & FITNESS!
Latest posts by Mike Nowak (see all)
Comments