7,020+ Extra Hours with Family Over 3 Years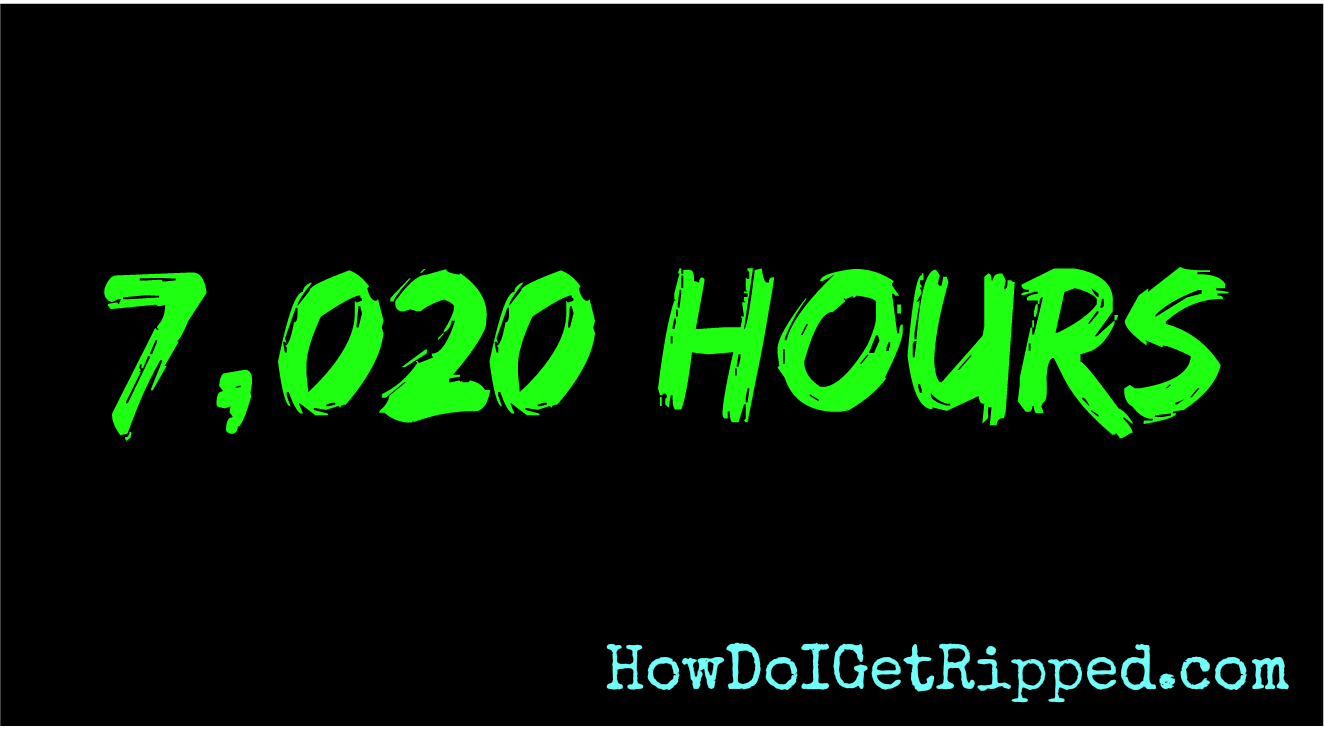 Average 260+ days/year at work x 3+ years since retiring from corporate job x 9+ hours/day I used to spend at work = 7,020+ extra hours spent with my family since February 10th, 2014 = PRICELESS
(Actually, perhaps even more hours since I used to work/travel on weekends!)
I just recently celebrated my 3-year Anniversary of retiring my Ph.D. and corporate career to focus my life on fitness and family. This has DEFINITELY been one of the BEST decisions of my life. It took family tragedy to gain perspective and priority, but once the goal was set we made it happen with hard work and dedication. Enjoying 7,020+ extra hours with my family in the past 3 years has been priceless indeed. Priceless. Now, for the record, being a Stay-at-Home Parent is NOT easy. I would argue some days can be more challenging than even my most challenging days in Corporate America (and I had many). However, it is worth it and I will never regret it. I don't miss those days when the kids did not want me to leave each morning for "far away work".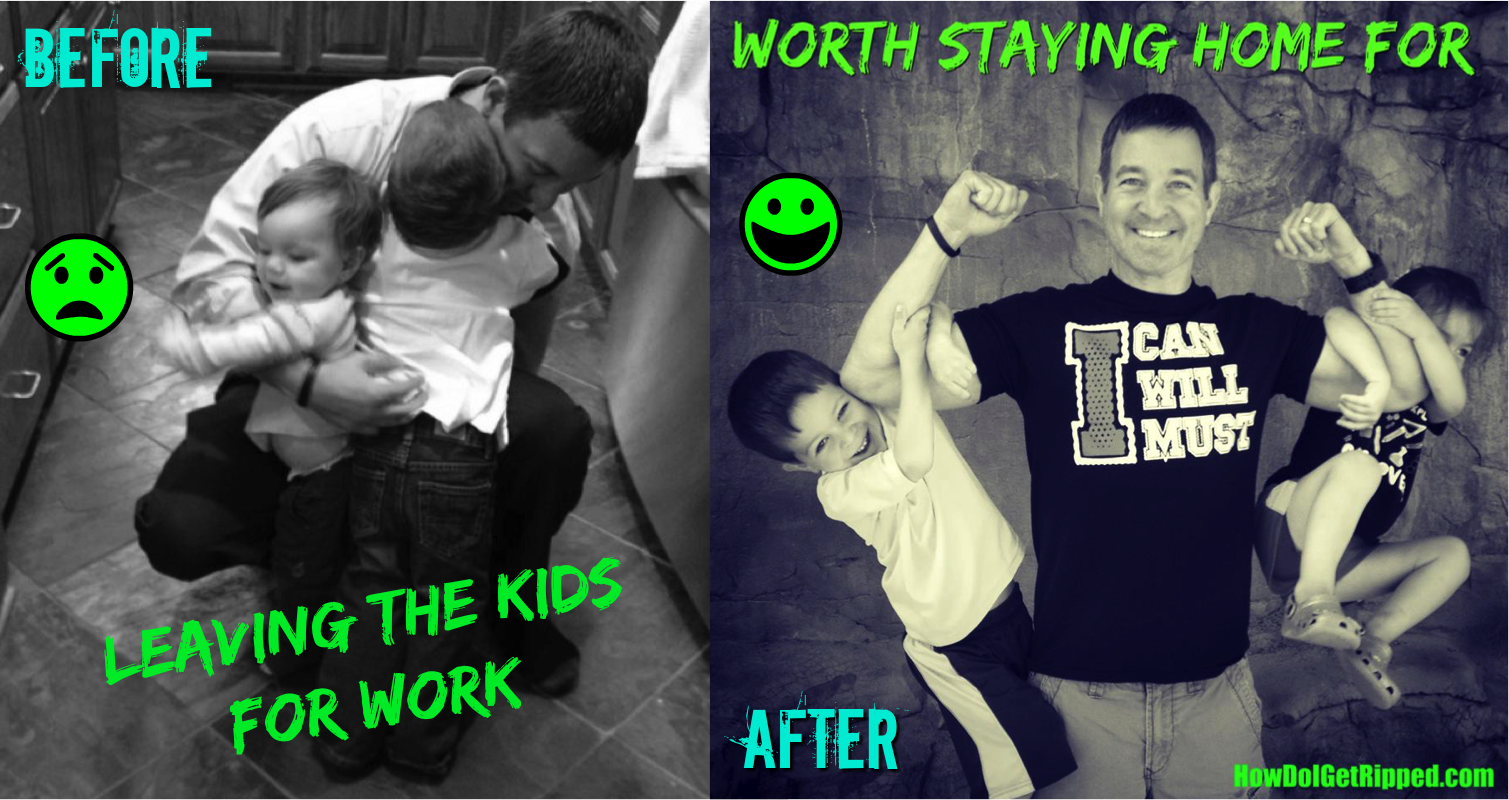 This is of course a different type of BEFORE/AFTER imagery related to my life BEFORE/AFTER becoming a full-time Stay-at-Home Dad. Leaving the kids each day before work was very difficult. And, I felt I didn't know them as well as I should as their Father with less time than I wanted to help raise them. Now I am at home with them daily while demonstrating healthy habits with workouts, nutrition and helping others with their goals. They are watching us, no doubt!
How has this been possible? Simple really. We have consistently helped others achieve their goals for years. When you help others achieve their goals, your life can also change. Seems fair, right? One target used in my Coaching business is a metric called, "Success Club". We like to correlate Success Club to the number of people you help or lives you help change. That is exactly what it means, aligning the Beachbody health/fitness products and business opportunity to solve problems (health, income, etc.).
I have now earned Success Club 62 months in a row. That is over 5 years of consistently helping others for this recognition program!! The Beachbody recognition graphic below from last month indicates that only 61 out of 405,000 coaches had 61+ consecutive months in Success Club = top 0.015% of all coaches in terms of consistency helping others OVER TIME. THAT is how I got back 7,020+ hours with my family and young children. Oh, and I am also arguably in the best shape of my life after recovering from a lower back disc herniation.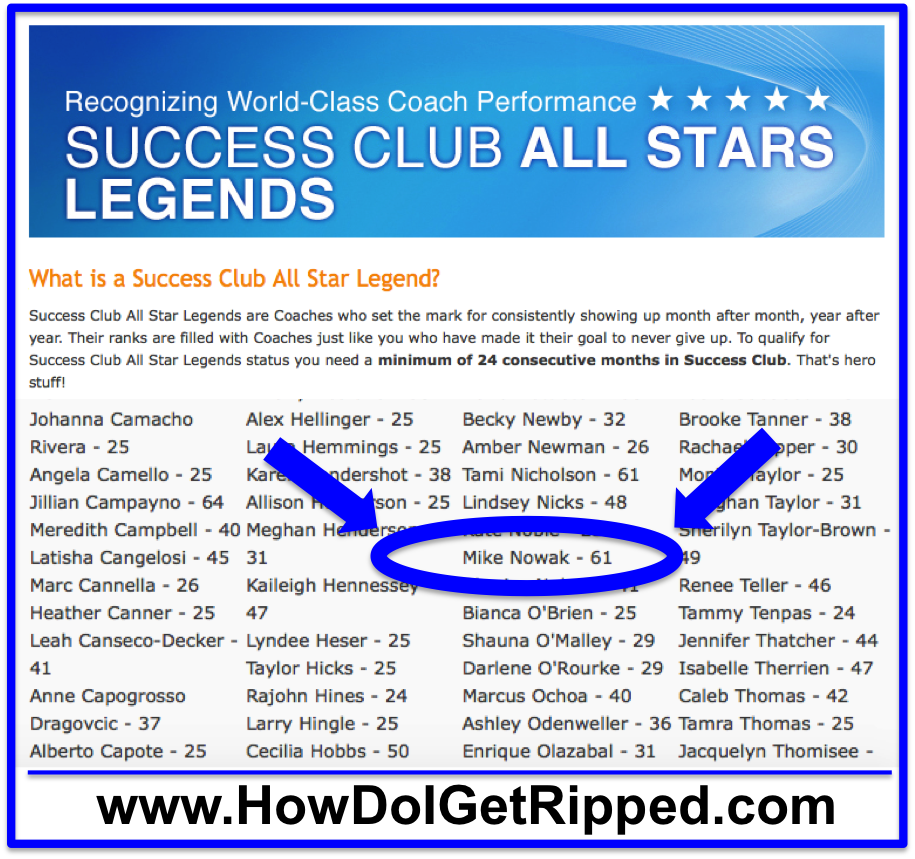 Given the consistent success helping others with our Team, I have recently earned the 2018 Success Club Rewards Trip to Riviera Maya, Mexico, in addition to the 7 other trips I have earned in the past (see highlights below)!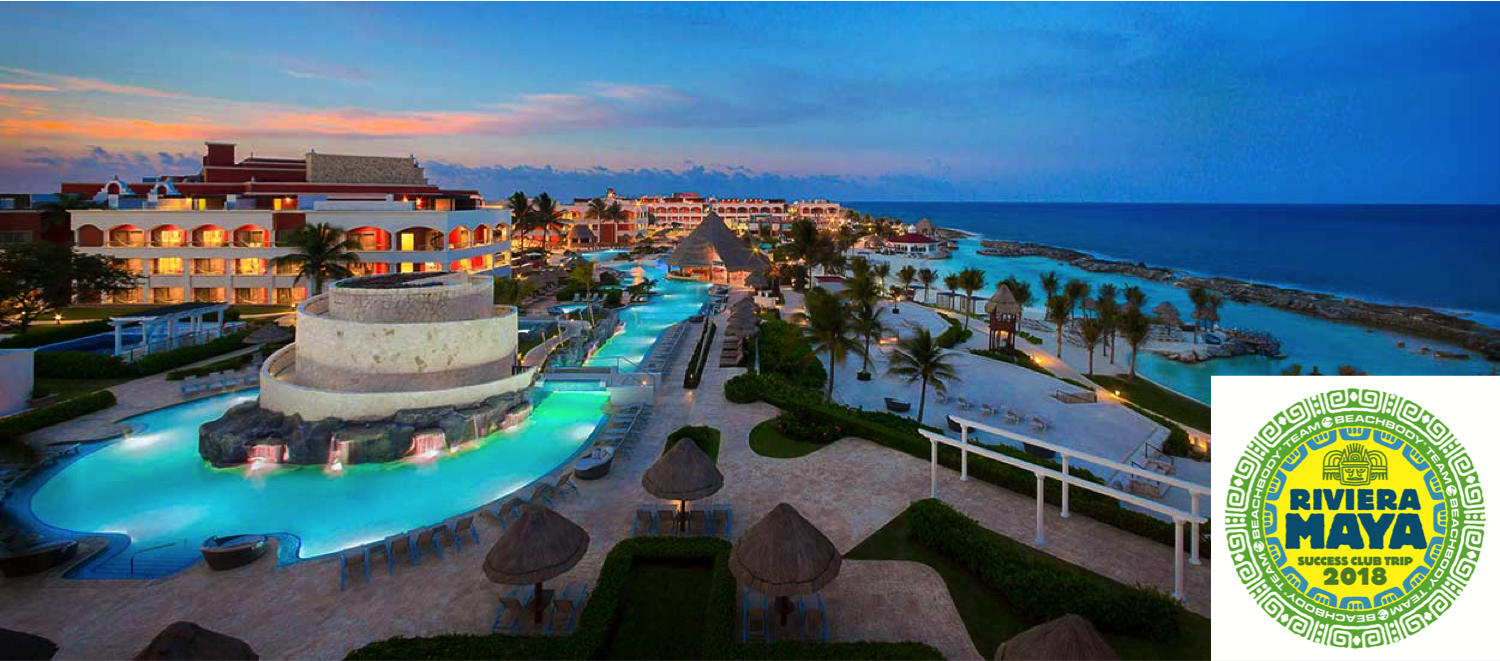 Previous trips: 
Punta Cana, Dominican Republic (Spring 2017!)
S.S. Beachbody Chartered Cruise to Bahamas/Jamaica (2016)
S.S. Beachbody Chartered Cruise to Grand Cayman/Cozumel (2014)
Atlantis (2012) – Qualified, Did Not Attend
Cruise (2011) – Qualified, Did Not Attend
Bottom line. I said "YES" to an opportunity presented to me 8 years ago that I did not completely understand at the time. I was not in the best shape of my life and I was looking for a side business to give me options later. I didn't know much about health or fitness, or running a business. I took a chance. It has FOREVER changed our lives and I am thankful. My family is thankful. Does this sound like you?
If so, reach out to me. Be the next team member to join us on future rewards trips and get the opportunity to take back 7,020+ hours in YOUR life!!
Message me to get started today at MikeNowakFitness@gmail.com or CLICK, JOIN THE TEAM!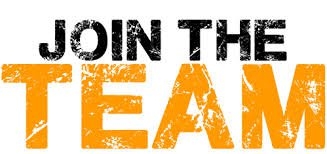 * The coach sign-up is NOW FREE with your Challenge Pack selection during the sign-up process to get you started right!!
** Beachbody does not guarantee any level of success or income from the Team Beachbody Coach Opportunity. Each Coach's income depends on his or her own efforts, diligence, and skill.
Statement of Independent Earnings can be found here.
The following two tabs change content below.
Premiere 5 Star Diamond Independent Beachbody Coach, CEO and Founder of TEAM RAGE, Mike Nowak Fitness, HowDoIGetRipped.com and How Do I Get Ripped, LLC. You are about to learn how I went from out-of-shape busy dad with significant travel, 2 kids and a wife to losing 20 pounds, 16% body fat and 7" off my waist while getting paid more income from home than my Ph.D. in Science & Engineering. Retired my Ph.D. career to focus on FAMILY & FITNESS!
Latest posts by Mike Nowak (see all)
Comments