21 Day Fix Review
If I could provide you with a 21 day workout that was just 30 min daily, with a meal plan that is simple to follow and uses a fool-proof portion control system – telling you exactly what to eat (without starvation)…and you could lose 10+ lbs in just these 21 days (3 weeks) – how serious would you be about trying it? Test groups have shown amazing results. INTRODUCING THE 21 DAY FIX – NOW AVAILABLE – with celebrity fitness trainer and national-level bikini competitor Autumn Calabrese…

I had the opportunity to learn more about the 21 Day Fix at the Beachbody Coach Leadership Retreat in Dana Point, California last year in September. The program sounds bulletproof for those that commit to the system in 21 days. We even had a chance to try the workouts live and I was very impressed. Trainer Autumn was awesome to meet in person and a great motivator. Here are a few pictures I captured from the live workouts!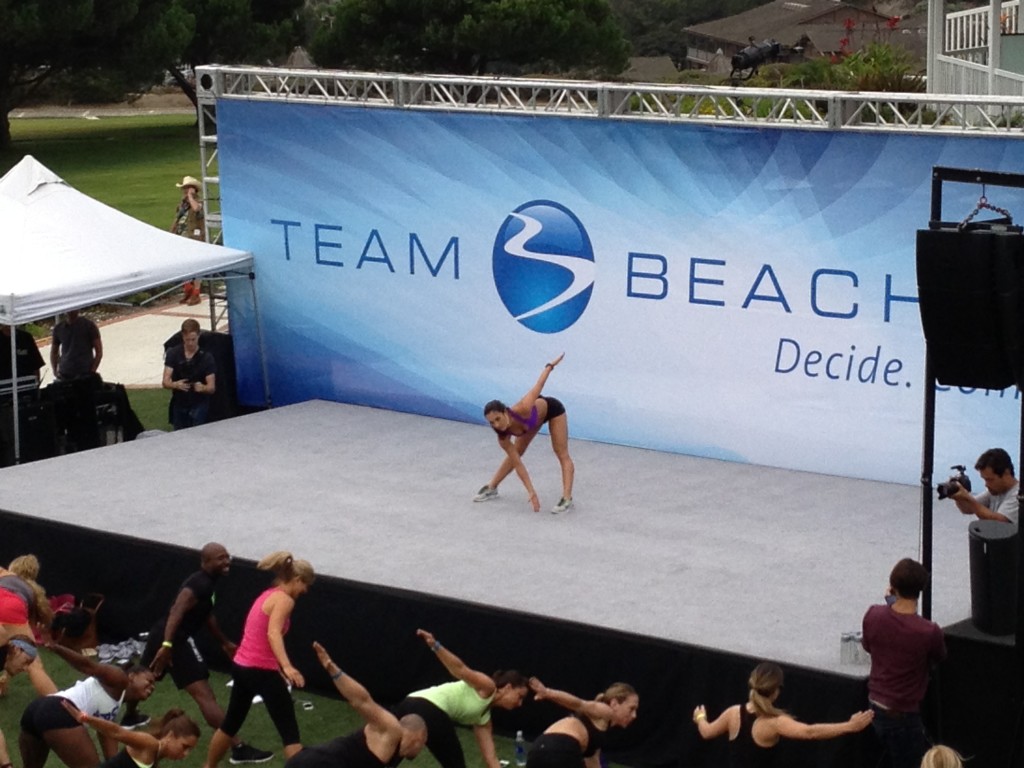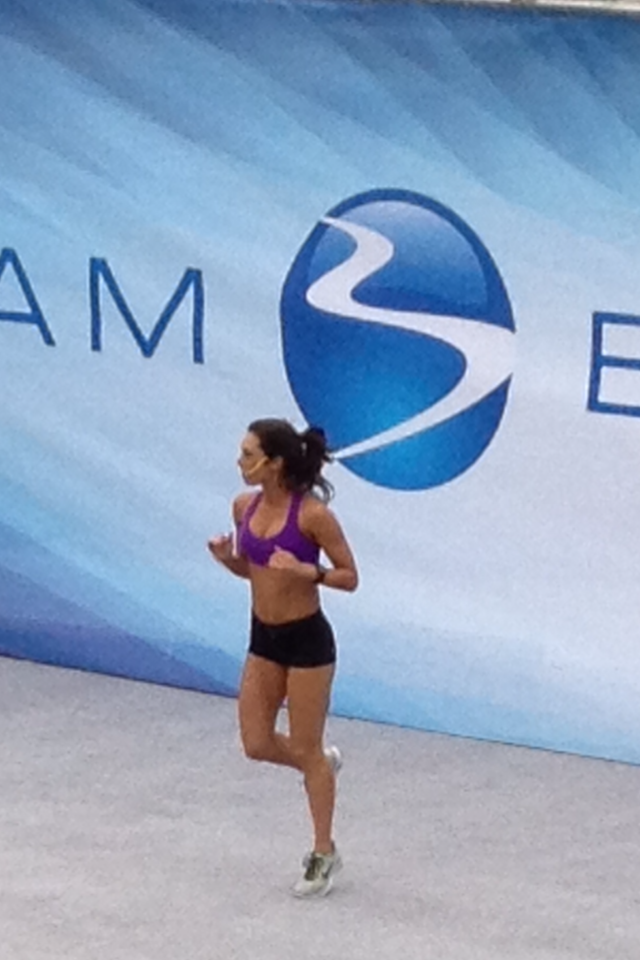 21 Day Fix Review

What is the 21 Day Fix: 21 Day Fix is THE fitness and nutrition program to help you lose up to 15 pounds in 21 days. Each workout is approximately 30 minutes a day, 7 days a week. The unique nutrition plan uses specifically portioned food storage containers that eliminate the guesswork from portion control – no weighing, measuring, or counting calories, carbs or points. If it fits in the container, you can eat it. And you'll lose weight. When eaten in the right quantities, there are no foods that are off limits.
Program Length: 21 Days and the ideal option for those looking to get in shape for upcoming wedding, reunion or vacation!
Who should buy the program: Everyone can do 21 Day Fix and get great results. Each workout has a modifier to show easier moves. The test groups included fit people as well as people with 100+ pounds to lose, to be sure that anyone could be successful with this program.
Which kit is included in the challenge pack: The 21 Day Fix Base Kit is included.
How long are the workouts: Approximately 30 minutes each.
What is the workout schedule: One 30-minute workout each day for 21 days.
What is included with the container set: 7 color-coded containers + Shakeology shaker cup.
Can the Eating plan be done on it's own: For best results, the eating and workout plan is essential.
Why can't other containers be used: Few, if any, containers come in the sizes required.
Can I eat out at restaurants during the Fix: Yes, the Eating Plan includes a Restaurant Guide.
What does "no off-limit foods" mean: Treats (like dessert and wine) are incorporated, not off limits.
21 Day Fix Review FAQs
1. How much will the 21 Day Fix Cost?
The 21 Day Fix Challenge Pack will only be $140!! That's like paying $10 for the 21 Day Fix Base Kit when you buy Shakeology. Order before it sells out on February 3rd the challenge pack will go up to $160 after February 28, 2014.
2. What is included?
In the Basic 21 Day Fix: You will receive 7 workouts on 2 DVDs Dirty 30 workout, Total Body Cardio Fix, Upper Fix, Lower Fix, Pilates Fix, Cardio Fix, Yoga Fix. Plus the nutrition guide with 7 containers that are essential to following the plan. You will also get a workout calendar, 3-day Quick Fix that Autumn uses for photoshoots, an eating plan, and 24/7 Online support, and a shaker cup. In the Challenge Pack: Everything above plus a 30 day supply of Shakeology in any flavor. You can have Shakeology on the meal plan. In the Ultimate 21 Day Fix: Everything listed above, plus an insulated bag, and 2 workouts: Flat Abs Fix and Barre Legs. You'll also receive 1 Pro-Grade Resistance Band (15lbs) and a large on-the-go container.
3. What does the nutrition plan look like?
The nutrition plan was one of the easiest things I have ever done. No food was off limits because everything was in moderation. The food was easy to shop for, prep, and eat. I never ate anything I didn't like while on the 21 Day Fix, and I am a picky eater. You are allowed Shakeology. When you order the 21 Day Fix, you receive portioned food storage containers that are measured out for the perfect portion. You don't have to count calories, macros, or anything. It's planned out all by containers. The containers are easy to carry with you, and they are microwave and dishwasher safe!
4. Can I modify meal plans for my needs (vegan, vegetarian, breast feeding, etc)?
Yes, yes, and yes. The meal plan can be adapted to meet your needs, and there are directions on how to do so included with the materials you'll receive when you order the 21 Day Fix.
5. Can I have a cheat meal?
You just don't want to stuff your face. You can have a treat a few times week, and she does break down how to include for something like pizza or lasagna.
6. What results can I expect?
People generally lose 10-15lbs!! It isn't a starvation or quick-fix type of program either. You can lose 10-15lbs and keep it off when you practice the healthy habits you learn in those 21 days.
7. What are the workouts like?
They are 30 minutes long and vary daily. Autumn Calabrese is the trainer, and the set is very light and fun. Each workout is intense and necessary to your results. Two of the things I loved about the 21 Day Fix is 1) Autumn is a stickler for proper form to help you get the most out of every move and not risk an injury, and 2) the modifications are awesome. She is very specific about how to modify moves, and there is a modifier in every workout. She is working too…I hate it when they are over there all perfect and barely breaking a sweat. The modifier is giving it her all, and I loved that.
8. What equipment will I need?
You'll need a set of dumbbells or a resistance band. I suggest dumbbells over bands though. Bands are not always used. I started with a set of 5 lb weights and 10 lb weights.
9. Can I do the 21 Day Fix over 21 Days?
Definitely!! I think it should be! The behaviors learned in the 21 days should become habits you can continue as a healthy lifestyle, and that is why the program is 21 days — not because it's too extreme.
10. Is it like the Ultimate Reset?
Nope. The only similarity they have is that both are 21 days. It is nothing like the Reset. I like this program better than the Reset for most people.
11. Who is the 21 Day Fix for?
Honestly — anyone, and I don't say that about any other workout so I'm serious and genuine when I say anyone can benefit from the 21 Day Fix. The meal plan is flexible enough and there are enough modifications a beginner, even a beginner that is obese, could do this workout with their doctor's consent. Someone at an intermediate level will love this program because it offers a challenge without wanting to quit, and even an advanced exerciser can benefit from the 21 Day Fix. It is also great for men or women. So it isn't a girls-only program by any means.
21 Day Fix Review – What do I do next?
Test group starting soon. Few spots left! Email me at coachragebeachbody@gmail.com to get on the list and…
GET YOUR 21 DAY FIX CHALLENGE PACK!

Here's what your Challenge Pack includes:
SIMPLE FITNESS: 6 easy-to-follow workouts on 2 DVDs
Ready for a major calorie burn in only 30 minutes? We made these workouts short so you can get in, get out, and get on with your day. But that's no excuse for taking it easy. The workouts will challenge you at every level to help maximize fat loss. And there's always a modifier on screen to show you how to dial down the intensity without losing the benefits.

Upper Fix. Targeted resistance training helps shape your chest, back, shoulders, arms, and abs.
Lower Fix. Firm and tone your entire lower body while you blast fat and burn calories.
Total Body Cardio Fix. Keep your heart rate up and your metabolism revved high long after the workout is over.
Cardio Fix. Get your heart pumping and your body moving as you melt away the pounds.
Pilates Fix. Strengthen your core, elongate your muscles, and firm your hips and thighs.
Yoga Fix. Improve your balance, flexibility, and strength as you help relax your muscles.
SIMPLE EATING: Your 21-day portion-control system
Forget about ounces, cups, and calories. These seven color-coded containers and Shakeology shaker cup deliver exactly the right portions every time, so you never eat too much or too little. Fill them up with as much food as you want—if it fits, you can eat it!

Green Container—Vegetables
Purple Container—Fruit
Red Container—Protein
Yellow Container—Carbohydrates
Blue Container—Healthy Fats and Cheese
2 Orange Containers—Nuts and Oils
Shakeology Shaker Cup—Drinks
Plus an easy plan to help you succeed:
21 Day Fix Start Here
Start seeing results immediately! This quickstart guide and workout calendar shows you just how simple it is to achieve your weight-loss goals.
And 4 FREE BONUS gifts:
21 Day Fix Eating Plan
This simple Eating Plan takes you step-by-step through the process and makes portion control so easy, you won't even have to think about it. Enjoy delicious, healthy food without counting calories, and watch the pounds fall off.
3 Day Quick Fix
Get beach-ready in 72 hours! This is Autumn's secret weapon for losing weight fast before a competition or photo shoot. Do it during the last 3 days of 21 Day Fix for mind-blowing "after" pictures.
Dirty 30 workout
4 rounds of fat-burning exercises help carve out a leaner, stronger physique.
24/7 online support
Get extra support and motivation from weight-loss experts and other 21 Day Fix customers.
PLUS:
A 30-Day Supply of Shakeology—The Healthiest Meal of the Day®.
Simplify your nutrition with the convenient and delicious daily superfood protein shake that helps give you energy for your workouts, reduces junk food cravings, and may help you reach your fitness goals faster. A nutrient-dense combination of antioxidants, phytonutrients, adaptogens, and many other rare ingredients gives your body superfoods you can't get from a normal diet. 100% vegan option now available.

PLUS:
FREE 30-Day Trial Membership in the Team Beachbody Club.
When you're part of the Team Beachbody community, you have all the tools, support, and accountability you need to commit to a healthy lifestyle, including:

10% discount on all purchases
Meal plans personalized for your goals
VIP access to your favorite trainers and Beachbody® experts, including live chats, exclusive videos, nutrition tips, and delicious recipes
Your own personal Coach for guidance and support
Access to SuperGym®, where you can track your progress, work out with your buddies, and meet new friends who share your weight-loss goals
Message Boards and chat rooms to help you find new friends and workout partners, and get advice and support from the entire community
Results guaranteed. Or your money back!
We're going to let you try the entire program—the full 21 days—and if you don't get the results you want, simply send it back within 30 days for a full refund of the purchase price (less s&h). Think about that. You don't have to wonder if 21 Day Fix is going to work. You get to finish the program and then decide if you want to keep it. That's how convinced we are that you're going to love your results.
All this for only $140!

The CHALLENGE PACK above is the absolute best deal as you will be getting everything you need to accelerate results and get the best discount.
Other 21 Day Fix purchase options… Basic and Ultimate Kits.
Basic Essentials Kit: 
All the items above without
the amazing meal replacement Shakeology.
Retail: $59.85
Club Members: $53.87
Coach Discount Rate: $44.89
GET YOUR BASIC ESSENTIALS KIT!

Ultimate Upgrade Kit:
Add the following items to your base kit order:
Insulated Tote Bag
2 Ultimate Workouts (Flat Abs Fix and Barre Legs)
1 Pro-Grade Resistance Band (Pink=15lbs)
Large on-the-go container
Retail: $59.85
Club Members: $53.87
Coach Discount Rate: $44.89
GET YOUR ULTIMATE UPGRADE KIT!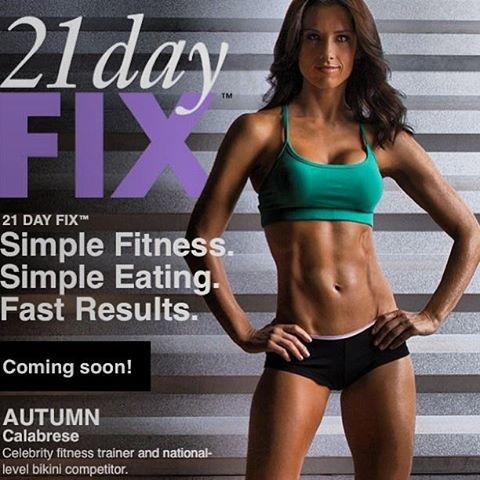 The following two tabs change content below.
Premiere 5 Star Diamond Independent Beachbody Coach, CEO and Founder of TEAM RAGE, Mike Nowak Fitness, HowDoIGetRipped.com and How Do I Get Ripped, LLC. You are about to learn how I went from out-of-shape busy dad with significant travel, 2 kids and a wife to losing 20 pounds, 16% body fat and 7" off my waist while getting paid more income from home than my Ph.D. in Science & Engineering. Retired my Ph.D. career to focus on FAMILY & FITNESS!
Latest posts by Mike Nowak (see all)
Comments